ROYAL CORPS OF SIGNALS
40th (ULSTER) SIGNAL REGIMENT (V)
CORPS OF PIPES AND DRUMS
TARA BROOCH
1967 - 2010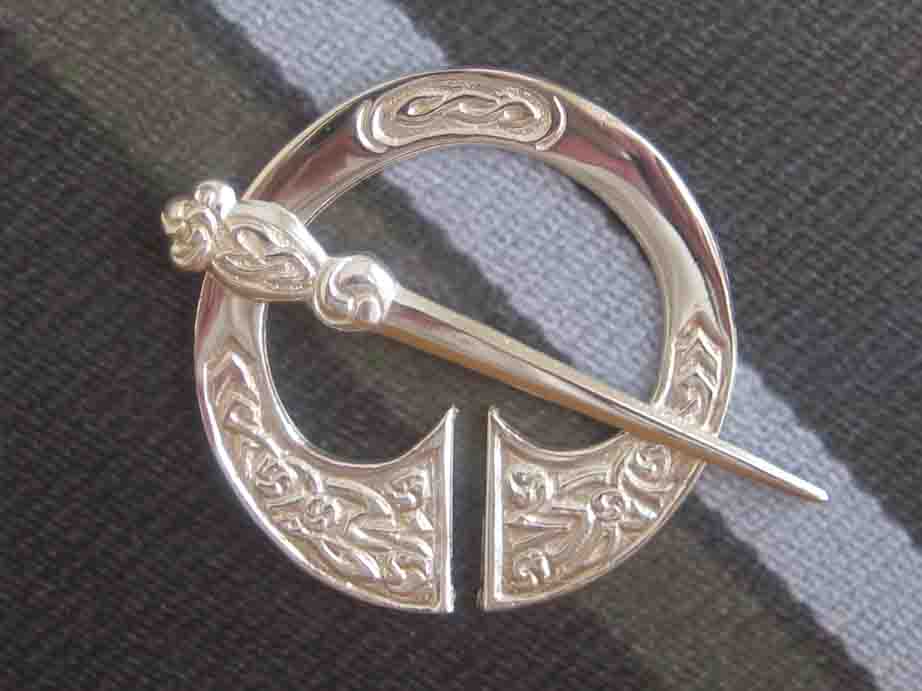 Unfortunately, 40th (Ulster) Signal Regiment (V) will no longer exist after 1st April 2010. One squadron 69 (NIH) will remain, which will come under the command of 32 (Scottish) Signal Regiment (V).
In its time the regiment had its own Corps of Pipes and Drums. Members of the band wore a traditional pipers jacket and wore the Ulster Saffron kilt. They also wore an officer-issue caubeen hat without the hackle.
Over their left shoulder they wore an Irish Brath or Fly-Plaid. This was pinned with a Tara style pennanular brooch which is depicted above, rather than the Scottish Plaid style brooch which can be seen elsewhere on this site.
Some past members of the band can be seen below wearing the Tara Brooch.