ROYAL CORPS OF SIGNALS
40th (ULSTER) SIGNAL REGIMENT (VOLUNTEERS).
OFFICERS, WARRANT OFFICERS AND SNCO'S.
1967 - 2010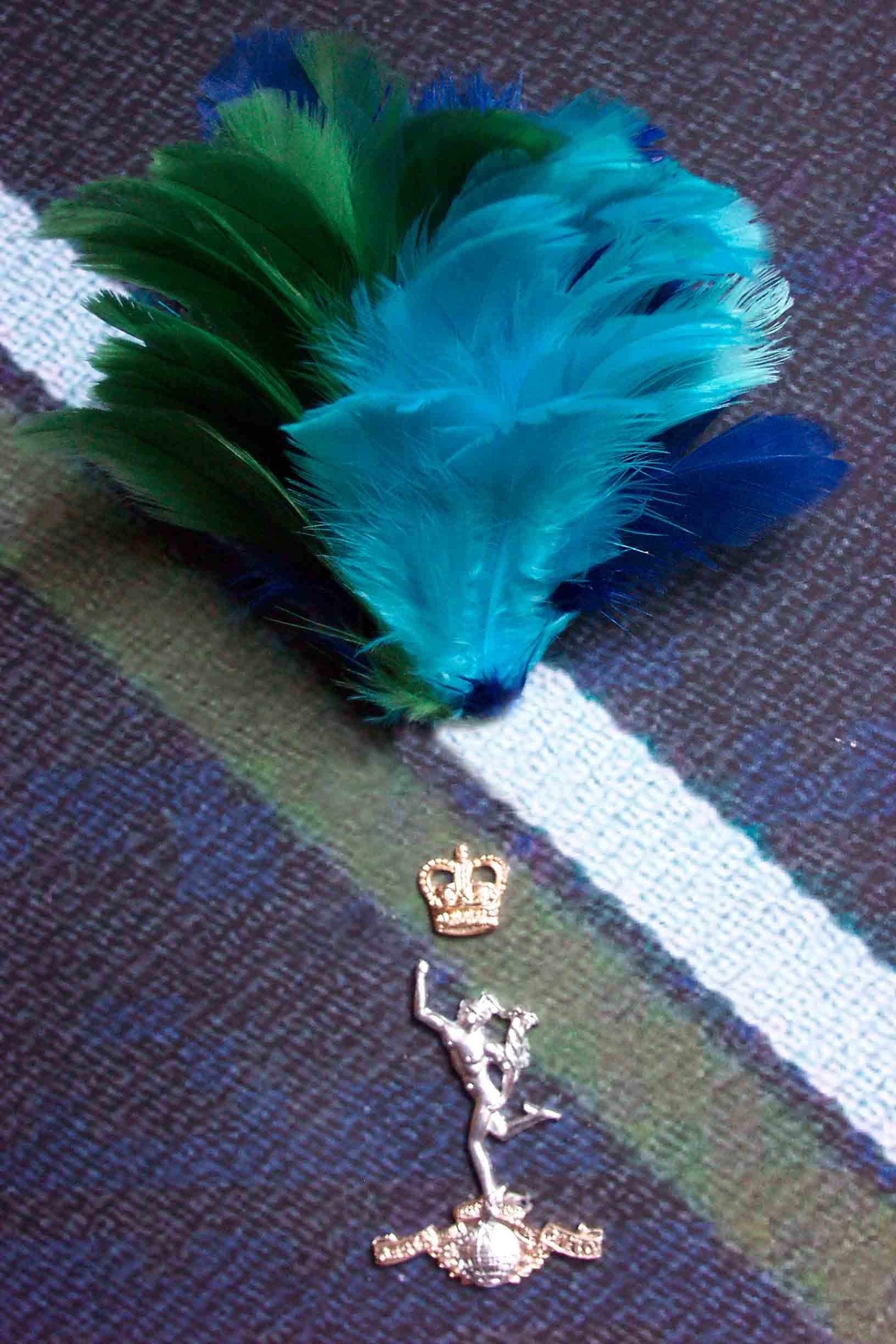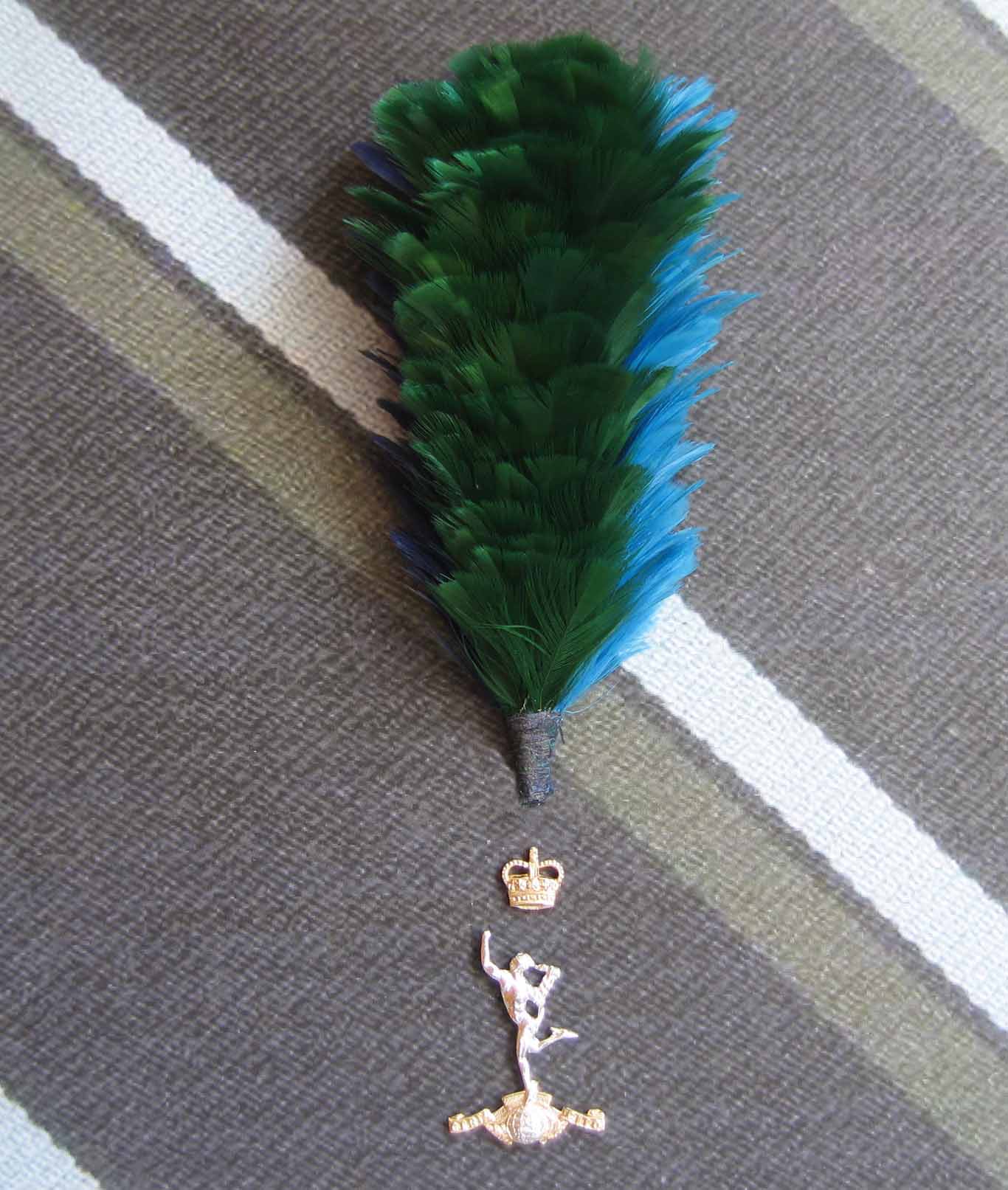 40th (Ulster) Signal Regiment (Volunteers) was formed from 66 Signal Regiment, 81 Signal Regiment (AER) and 302 Signal Regiment (Volunteers) in 1967.
The Officers, Warrant Officers and Senior NCO's as well as the Regiments Corps of Pipes and Drums (who are part of the Royal Signals Corps of Pipes and Drums), all wear the distinctive Irish Caubeen headdress made of navy blue material and is worn with Corps cap badge and a Hackle of light blue, dark blue and green as shown above.
The Regiments motto is Excel, which comes from the original Roman numerals for 40 (XL). Unfortunately, the Regiment was disbanded on 1st April 2010.
The Hackle on the left is the original issue and the right current issue.