ROYAL CORPS OF SIGNALS
41 (PRINCESS LOUISE'S KENSINGTON)
SIGNAL SQUADRON (VOLUNTEERS).
OTHER RANKS, WHITE METAL.
1967 - CURRENT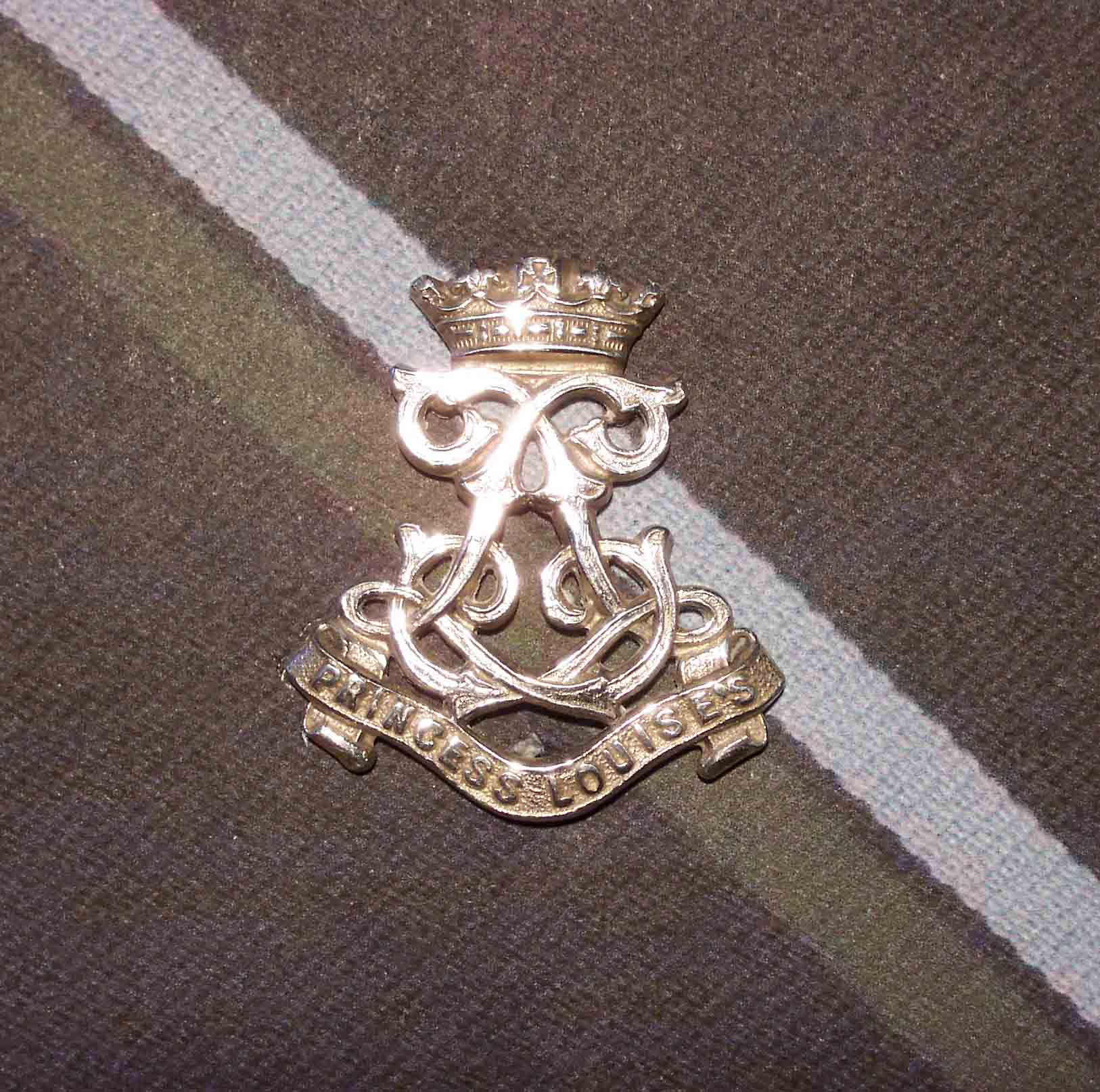 Princess Louise's Kensington Regiment was formed under this name in 1937 as a Machine Gun Battalion. It was only after 1947 that the unit became signals orientated. In 1961 the Regiment changed its role to a trunk Signal Regiment and with the 1967 reorganisation, the Regiment was reduced to a single Squadron as part of 31 Signal Regiment.
As a result of various amalgamations certain T A units within the Corps have been given authorisation to have certain dress changes under Corps Memorandum No 7 of 1976. In the case of 41 (Princess Louise's Kensington) Signal Squadron (V) they have authority to wear a side hat for both Officers and other ranks of a 'Grey body piped in scarlet, dark blue flaps, grey tip. The 'Princess Louise's Kensington Regiment' collar badge is worn as a cap badge'.
Now days the Royal Signals cap badge is worn on berets, caps SD and No1 Dress hats.