ROYAL CORPS OF SIGNALS
51ST (HIGHLAND) INFANTRY DIVISION SIGNALS
O.R.'S BI-METAL CAP BADGE
ON BLACK WATCH BACKING
1939 - 1945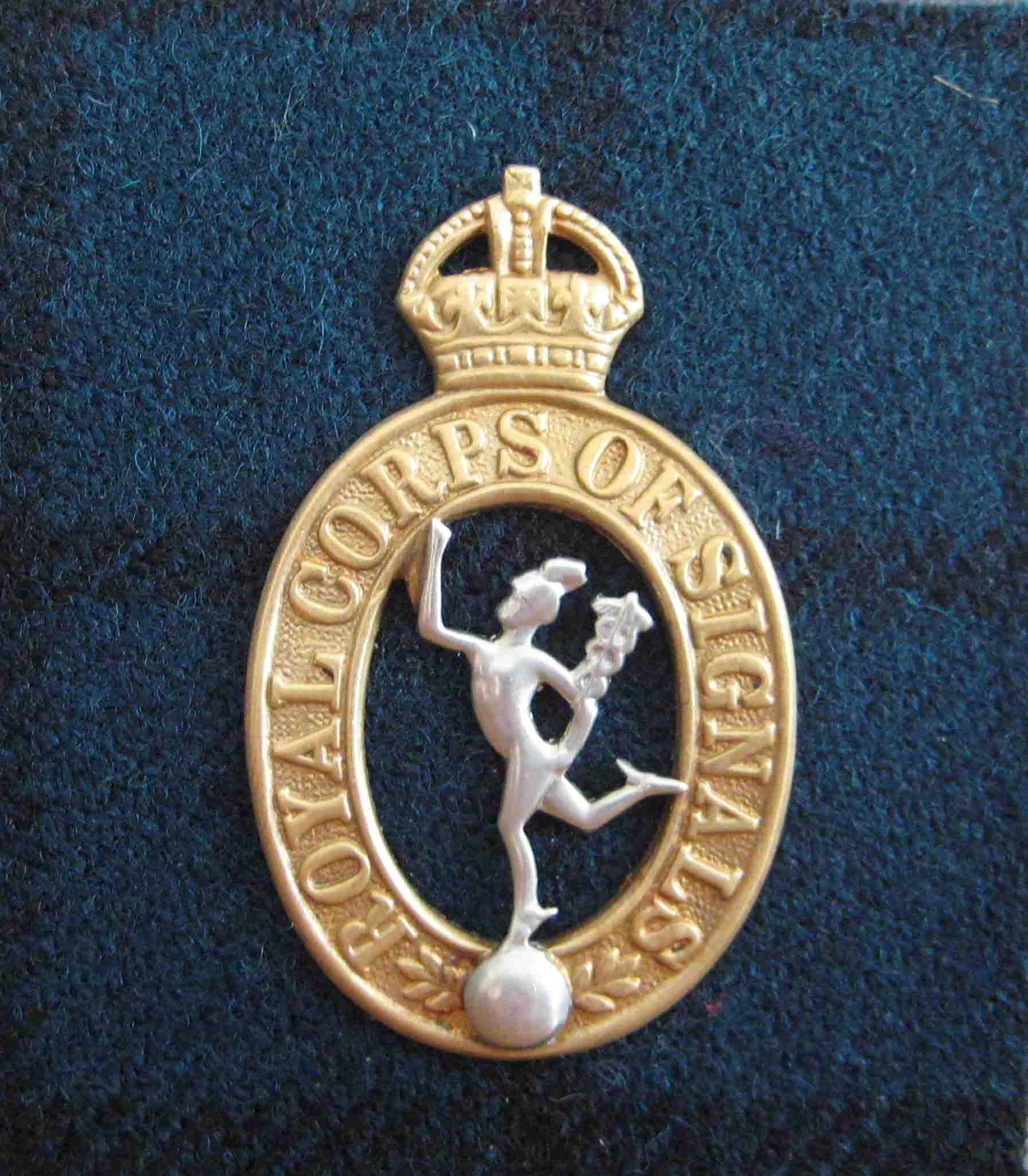 On the 31st September 1939 the Territorial Army was "Called Out" and regiments of the 51st Highland Division were mobilized. Unfortunately, the 51st Highland Division with the exception of 154th Brigade was captured at St Valery En Caux, France on the 12th June1940.
The Division was reformed in August 1940 from it's twin TA unit the 9th Scottish Division along with many of those who were not captured at St. Valery and was once again called 51st Highland Division. The Division consisted of three Brigades namely the 152nd, 153rd and 154th, all of which were made up of Scottish Regiments.
The above illustration of a Royal Corps of Signals cap badge with a Black Watch tartan backing was worn by signallers of 51st HQ Highland Division Signals as can be seen from the photograph below of radio operator George Arnott whilst wearing his Tam O'Shanter. George served with the Division from North Africa in 1942 to Sicily in 1943 and D Day +1 in 1944. The photograph was taken in 1945 and the Division was disbanded in August 1946.