ROYAL CORPS OF SIGNALS
51st (HIGHLAND) SIGNAL REGIMENT
CORPS OF PIPES AND DRUMS
PLAID BROOCH
1920 - 1967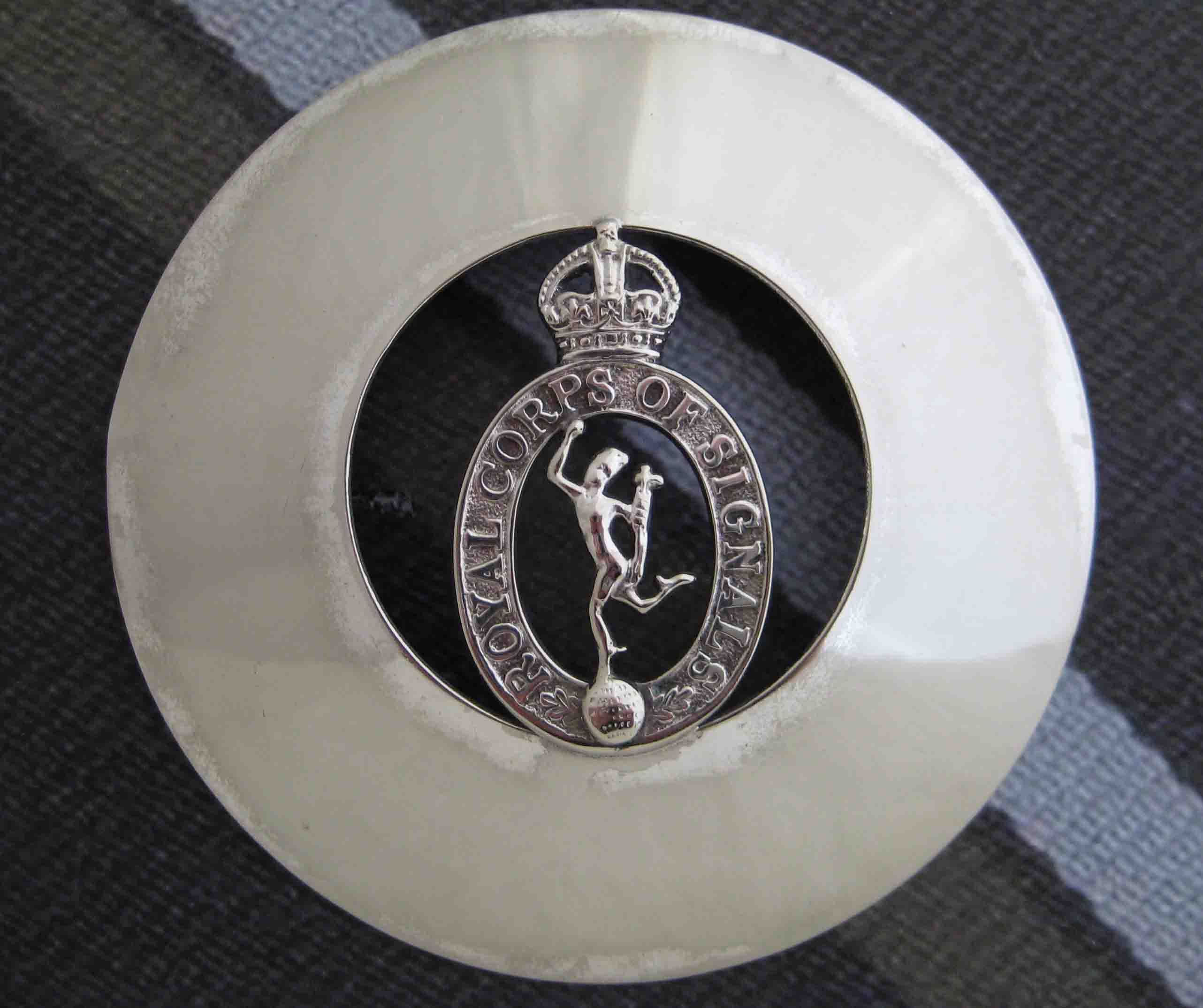 I have already made note of the background origins of 51st (Highland) Signal Regiment on the Glengarry Badge used by the Corps of Pipes and Drums that may be seen elsewhere on this site.
The Plaid Brooch that is depicted above is an embellishment rather than a badge and is worn on the left shoulder of a piper when wearing his full dress uniform to hold the Grant Tartan Plaid to his uniform.
As with many Territorial Army units of the time in Scotland this Plaid Brooch and the 1921 pattern Royal Corps of Signals badge in the centre, which is silver in colour is in actual fact Electro Plated Nickel Silver. You may just be able to make the EPNS lettering at the bottom of the reversed brooch shown below.
This was common practise at the time and I have even seen EPNS cap badges worn as sporran badges. In keeping with tradition, the latter or current versions of Plaid Brooches with the 1946 pattern cap badge are also silver in colour.