ROYAL CORPS OF SIGNALS
51st (HIGHLAND) DIVISION SIGNAL REGIMENT,
PIPER'S BADGE 1948 - 1967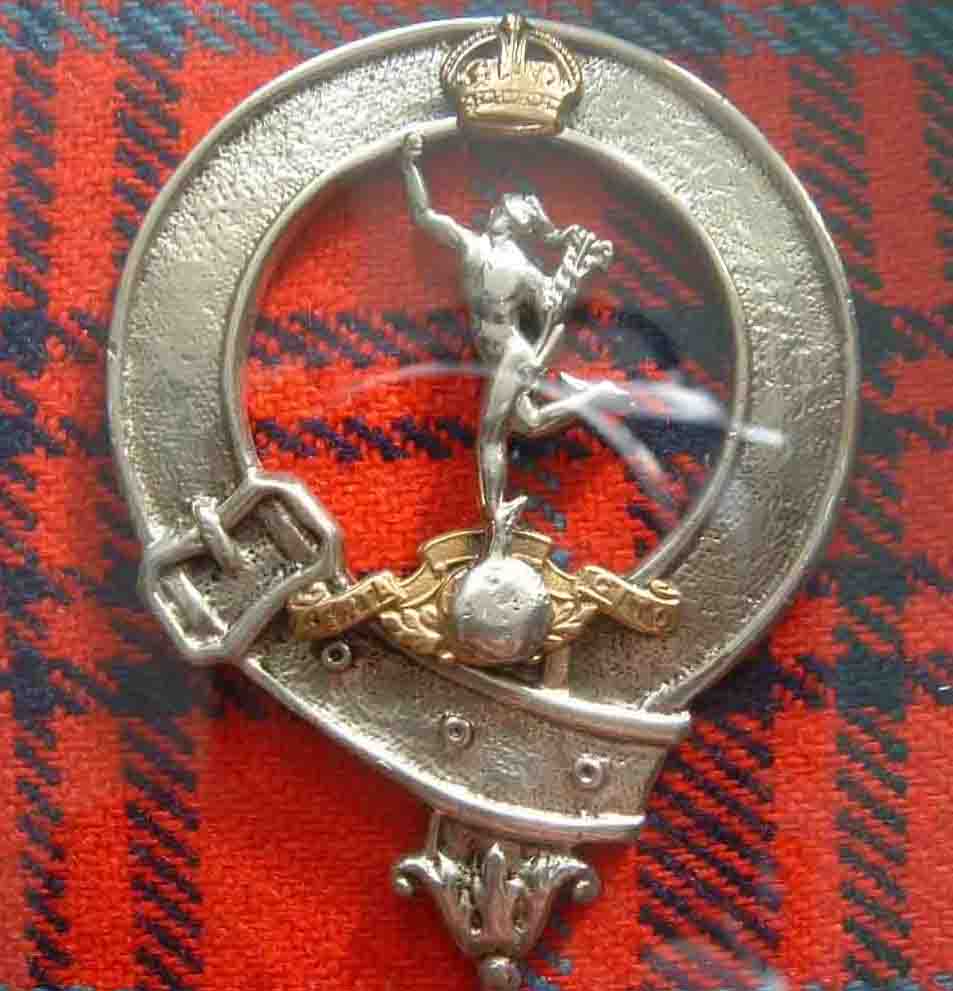 Courtesy of Ewen Cameron Collection
After World War II with the reforming of the TA in 1947, the Regiment returned to their original home in Glasgow, as the 51st/52nd (Scottish) Infantry Division Signal Regiment. The title of the Regiment was again changed to 51st (Highland) Division Signal Regiment in 1948. Pipers of the Regiment wore a cap badge of gilding and white metal, superimposed upon a circlet of white metal. The badge was worn on a Glengarry of dark blue, with a red tuft. The badge is mounted on a black silk bow, and was worn with two nine-inch black feathers mounted behind the badge. The above illustration is identical to Figure 59 in Major A G. Harfield BEMís book Headdress, Badges and Embellishments of the Royal Corps of Signals except for the crown which is the St Edward's Crown not the Tudor Crown as shown above.
Under the reorganisation of the TA in 1967 the Regiment was again retitled as 32nd (Scottish) Signal Regiment (Volunteers). Below is a photograph of Captain Ewen Cameron Adjutant of 32 (Scottish) Signal Regiment (V) 1981/82 in full Piper's dress wearing the above badge in his Glengarry.