ROYAL CORPS OF SIGNALS
63 SAS SIGNAL SQUADRON (V).
OFFICER'S (UNOFFICIAL) PATTERN.
1967 - UNKNOWN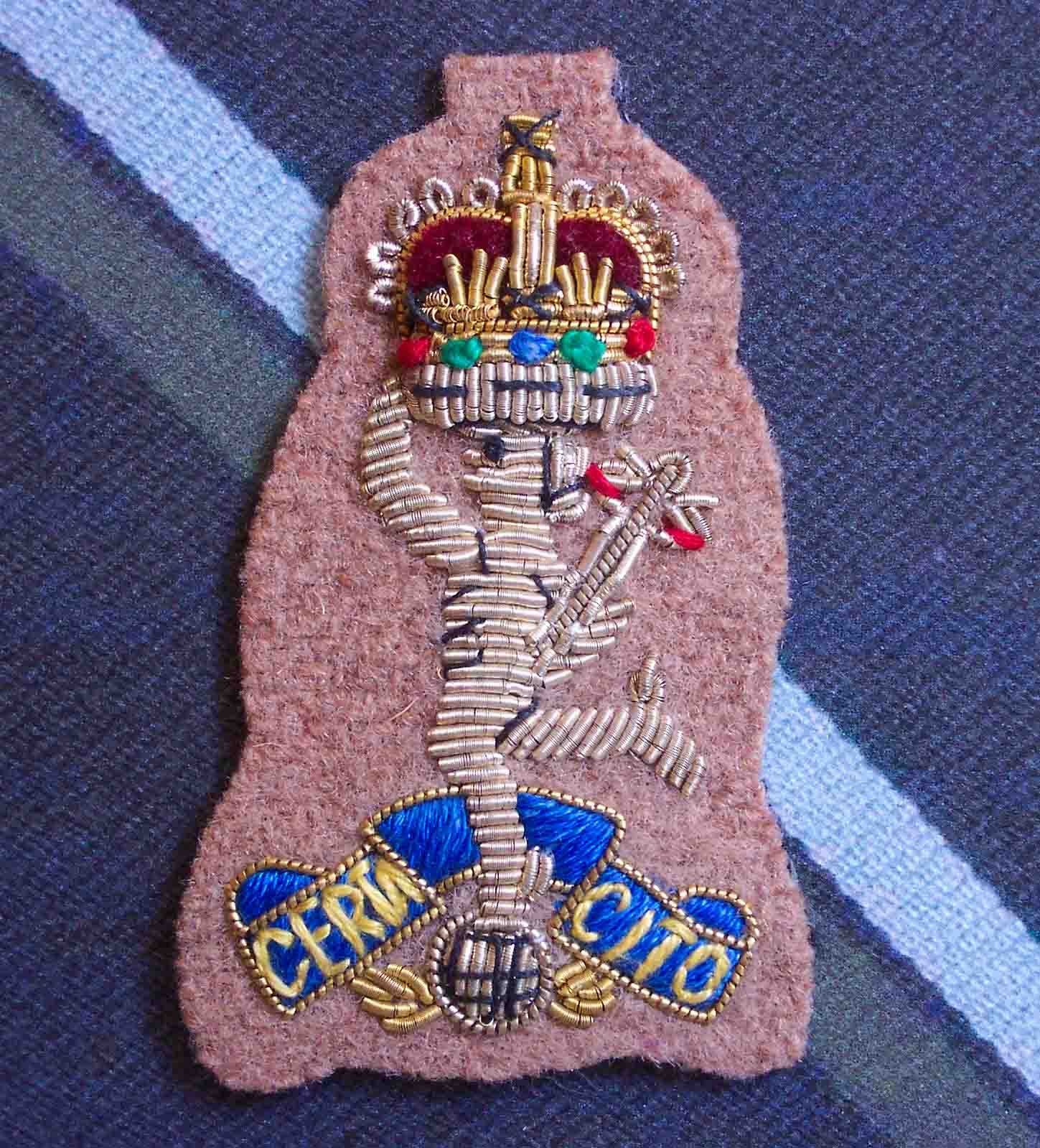 This Squadron was first formed in London on 5th July 1950 and was known as 21 SAS Signal Squadron. It was re-titled in 1961 as 322 (SAS) Signal Squadron.
Under the reorganisation of 1967, 63(SAS) Signal Squadron (Volunteers) was formed as an independent unit based in Portsmouth.
Today the Squadron has four separate troops based in the South of England.
Officers of the Squadron have been known to wear an unofficial wire-woven "Jimmy" on a sand coloured background as illustrated above, which was sewn onto their SAS berets.