ROYAL CORPS OF SIGNALS
68 (INNS OF COURT & CITY YEOMANRY)
SIGNAL SQUADRON (VOLUNTEERS).
OFFICER'S PATTERN, BULLION.
1967 - 2009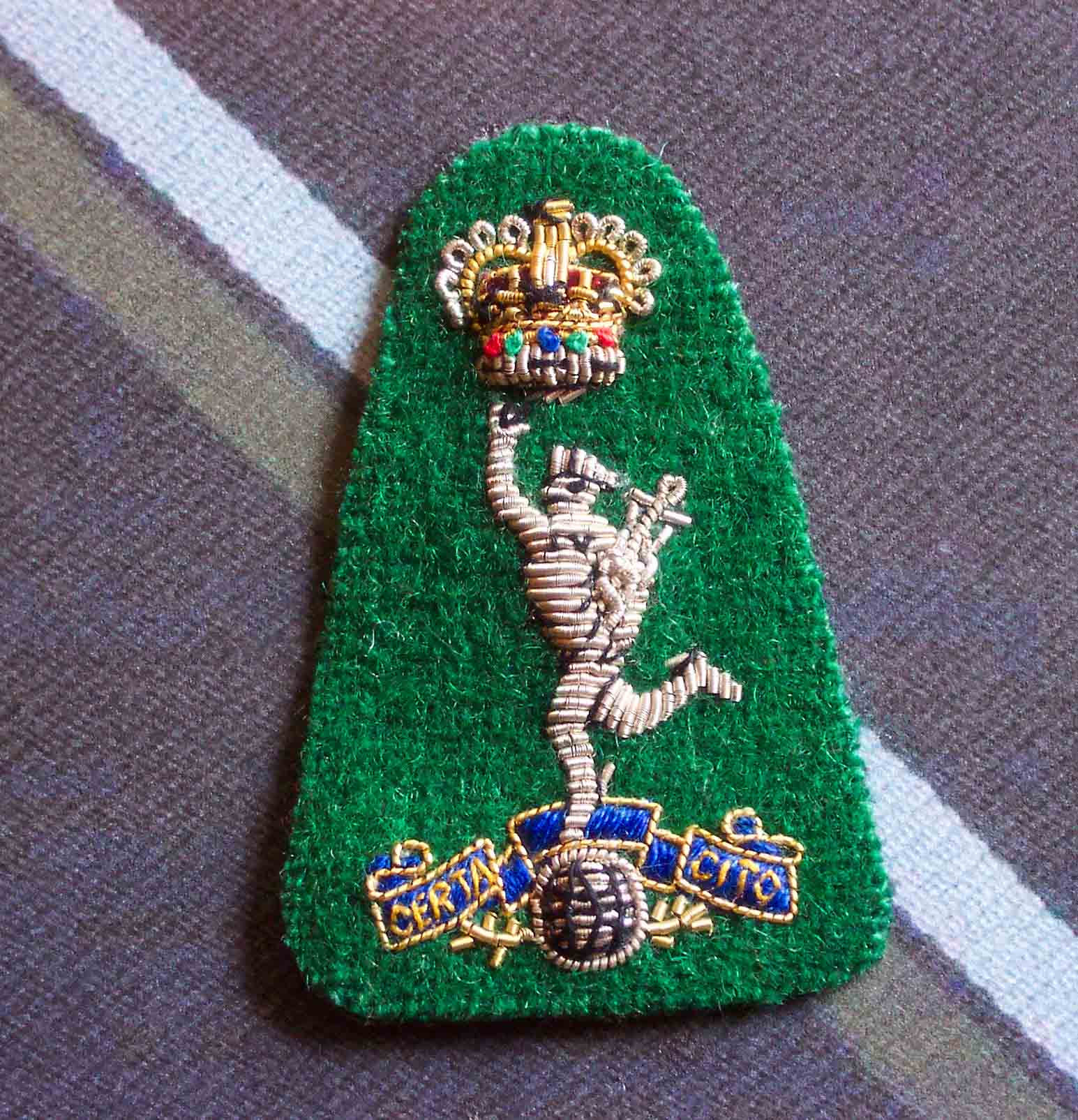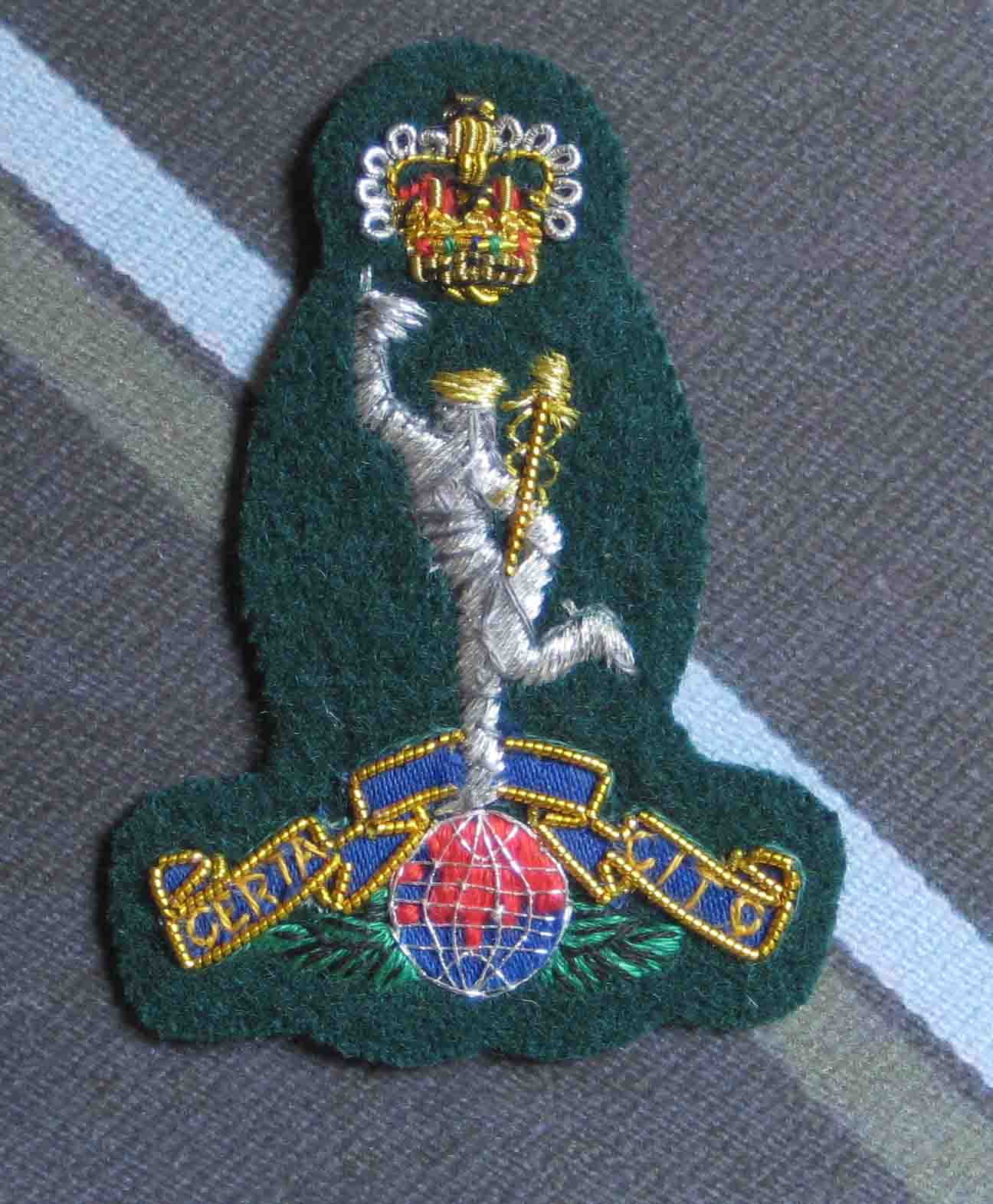 1967 Version 2008 Version
The lineage of this unit goes back to 1859 when the Inns of Court Volunteers (later Yeomanry) were formed as an Officer's training unit.
In 1967, the Regiment became a TAVR III unit, and in 1969 it was reduced to a Signal Squadron of the newly-formed 71 Signal Regiment based at Lincoln's Inn and Whipps Cross.
Currently the unit consists of the SHQ and C Troop based at Lincoln's Inn and 883 and 904 Signal Troops based at Whipps Cross.
Officer's of the Squadron are permitted to wear a bullion Royal Signals badge on a dark green background as shown above on their beret and No 1 Dress Hat as shown below.
This Squadron merged with 70 Essex Yeomanry Signal Squadron Volunteers on 28th April 2009 to become
68 Inns of Court, City & Essex Yeomanry Signal Squadron.