ROYAL CORPS OF SIGNALS
68 (INNS OF COURT & CITY YEOMANRY)
SIGNAL SQUADRON (VOLUNTEERS).
OTHER RANKS, EMBROIDERED CLOTH.
1967 - 2009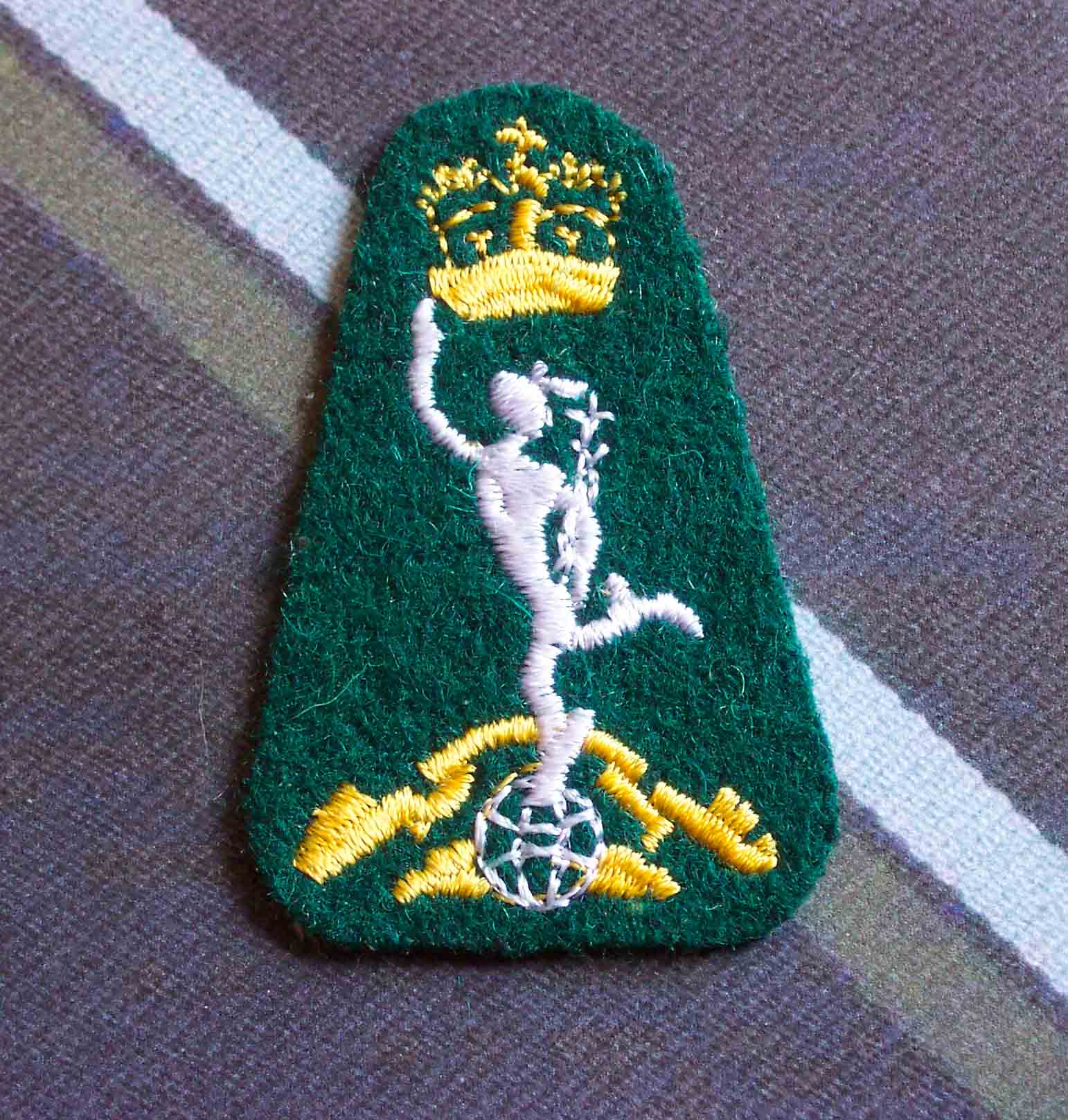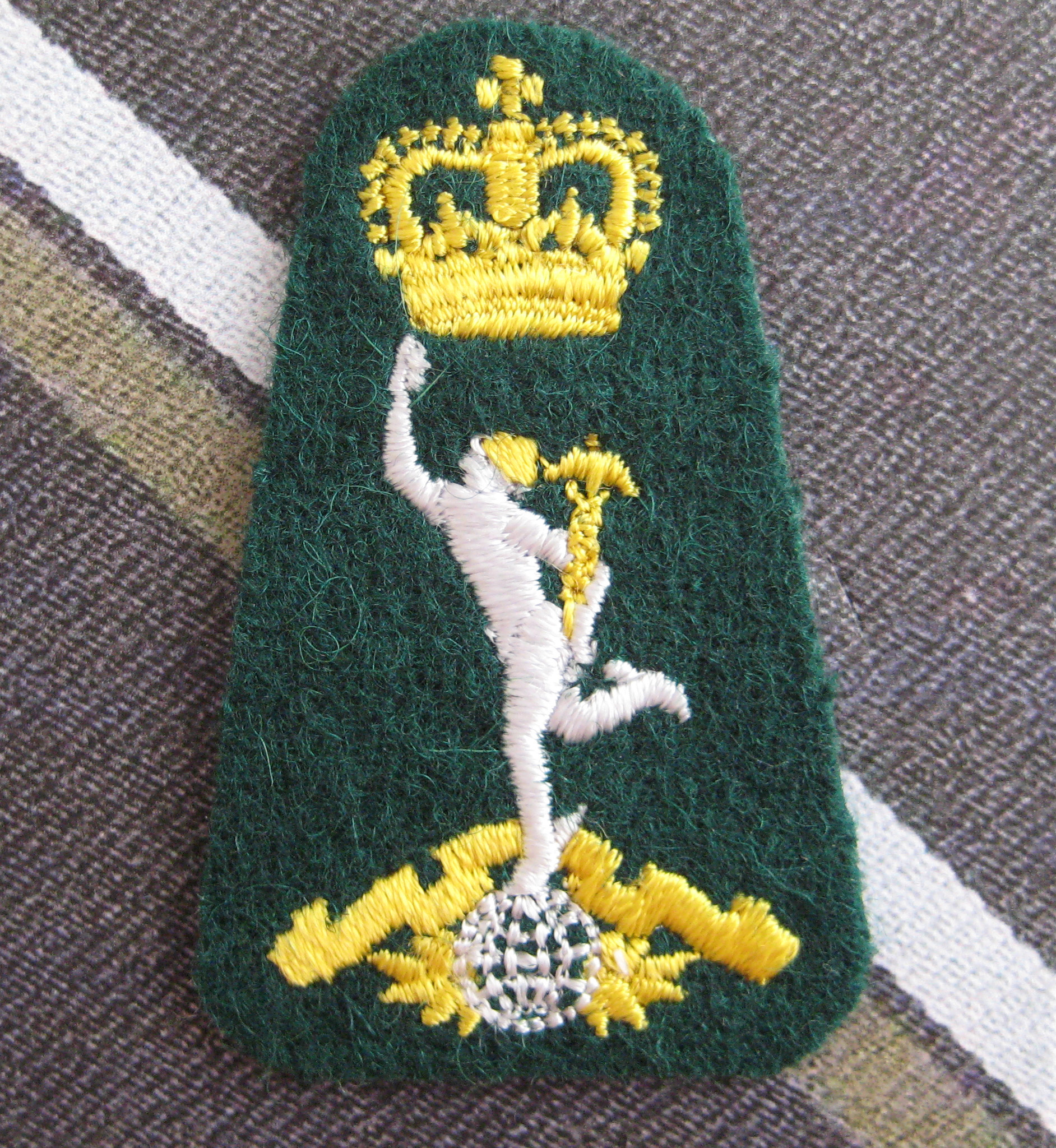 1969 Version 2012 Version
As with the officers of the Squadron, the other ranks are permitted to wear a Royal Signals Embroidered 'Jimmy' with a dark green background when wearing a beret.
Officers wear a bullion badge on both their beret and No 1 Dress Forage cap as can be seen elsewhere on this site. Other ranks wear a normal Royal Signals cap badge when wearing their No 1 and No 2 Dress uniforms. 68 (Inns of Court) and City Yeomanry collar badges are worn on No1 and No2 Dress uniforms by all ranks.
Due to the reduction is Signal units, this Squadron was amalgamated with 70th Essex Yeomanry Signal Squadron Volunteers on the 28th April 2009 to now become part of
68 Inns of Court, City & Essex Yeomanry Signal Squadron.