ROYAL CORPS OF SIGNALS
70 (ESSEX YEOMANRY) SIGNAL SQUADRON (VOLUNTEERS).
OTHER RANKS BERET BADGE AND BACKING
1969 - 2009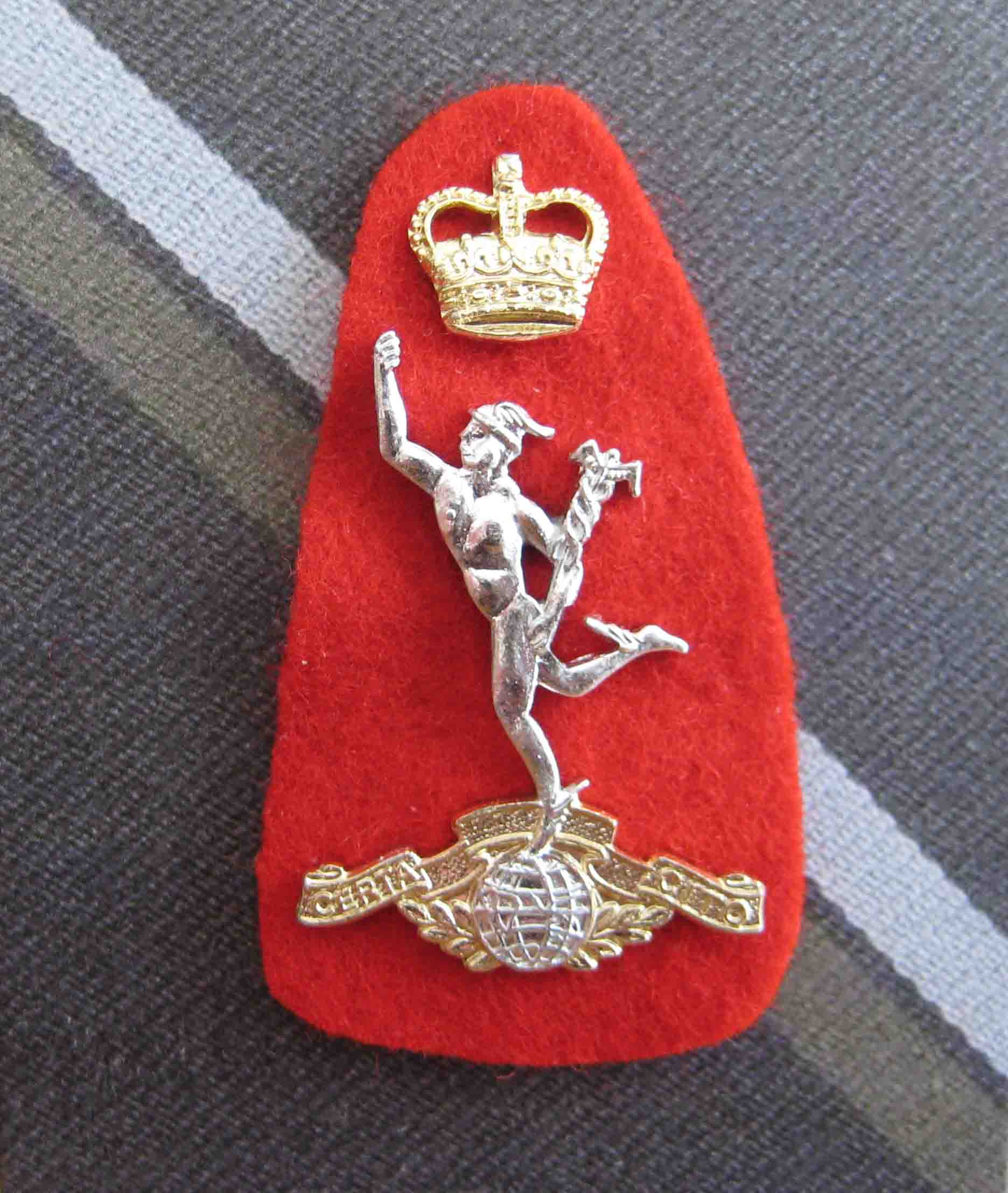 I have already mentioned in other parts of this web site that after the 1967 re-organisation of the TA some units within the Corps of Signals had unofficial variations is dress. 70 (Essex Yeomanry) Signals Squadron (V) being one of these units.
From their transfer to a Signals unit from a Royal Artillery unit in 1969 as part of 71st (Yeomanry) Signal Regiment the Squadron were permitted to wear a red backing behind their "Jimmy" cap badge. This dress variation was given official approval in Corps Memorandum No 7 of 1976 and listed by unit.
Initially Officers had an embroidered woven "Jimmy" with a red backing and other ranks had a cloth embroidered "Jimmy" on a red backing. These can be seen elsewhere on this site.
In the late 1990's the other ranks embroidered badge changed to a metal badge on a red felt backing as can be seen above, worn on their dark green beret.
Under the cut backs in the size of Signals TA units, the Squadron was down sized to Troop level and on the 1st October 2009 were merged with 68 (Inns of Court & City Yeomanry) Signal Squadron (V) to become part of 68 Inns of Court, City, & Essex Yeomanry Signal Squadron (V). The red and green badge backing that the two individual Squadrons used to have was lost but the dark green beret they wear remains.