ROYAL CORPS OF SIGNALS
70 (ESSEX YEOMANRY) SIGNAL SQUADRON (VOLUNTEERS).
OFFICERS PATTERN, BULLION.
1969 - 2009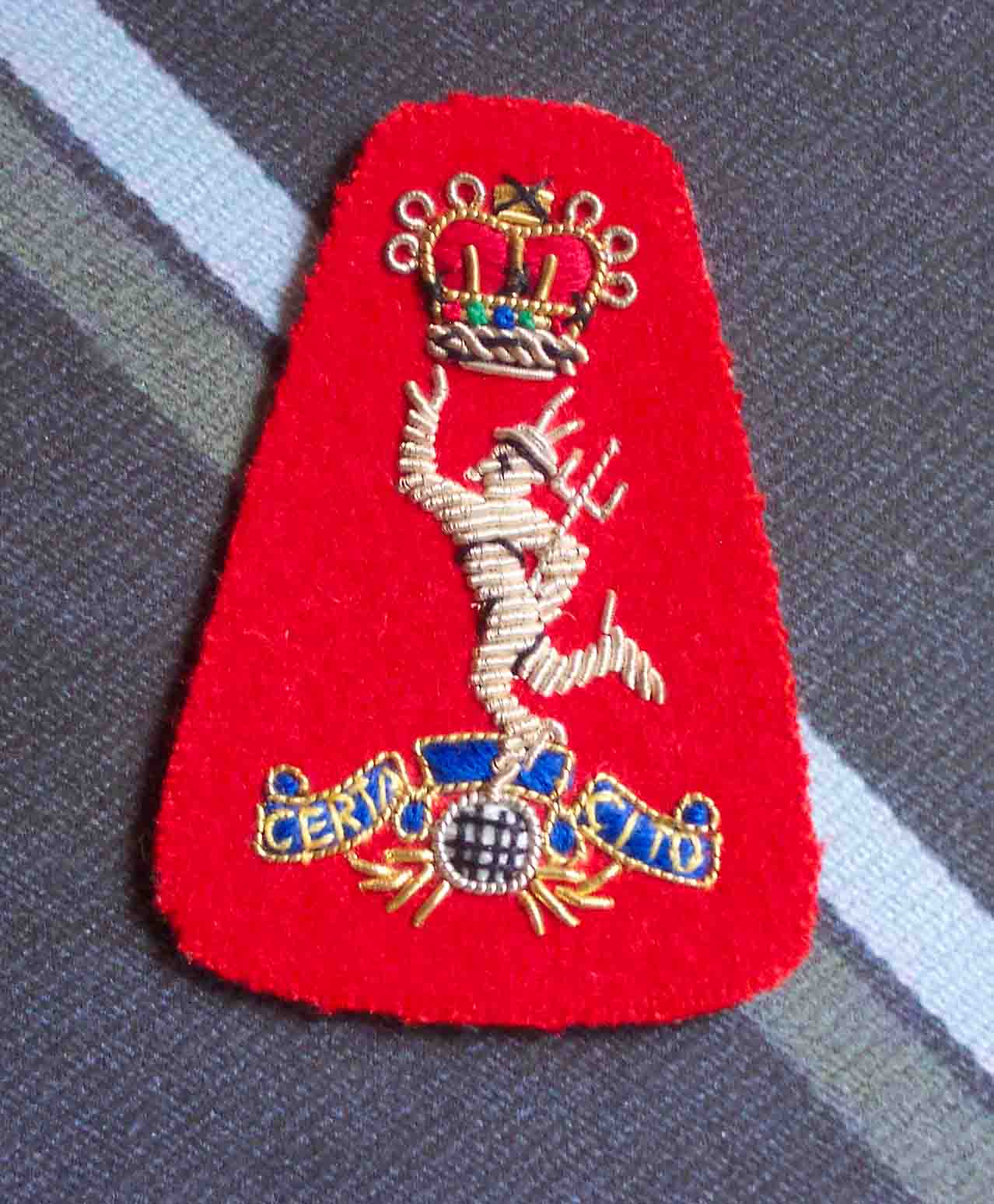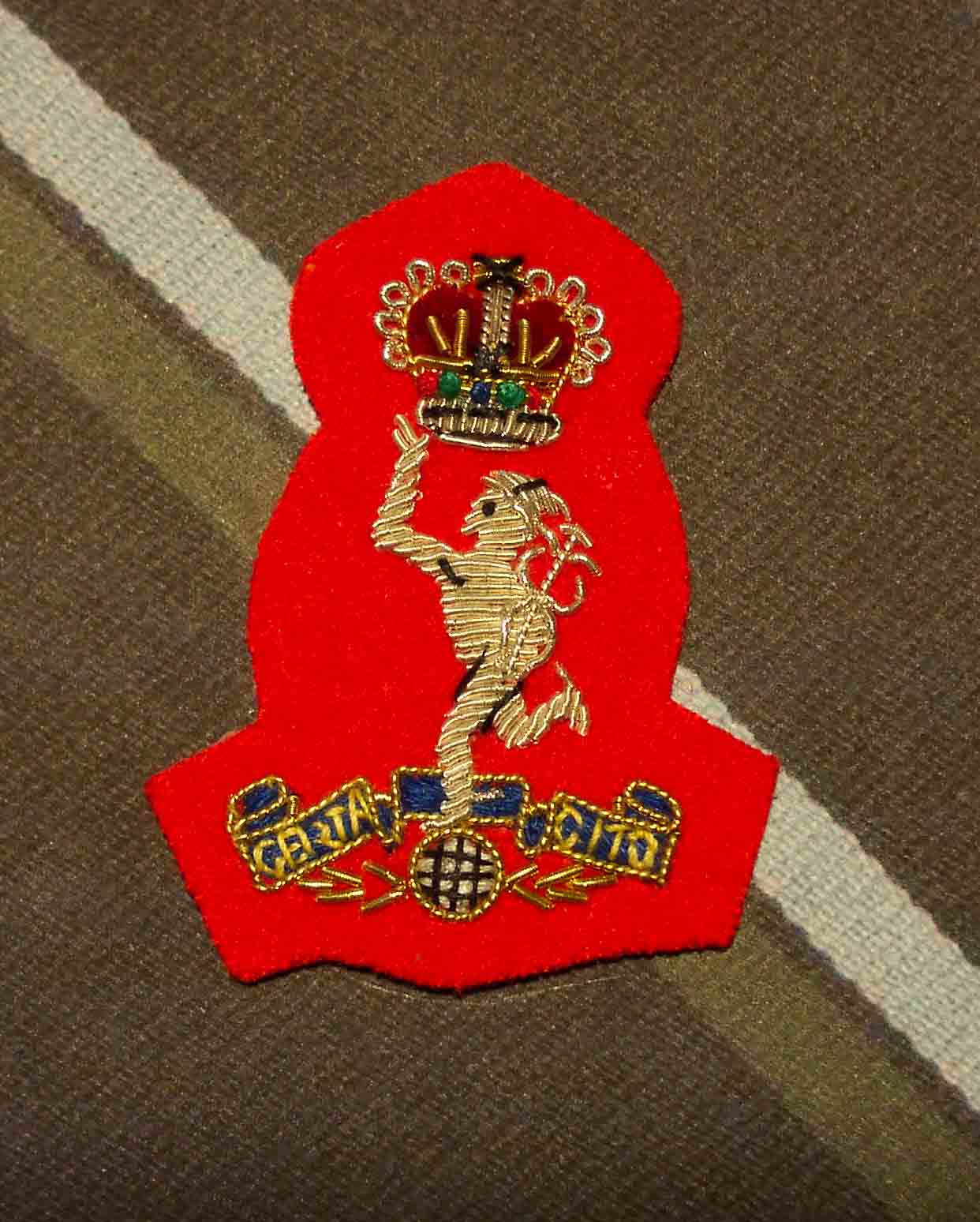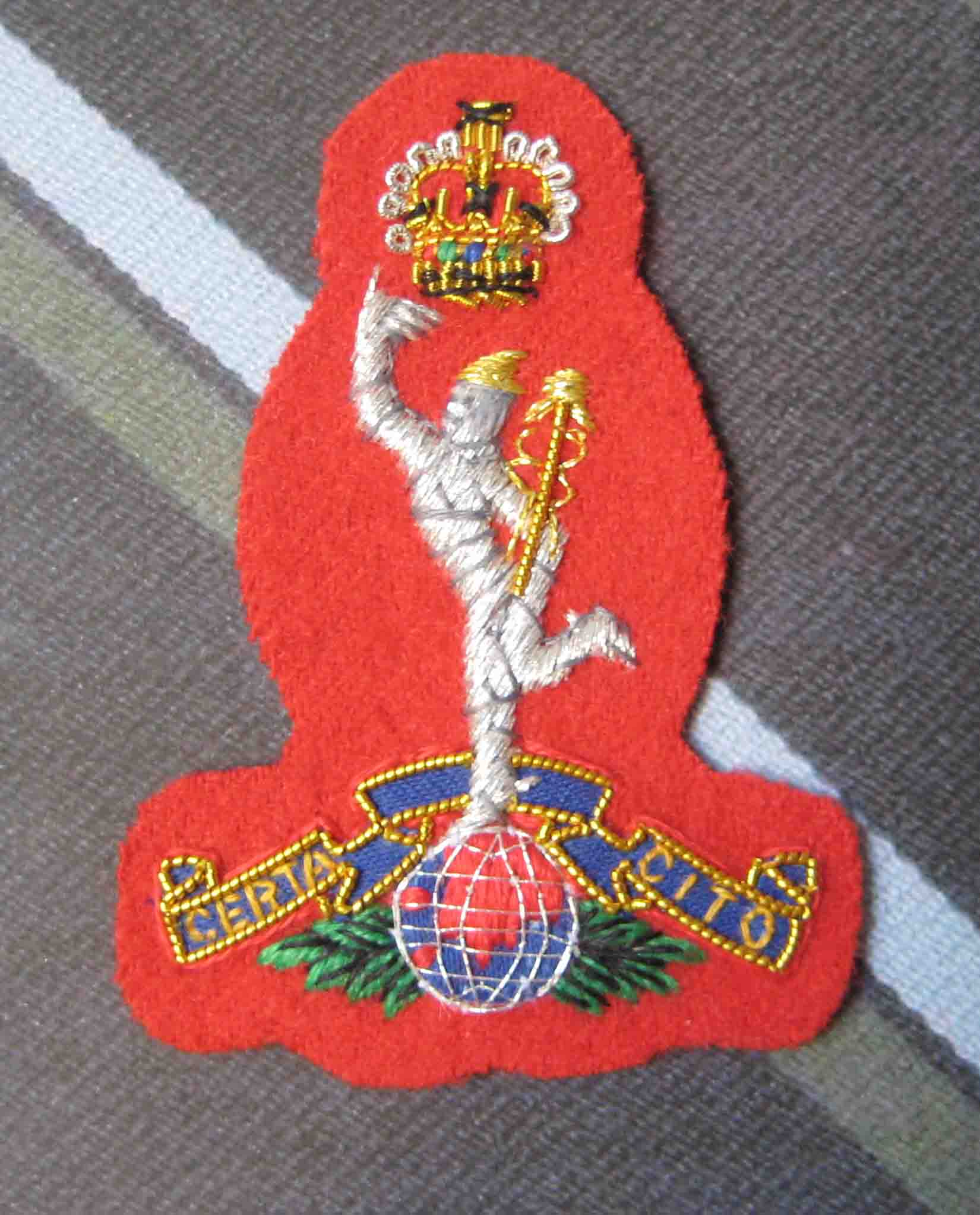 1969 Version 1985 Version 2008 Current
The Essex Yeomanry was raised in 1798 at the time of the threatened Napoleonic invasion. Disbanded in 1828 and raised again in 1830 as the West Essex Yeomanry Cavalry.
As with many other regiments it was reduced to a TAVR III unit in the 1967 reorganisation and was called the Essex Yeomanry (RHA) RA (T). In 1969 it was transferred to a Signals role as a component of 71 Signal Regiment (q.v.)
The Squadron was transferred to 38 Signal Regiment in 1992, but returned to the 71st (Yeomanry) Signal Regiment in 1995.
Officers of the Squadron still wear a bullion 'Jimmy' on a red backing on their beret and No 1 Dress Cap as can be seen below. All ranks wear the Essex Yeomanry collar badges on No1 and No2 Dress uniforms.
On 28th April 2009, 70 (Essex Yeomanry) Signal Squadron was down sized to Troop level under the cut backs in the size of Signals TA units and was merged with 68 (Inns of Court & City Yeomanry) Signal Squadron (Volunteers) to become 68 Inns of Court,City & Essex Yeomanry Signal Squadron (Volunteers).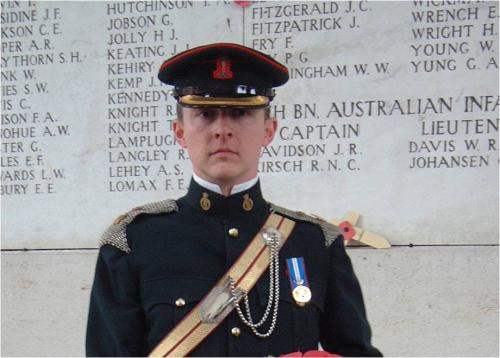 Major Michael Wood
Squadron Commander (70 Essex Yeomanry) 2005