ROYAL CORPS OF SIGNALS
70 (ESSEX YEOMANRY) SIGNAL SQUADRON (VOLUNTEERS)
OTHER RANKS, EMBROIDERED CLOTH.
1969 - 2009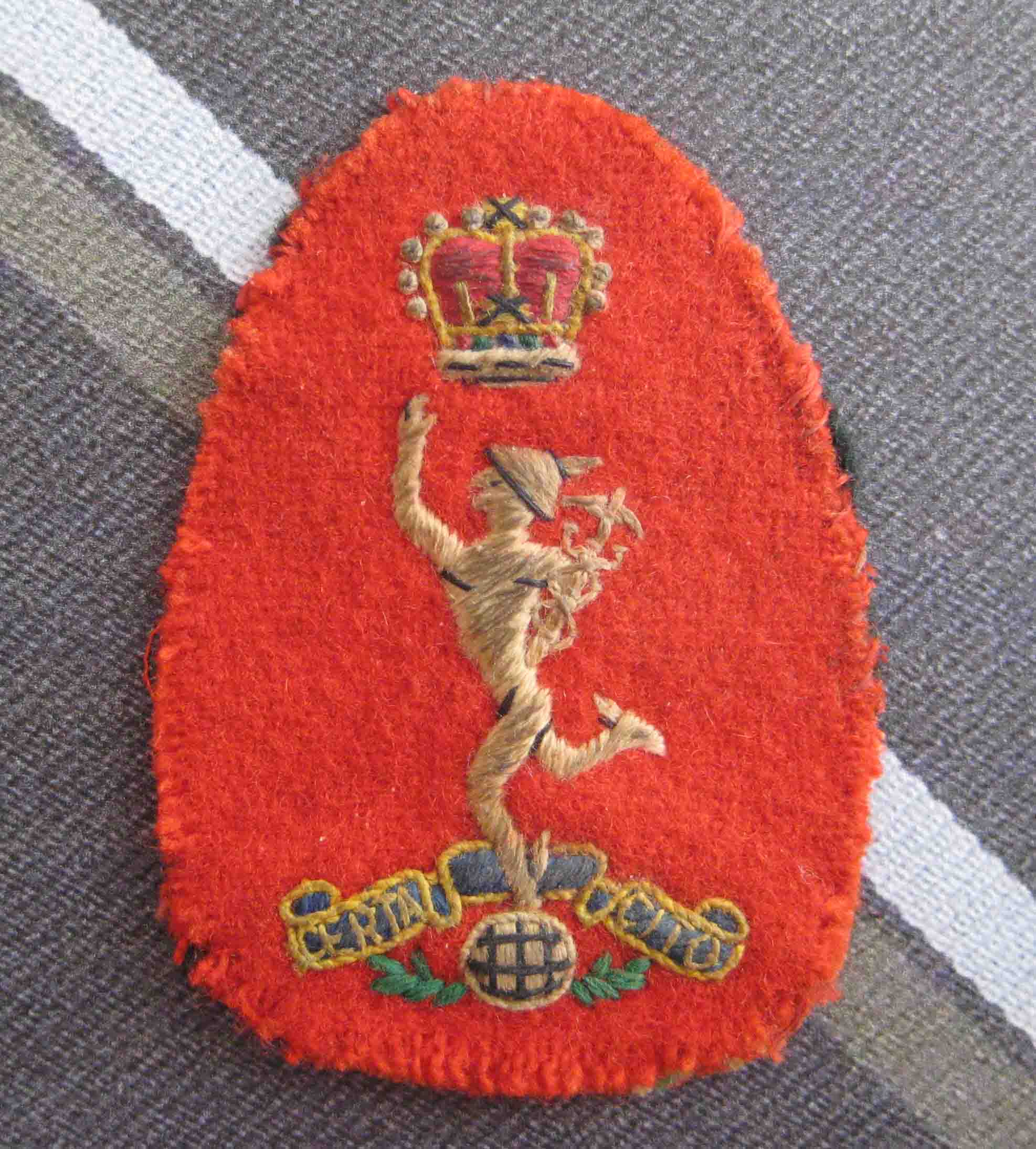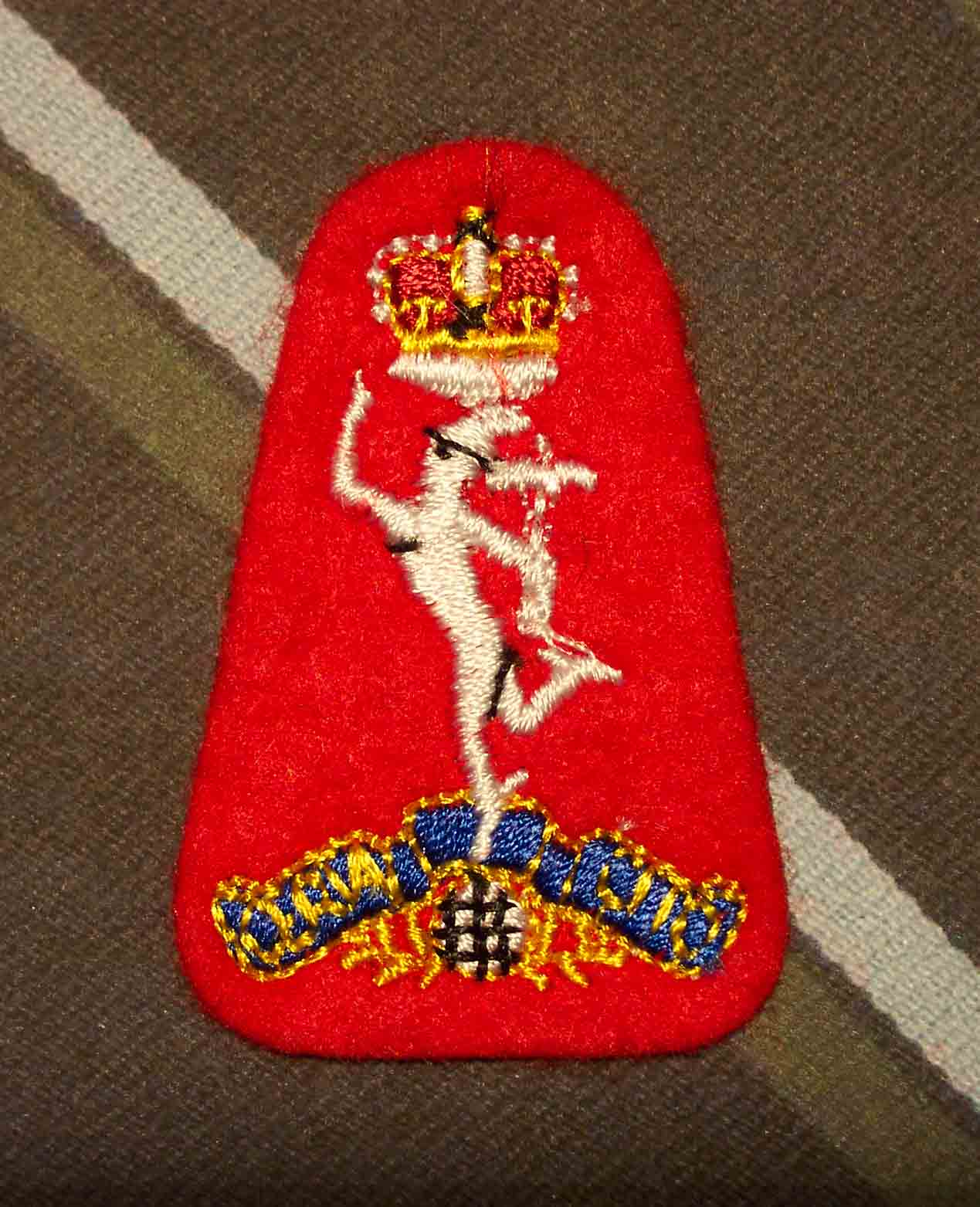 1969 Version 1985 Version
As with many other units in the 1967 reorganisation. 70 (Essex Yeomanry) Signals Squadron (Volunteers) was one of many units of the Territorial Army within the Corps that has unofficial variation in dress. In this case it was wearing by both officers and other ranks either a bullion or cloth embroidered 'Jimmy' on a red background on their ordnance issued beret, which is shown above.
This dress variation was given official approval in Corps Memorandum No 7 of 1976 and listed by unit.
Although officers of the Squadron still wear the bullion version of the cap badge, from the end of the 1990's other ranks now wear the normal Royal Signals Anodised cap badge on their dark green beret with a red cloth patch behind the "Jimmy" cap badge.
Unfortunately, on 28th April 2009, 70(Essex Yeomanry) Signal Squadron (V) was down sized to Troop level under the cut backs in the size of Signals TA units and was merged with 68 (Inns of Court & City Yeomanry) Signal Squadron (V) to become part of 68 Inns of Court, City & Essex Yeomanry Signal Squadron (Volunteers).