ROYAL CORPS OF SIGNALS
94 (BERKSHIRE YEOMANRY) SIGNAL
SQUADRON (VOLUNTEERS).
OTHER RANKS BERET BADGE AND BACKING
LATE 1990ís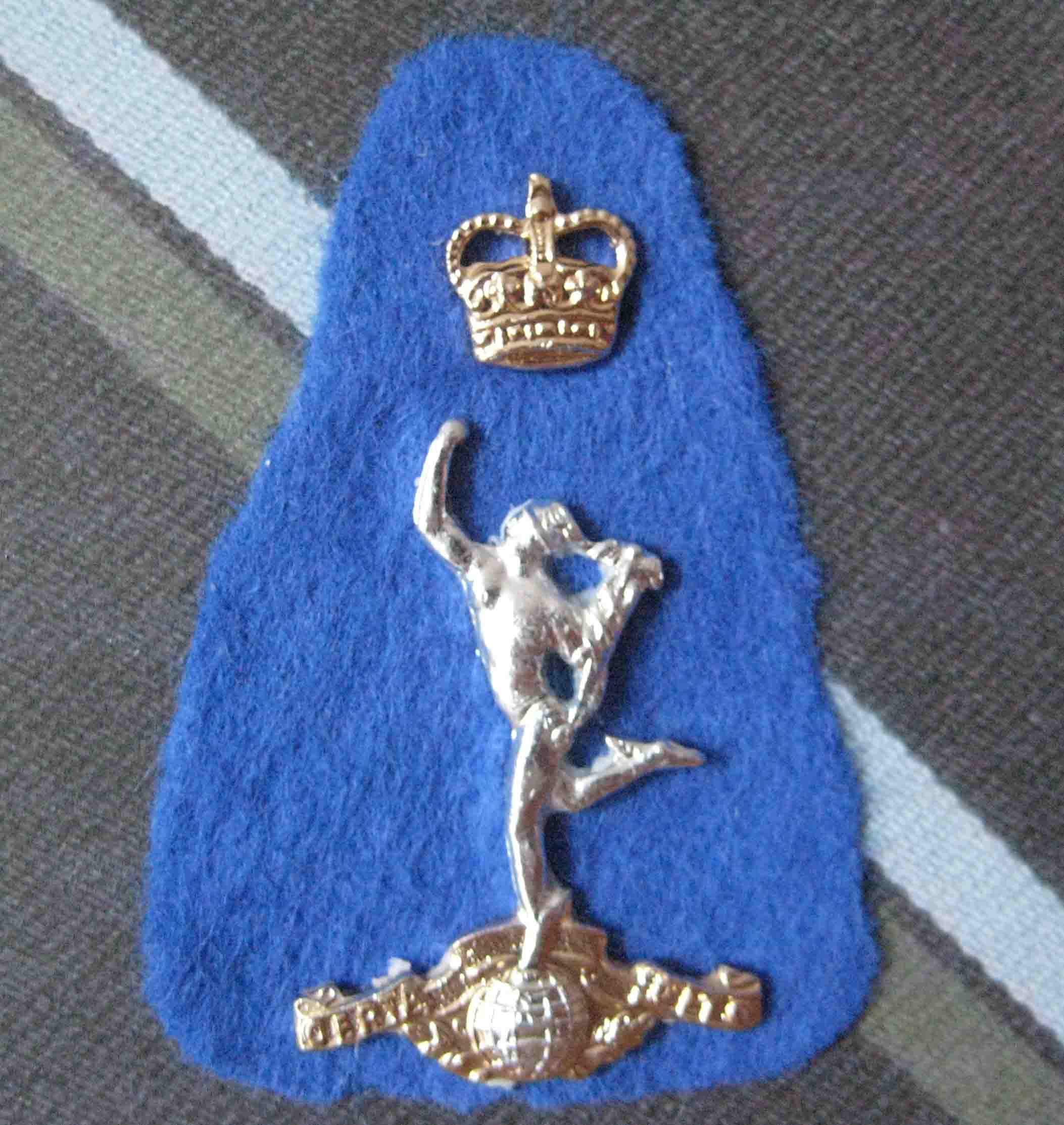 Although the other ranks as well as Officers of 94(Berkshire Yeomanry) Signal Squadron (Volunteers) were permitted under Corps Memorandum No 7 of 1976 Dress Variation Approval. To wear a blue backing to the Bullion or Cloth Embroidered cap badge when wearing the beret, in the case of the other ranks headdress, this ceased in the late 1990ís.
Whether it was a case of cost, supply problems or one of a number of reasons, other ranks now no longer wear an Embroidered version of the cap badge when wearing their beret. Instead, a blue felt backing is sewn onto the beret and a Royal Corps of Signals cap badge sits on this backing.
Officers of the Squadron still wear a Bullion or Wire woven badge with the blue backing on their berets.