ROYAL CORPS OF SIGNALS
94 (BERKSHIRE YEOMANRY) SIGNAL SQUADRON (VOLUNTEERS).
OFFICERS PATTERN, BULLION. 1967 - CURRENT.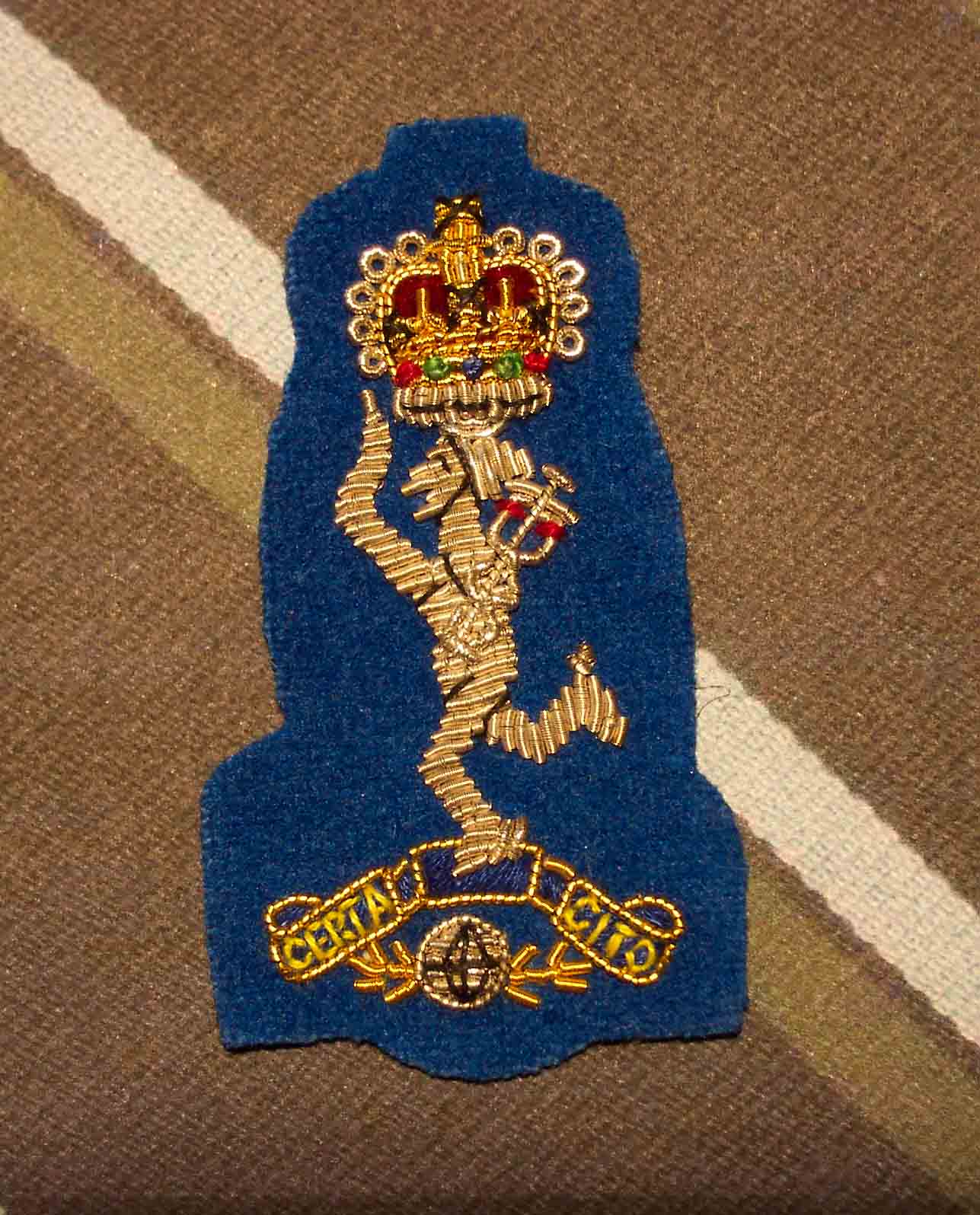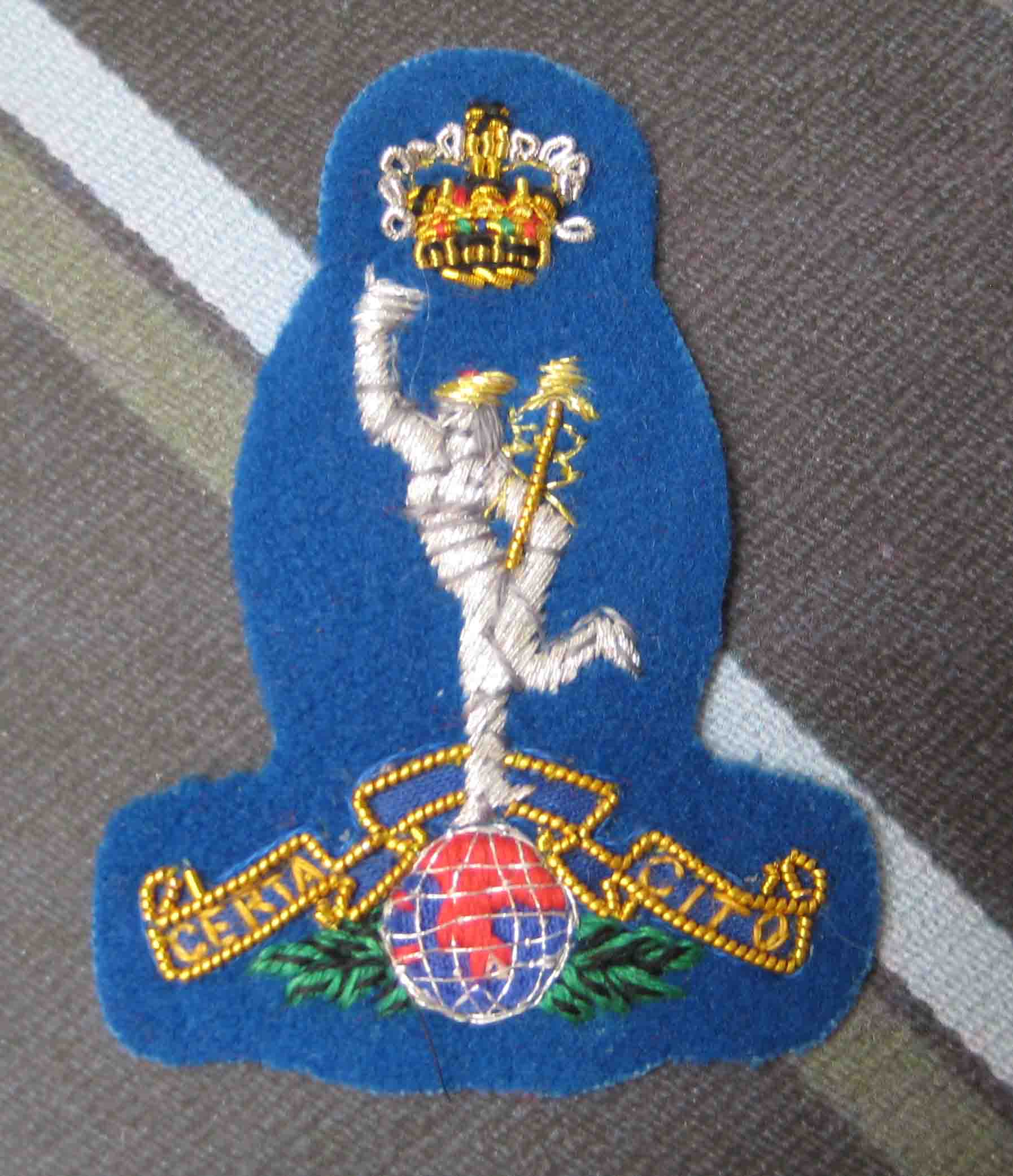 1967 Version 1985 Version 2008 Current
The Squadron lineage can be traced back to its original formation on 20th April 1794 when the first troop of Berkshire Yeomanry were formed.
Through most of the 1800's various troops of Berkshire Yeomanry operated as home defence cavalry. In the Great War they served overseas. In 1920 their role changed to an Artillery unit. In 1961 the regiment changed it's role again to an armoured reconnaissance unit.
With the changes of 1967 the Squadron was reduced to a TAVR III Company based in Windsor. In 1969 , the squadron became part of 71(Yeomanry) Signal Regiment and consisted of Squadron HQ, 885,886 and 908 Signal Troops.
Officers of the Squadron wear a wire woven badge with a blue backing as can be seen above. Until recently other ranks wore an embroidered version of this design but now wear the normal anodised Royal Signals cap badge on a blue background on their beret.