ARMY APPRENTICE COLLEGE HARROGATE
PIPERS EMBELLISHMENTS
1967 - EARLY 1970's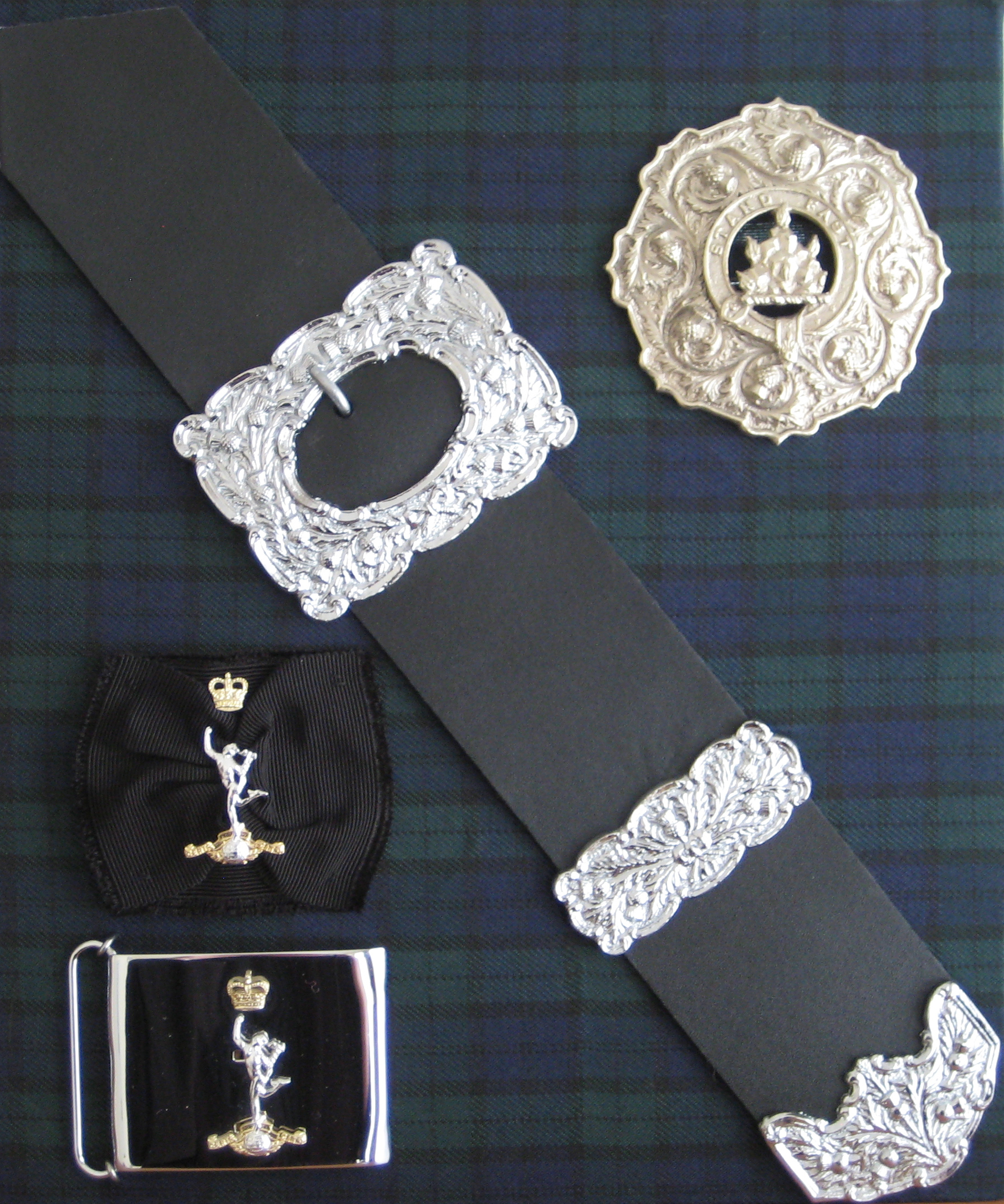 In 1960 the Army Apprentice School at Harrogate added a Pipe Band to the Regimental Band. As far as I can make out the regiment had no affiliation to any other pipe band so the Tartan Plaid that the Pipe Band adopted was the
Government Tartan more commonly known as the Black Watch Tartan. At the time several Plaid Brooches were used by the Pipe Band including a Chrome Quoit with the Regimental Badge in the centre. A photo of this Plaid Brooch is shown below.
In 1966 the Regiment changed it's name to the Army Apprentice College and at the same time became a wholly Royal Signals badged regiment. Although the Tartan of the Pipe Band remained the Plaid Brooch they wore was changed to the Clan Grant Plaid Brooch as shown in the embellishments above. This was the Plaid Brooch that was worn at the time by the Queens Gurkha Signals Pipe Band and also the Junior Leaders Regiment, Royal Corps of Signals Pipe Band who disbanded in 1967.
Below can be seen two photos of Apprentice Tradesman Pipe Major John McKay taken in 1968 wearing the embellishments of the Pipe Band and the Clan Grant Plaid Brooch can clearly be seen.