ARMY APPRENTICE COLLEGE
HARROGATE.
PIPER'S EMBELLISHMENTS.
CIRCA 1970'S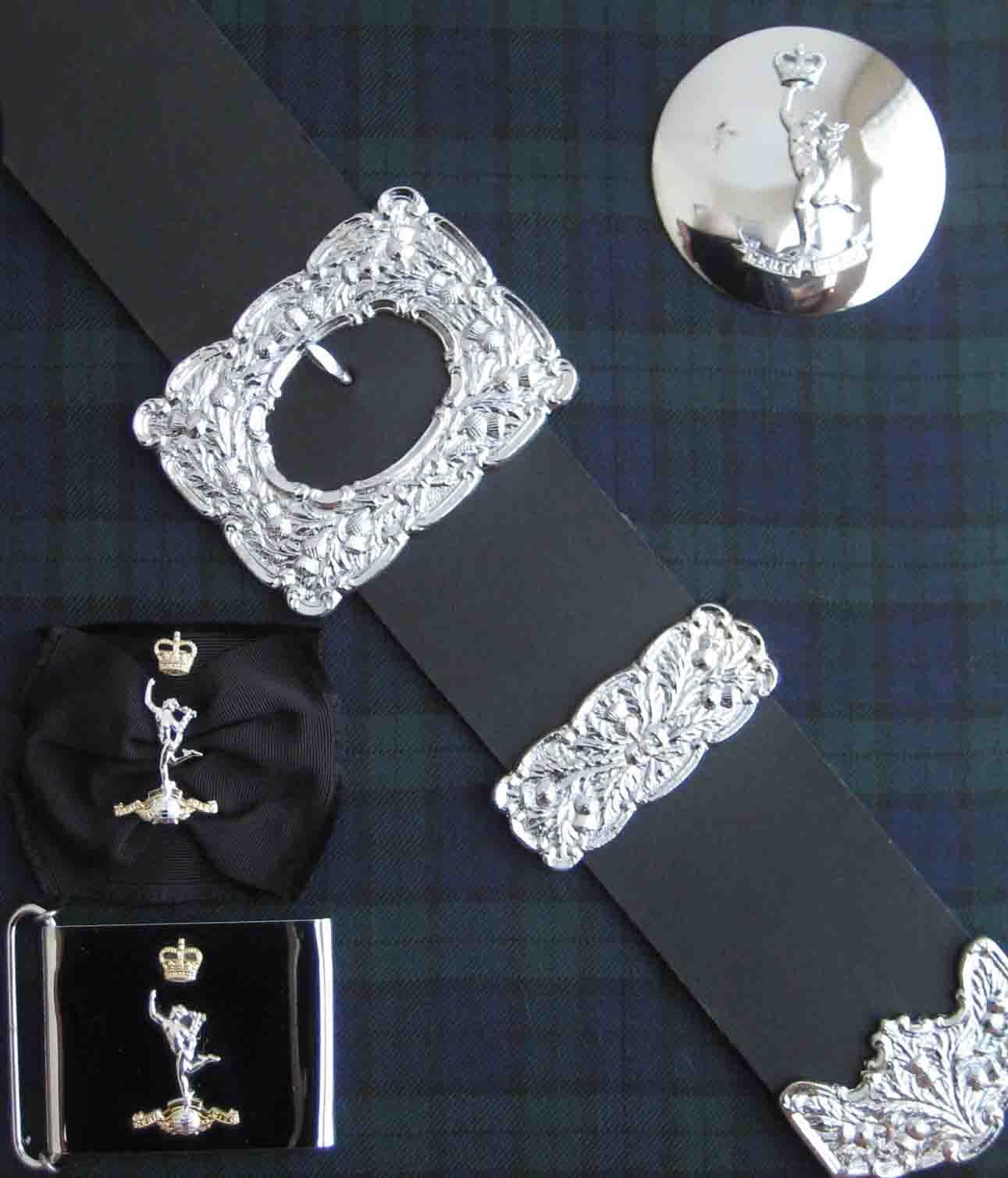 The above illustration which has been reduced in size for display purposes, shows some of the embellishments that Piper's of the Army Apprentice College, Harrogate wore in the 1970's.
Pipers of the College wore the Black Watch Tartan and Plaid. (The reason for the use of the Black Watch Tartan unfortunately I am currently unaware). Also shown is a replica Plaid Brooch that was worn through the 1970's and very early 1980's along with a Piper's Baldric Belt (Cross Belt) and fittings. A Chrome Belt Buckle with a "Jimmy" badge and crown. As the Pipe Band wore the Glengarry cap, there is also shown a Silk Bow and "Jimmy" badge as worn on the Glengarry.
To show these embellishments a little more clearly. I have reduced the size of the College Band photograph taken in April 1978 to show two pipers wearing the above embellishments.