ARMY APPRENTICE COLLEGE
HARROGATE
PIPER'S EMBELLISHMENTS
CIRCA 1980'S TO 1996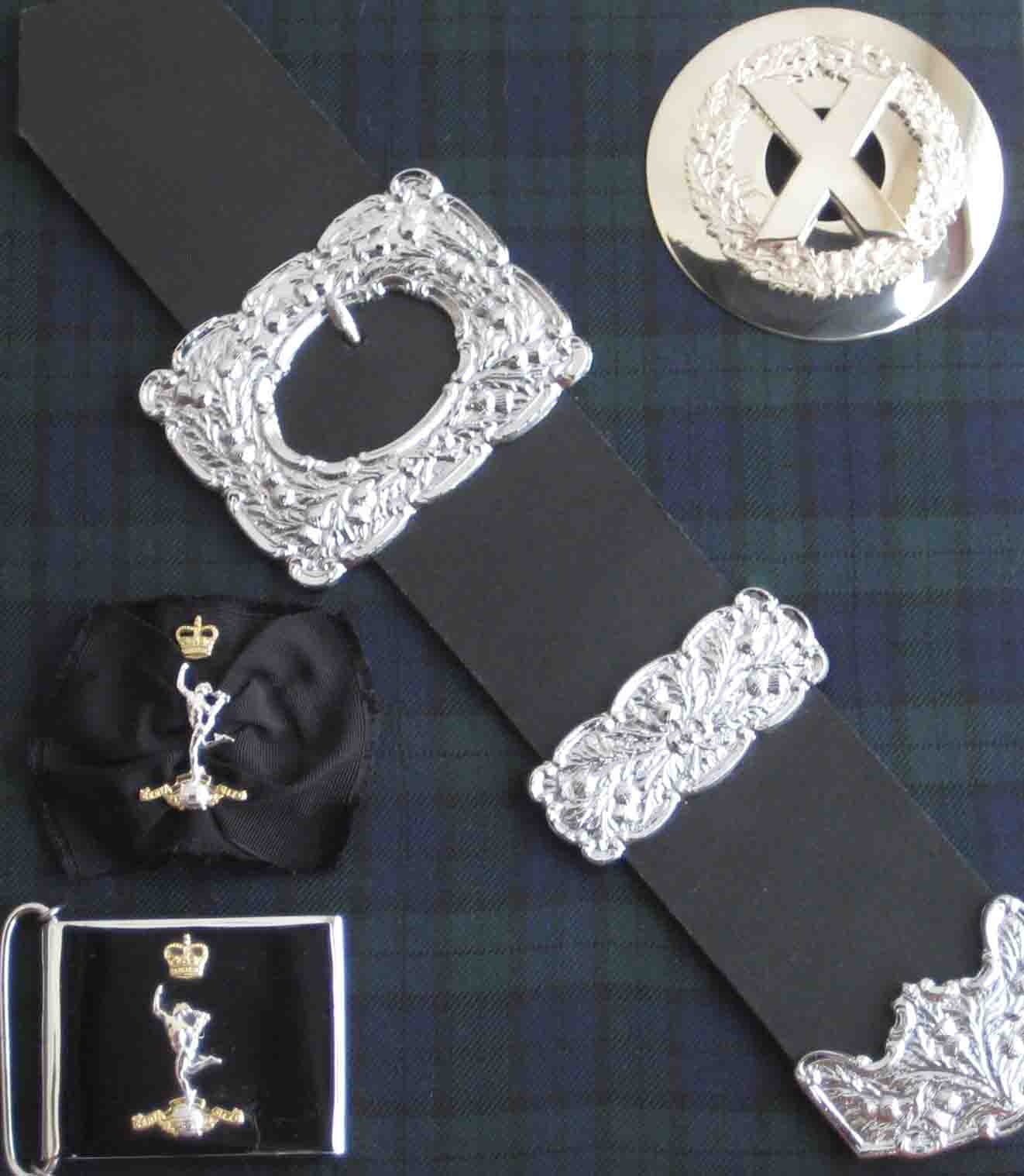 The above illustration shows a cut down version (For display purposes) of some of the embellishments that pipers of the Army Apprentice College Pipe Band wore between the early 1980's and 1996 disbandment.
Displayed on a background of Black Watch Tartan that was worn by the Pipe Band can be seen a Baldric Belt (Cross Belt) and fittings. A Chrome Belt Buckle with "Jimmy" in the centre. A Silk Bow with "Jimmy" in the centre as worn on the Glengarry cap that the Pipe Band wore and lastly the College Plaid Brooch of the time consisting of a Chrome quoit with a Scrolling Thistle design circlet centred with a St. Andrew's Cross.
From 1966 when the College became a wholly Royal Corps of Signals badged establishment. I believe there were at least three different designs of Plaid Brooch worn. I have included three different photos below to illustrate these Plaid Brooches. First is a photo of A/T Pipe Major John McKay taken in 1968 who is wearing an unknown brooch (Possibly a Clan Grant Plaid Brooch but I am unsure). Secondly a photo taken in April 1978 showing the 1970's design brooch. Lastly is a photo taken in 1985 of an A/T Pipe Major wearing the 1980's design College Plaid Brooch.