ARMY APPRENTICE COLLEGE
HARROGATE
PIPER'S PLAID BROOCH
CIRCA 1970'S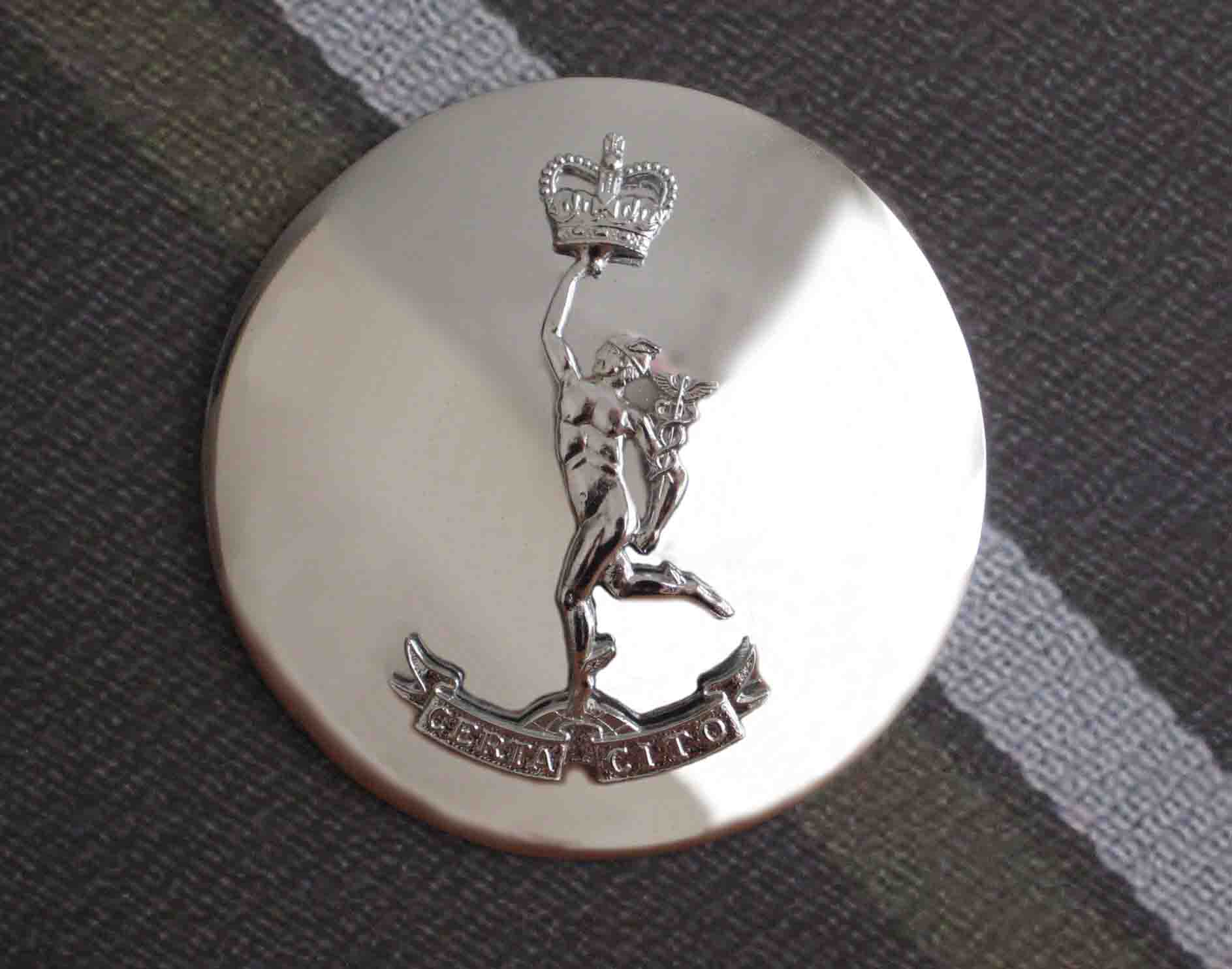 The Army Apprentice School, Harrogate was opened in 1947 and was originally called the Royal Signals Apprentice School and trained Royal Signal, Royal Artillery and Royal Engineer junior soldiers. In 1961 only Royal Signals personnel were trained at the school in purely Signals trades.
In 1966 the badge of the Army Apprentice School changed to that of the Royal Corps of Signals and the name changed to the Army Apprentice College. The training for Royal Signals junior soldiers remained until the College was disbanded in 1996.
A Pipe Band was added to the College Band and Corps of Drums in 1961. The above replica Plaid Brooch was the version worn in the 1970's. The design is very similar to the Corps of Signals Pipe Band Plaid Brooch that is worn today but differs in that the College brooch has no void in the middle of the quoit. This can be seen in the photo below that was taken in April 1978 of the College Bands.