ROYAL CORPS OF SIGNALS
BANDMASTERS BULLION COLLAR BADGES
POST 1978 CORPS MEMO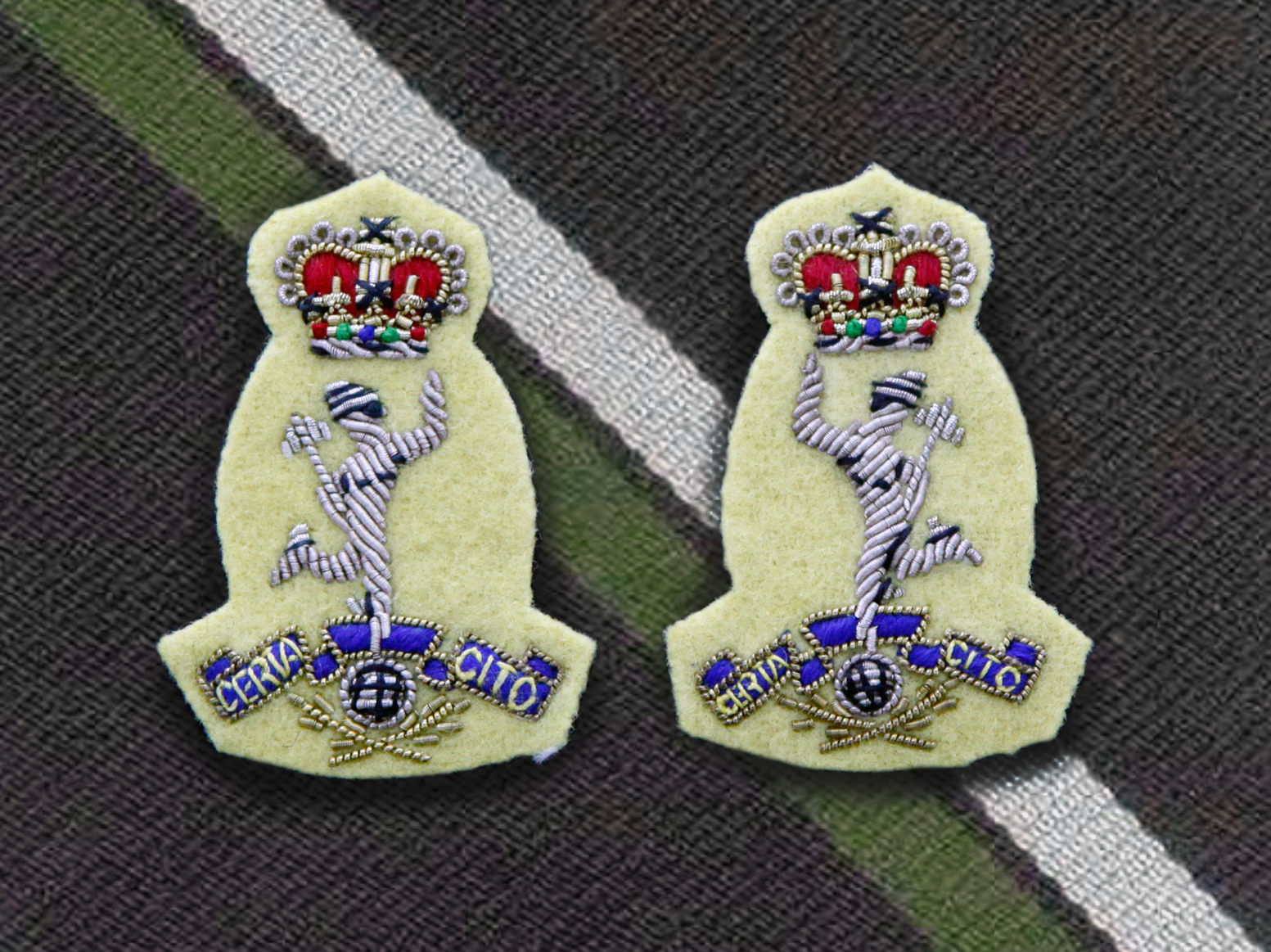 The above illustrated set of White Backed Bullion Collar Badges are currently owned by the Colin Hodgkins collection and I am most grateful to him for allowing me to use the photo in this site.
This set of badges was authorised Under Corps Memo No 22, of 1978 entitled "Royal Corps of Signals Band Revival, of Bandmaster's Collar Badges as worn on the 1881 Officer's pattern Red Tunic." This particular set of Bullion Collar Badges was of a 1980's design and shows the White Backed Bullion Collar Badges with a St. Edwards Crown. This design is quite unusual as the crown is not normally worn on post 1946 design collar badges.
The only person I have ever seen wearing this particular configuration of collar badges in the Royal Corps Signals is that of WO1 Bandmaster Paul Wilman, of the Corps Band, a photo of him appears below taken in 2002 or 2003. He was appointed Bandmaster in 2002 and was commissioned in 2005. He went on to become Director of Music of the Life Guards and was Director of Music for the Queens Birthday Parade in 2013. Mr. Wilman retired in 2015 with the rank of Major.