ROYAL CORPS OF SIGNALS
CAP FIELD SERVICE (OFFICER'S PATTERN)
(UNOFFICIAL) BULLION BADGE
1937 - 1946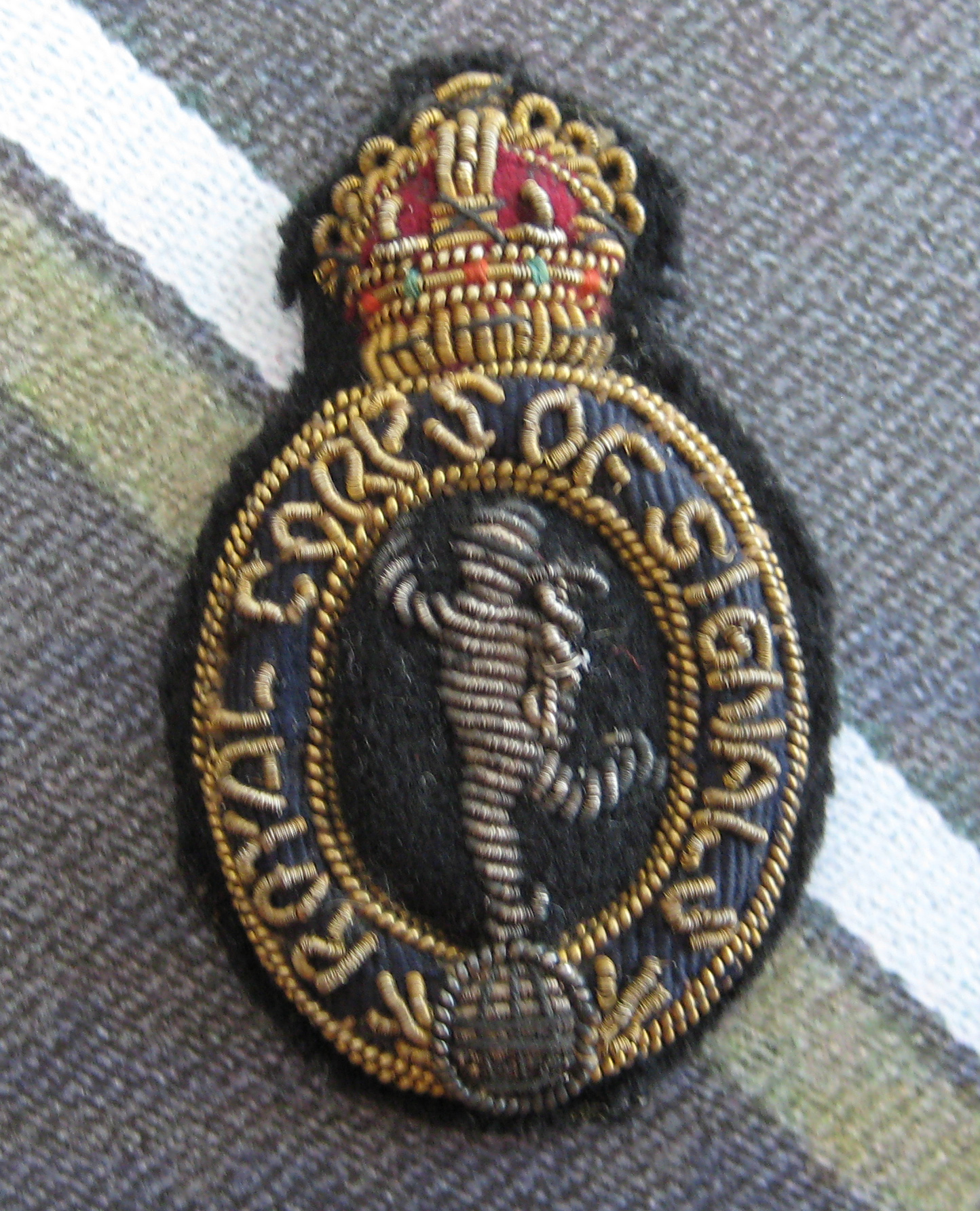 Caps FS (Officer Pattern) have been in use since the 1870's and indeed as a photograph of Officers of the Telegraph Battalion RE at Chevening Camp dated 1891 in the book "The Royal Corps of Signals" by Laurette Burton clearly shows.
It was not until the early 1930's that Officers of the Corps started to wear the unofficial Cap FS (Field Service) in non-parade or barrack dress as an alternative to the Cap SD (Khaki). This form of headdress was not approved by the Corps Committee until 28th May 1937 pending the introduction of a new design. This unbelievably did not happen until Corps Memorandum No. 7 of 1965 as an optional item, which also approved the wearing of the embroidered cap badge.
The above illustration of the unofficial Cap FS badge for Officers is very similar to the embroidered collar badges that can be seen elsewhere on this site. The difference is that this badge is larger and shows Oak Leaves around the globe at the bottom end of the badge. My collar badge illustration does not have these. The embroidered collar badge that appears in Major A.G.Harfield, BEM's book Badges and Embellishments of the Royal Corps of Signals does not have Oak Leaves around the globe either. The cap is made of barathea cloth and the badge would have been made by the individual tailor who made the cap. In this case it was Moss Bros. of London. Also made with Gilt and Silver cap badges.