ROYAL CORPS OF SIGNALS
OTHER RANKS, CLOTH WOVEN CAP BADGE.
1977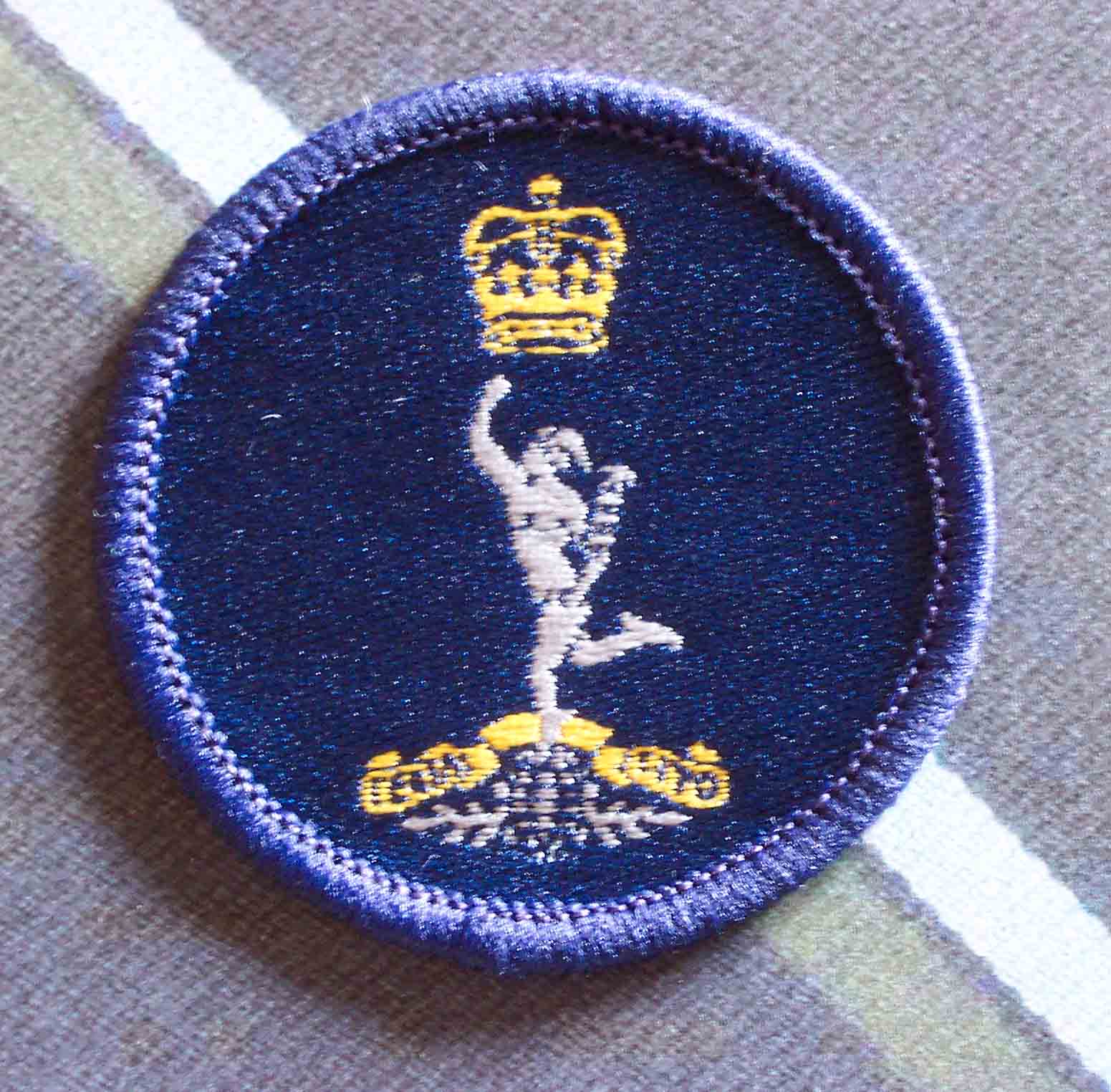 As Officers already have an embroidered Corps cap badge that may be sewn onto their blue beret. Ordnance issued an embroidered cap badge for other ranks serving in the Northern Ireland theatre that could be worn on their issue blue beret.
The metal subdued badges could still be worn but this Corps cap badge in embroidered yellow and silver-grey thread on an oval shaped blue background and sewn onto the blue beret, was produced by Toye, Kenning and Spencer Limited and supplied to the RMA Signal Section at Sandhurst for evaluation. It was submitted to the Royal Artillery Dress committee in 1977 as a sample of what could be made, idea rejected.