ROYAL CORPS OF SIGNALS
COMMANDO BRIGADE SIGNAL SQUADRON.
OFFICER'S PATTERN, BULLION.
1965 - CURRENT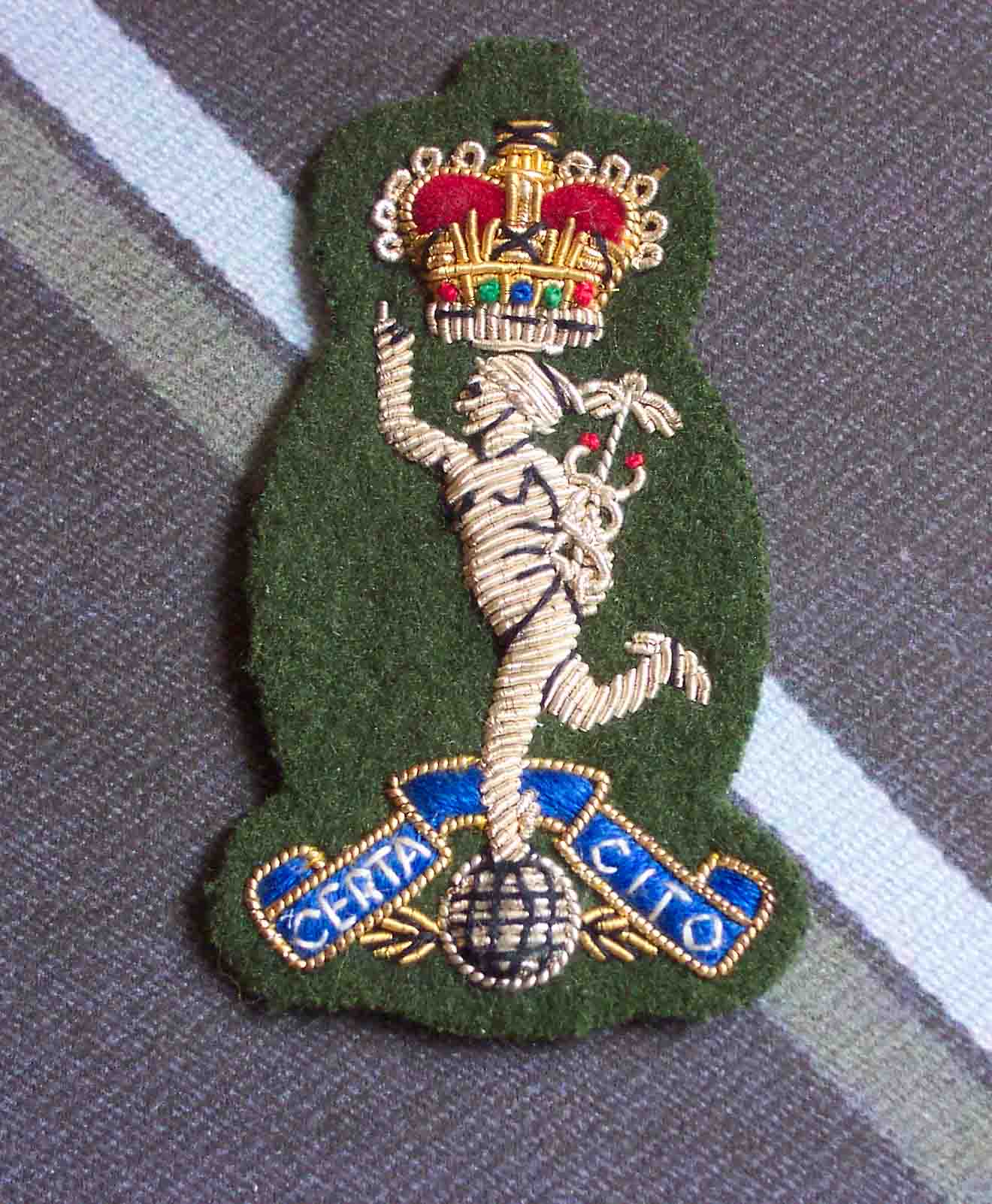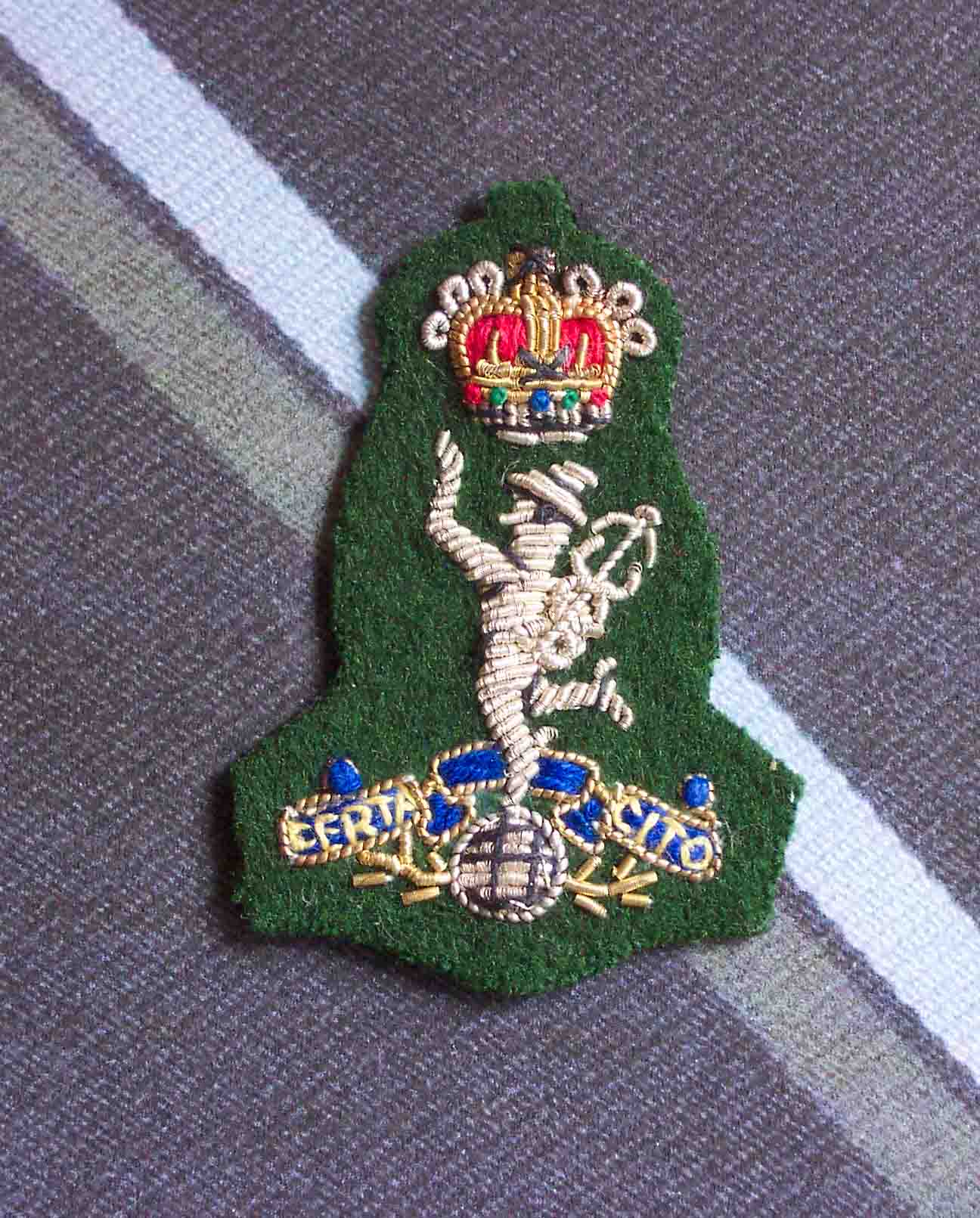 Large Version Small Version
Ever since 1940 Royal Corps of Signals Units have served with the British Army Commandos.
It was impart due to an instrument mechanic of the original SS Brigade Signal Squadron who altered his 1921 pattern cap badge by cutting off the encircled Royal Corps of Signals which then surrounded Mercury and rearranging the hooks so it could be mounted in the new Commando green beret then being issued, that the new 1946 design Corps badge partly came about. This unofficial badge was approved by the Officer Commanding and adopted by every member of Commando Signals. It was worn in this manner throughout the Second World War.
Since 1971, the Commando Brigade Signal Squadron has been based in Plymouth. All Royal Signals personnel are permitted to wear the Commando green beret. Officers of the Squadron wear a bullion 'Jimmy' on a Commando green background as illustrated above.