ROYAL CORPS OF SIGNALS
32 (SCOTTISH) SIGNAL REGIMENT (V)
CORPS PIPE MAJOR'S EMBELLISHMENTS
AS WORN FROM 2006 TO 2008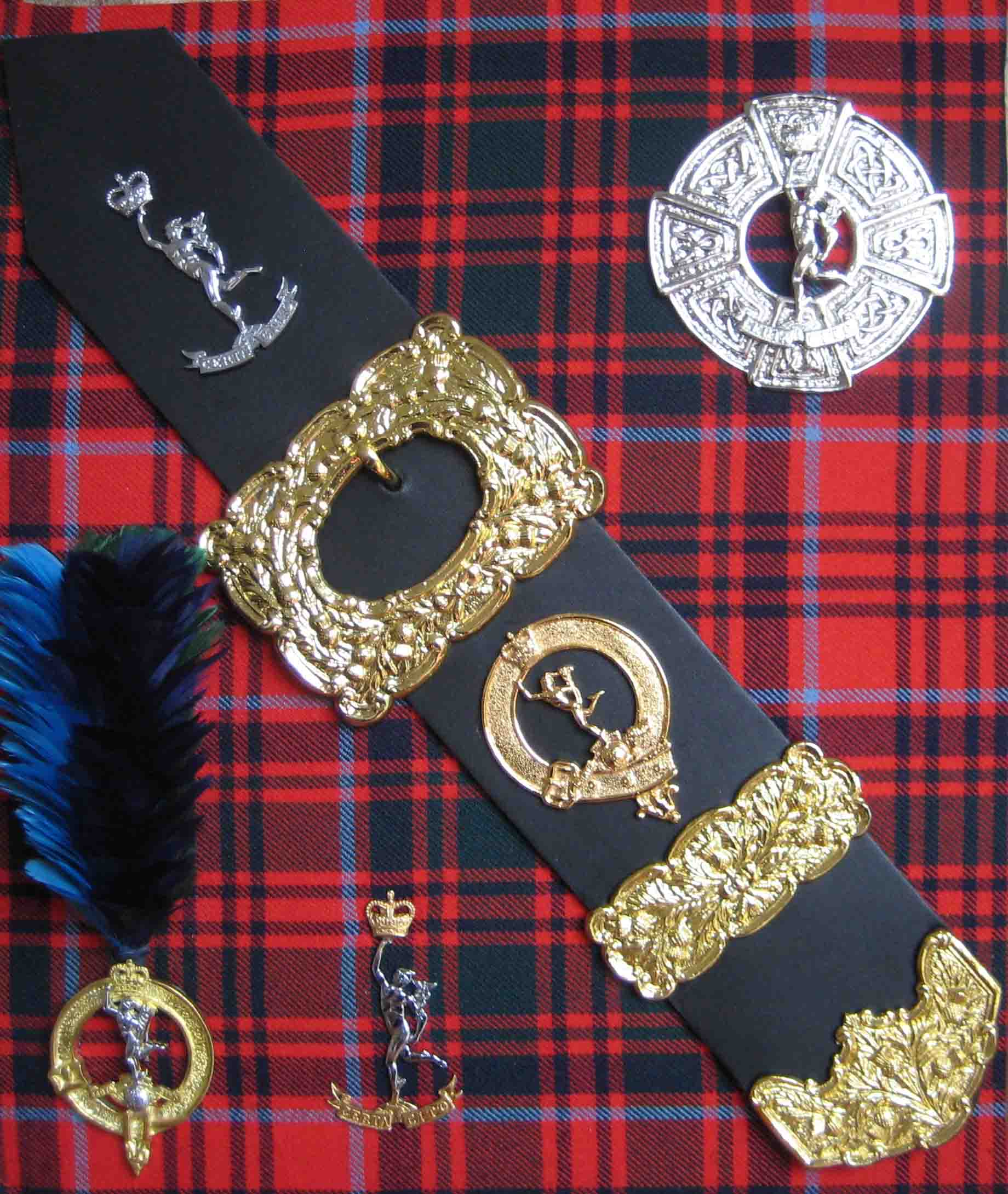 The above illustration depicts a set of embellishments (Down sized for presentation purposes) as worn by Corps Pipe Major John Taylor between 2006 and February 2008 when he left the Royal Signals to become Pipe Major of 19 Regiment, Royal Artillery. (The Highland Gunners).
Between 2006 and 2008 the Corps of Pipes and Drums wore the Corps coloured Hackle in recognition of the Regiments association with 40th (Ulster) Signals Regiment (V). It reverted back to the nine inch cock feathers in Jan 2008.
In the above illustration some items were not actually approved by the Corps Dress Committee. However, Pipe Major Taylor was a little extrovert and chose to wear a gold buckled cross belt with a gold buckled garter badge. All other Pipers wore silver accoutrements. He also wore an Unofficial Plaid Brooch as can quite clearly be seen and a Gilt Glengarry badge. The other item in the display is a gold and silver Kilt Pin.
The Corps Pipe Major after John Taylor from March 2008 until April 2009 was WO1 (Foreman of Signals (Information Systems) later (Captain) Billy Wardrope. From April 2009 to current day the Corps Pipe Major is WO2 (PM) Jimmy Scott.