THE CORPS OF PIPES AND DRUMS
OF
THE ROYAL CORPS OF SIGNALS
PIPER'S BALDRIC BELT EMBELLISHMENTS
CURRENT ISSUE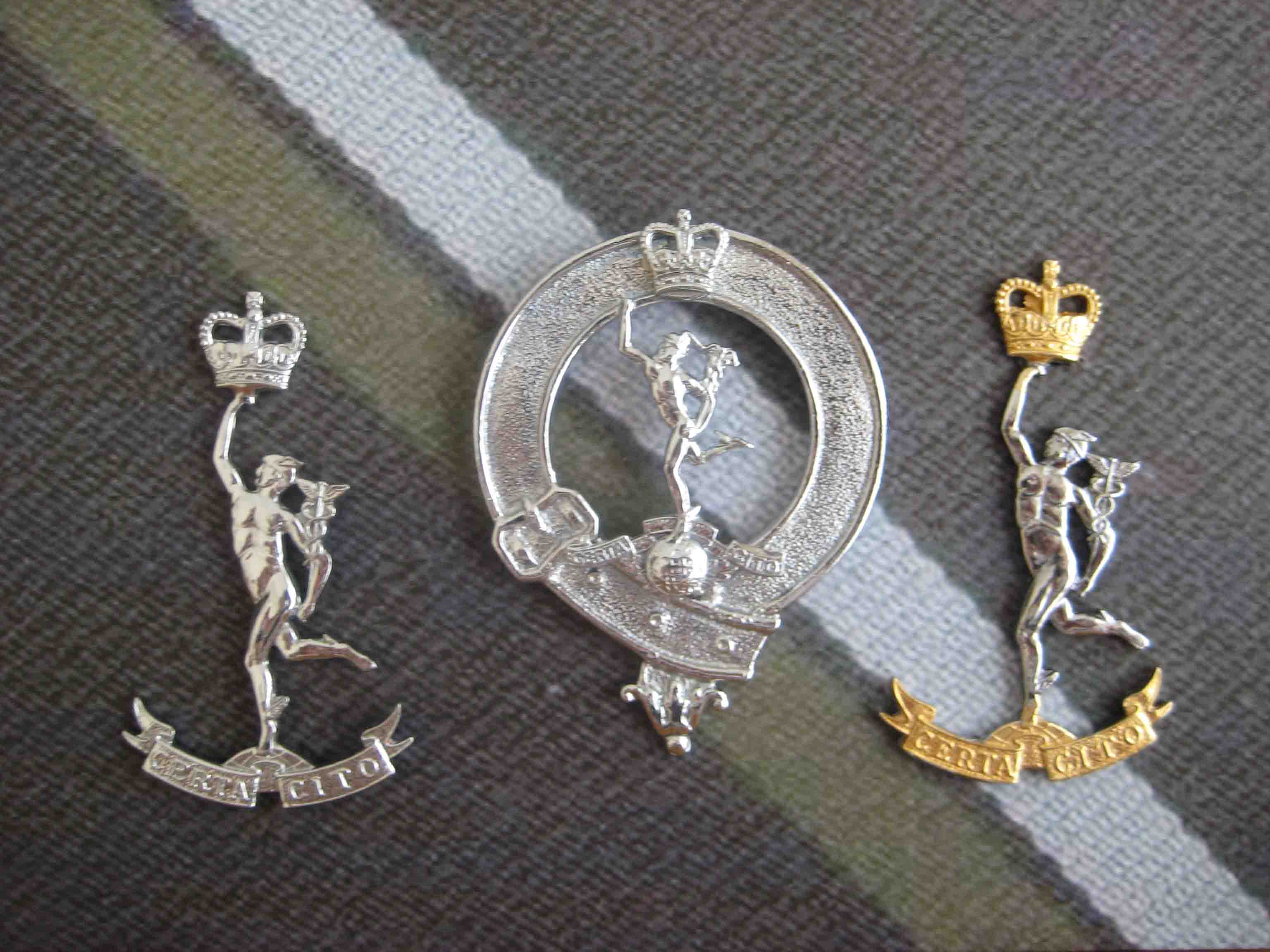 The terminology of Pipers Baldric Belt Embellishments which appertains to the above illustration is not quite correct.
The first badge depicted on the left hand side is a Chrome two and a half inch "Jimmy" which is worn on the Baldric Belt above the buckle.
The second badge is a Chrome buckled garter badge that is worn below the buckle of the Baldric Belt.
The third badge which again is a two and a half inch "Jimmy" this time bi-coloured, is in fact a Kilt Pin which is used to hold the fold of the kilt together at the right hand bottom of the kilt.
This can clearly be seen in the photograph below of Corps Pipe Major Jimmy Scott taken in 2009 at The Basle Military Tattoo.