THE BAND OF THE
ROYAL CORPS OF SIGNALS
DRUM MAJOR BULLION
APPOINTMENT BADGE
CURRENT ISSUE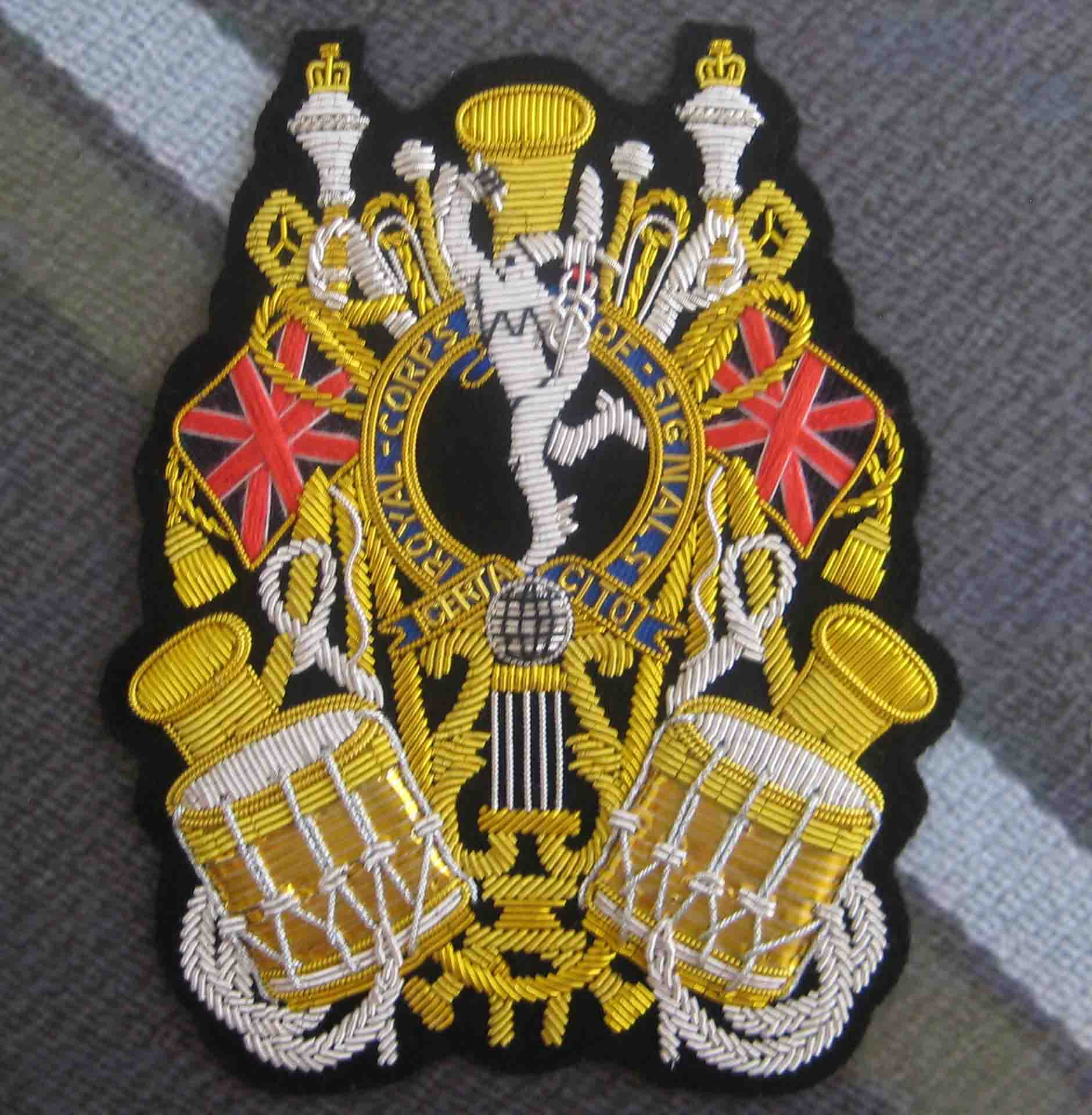 The above illustration is that worn by the Drum Major of the Band of the Royal Corps of Signals.
This bullion badge is worn on the right sleeve of his red tunic above the four chevrons and denotes his appointment as Drum Major of the Corps Band.
Although the picture below is not as clear as I would have wished, the badge can clearly be seen on the Drum Major's right sleeve whilst marching at the head of the band.