ROYAL CORPS OF SIGNALS
(NORTHERN) BAND
BULLION EMBELLISHMENT
2009 VERSION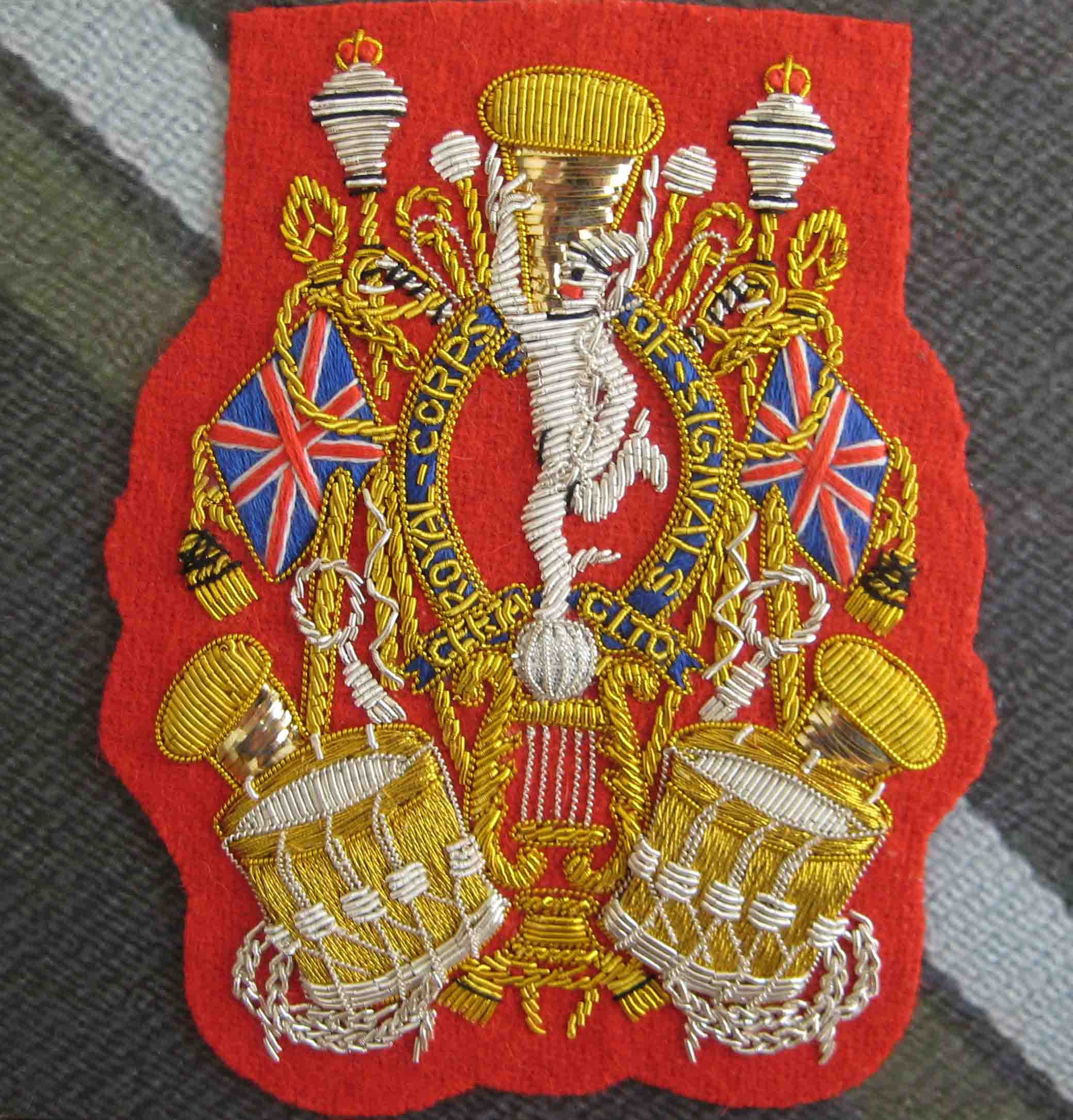 The Royal Corps of Signals (Northern) Band's history goes back to 1952 when the CO received a letter from the Durham Territorial Association stating that it was prepared to authorise an additional band for T.A. Units in the area.
The band was originally formed as a brass band due to the ease of recruitment in it's northern area of operation. In April 1999 the band was disbanded and was only kept alive as an "unofficial" band. In 2006 it was recognised that the band was indeed an asset to the T.A. and on the 1st July 2008 it received it's "official" status back as part of 34th (Northern) Signal Regiment (V). Due to the T.A. restructuring in 2009 the band now comes under the control of 32 Signal Regiment (V) and is still based in Darlington.
The above illustration is of the 2009 design embellishment on a red felt backing very similar to the version used by the Drum Major of the Royal Corps of Signals Band. Below is the embroidered version of the badge which is currently displayed on the sleeve of the bands latest record.
"THE PATH OF PEACE"