ROYAL CORPS OF SIGNALS
EGYPTIAN STRUCK
OSD BRONZE & OR's ALL BRASS
1922 – 1946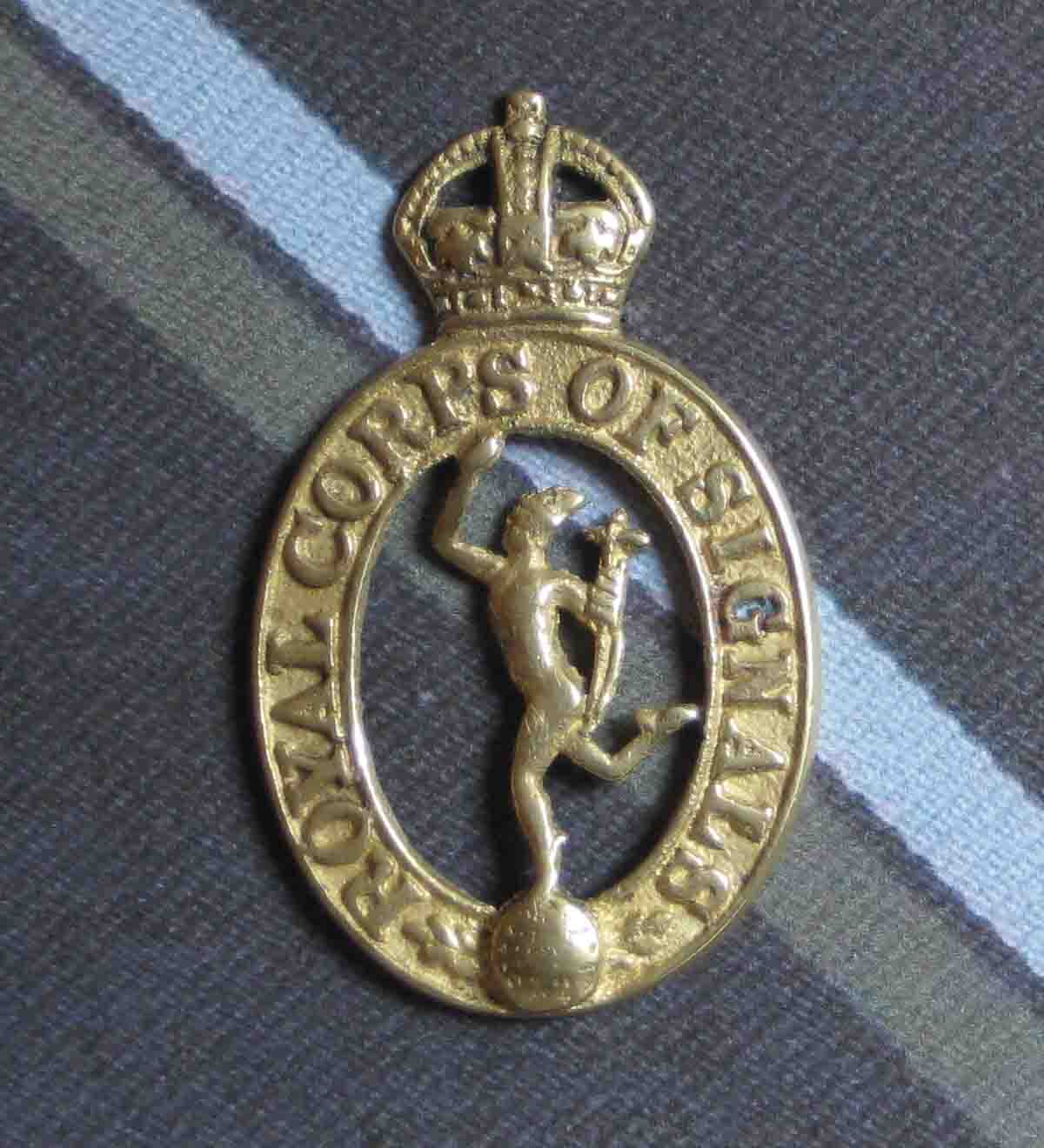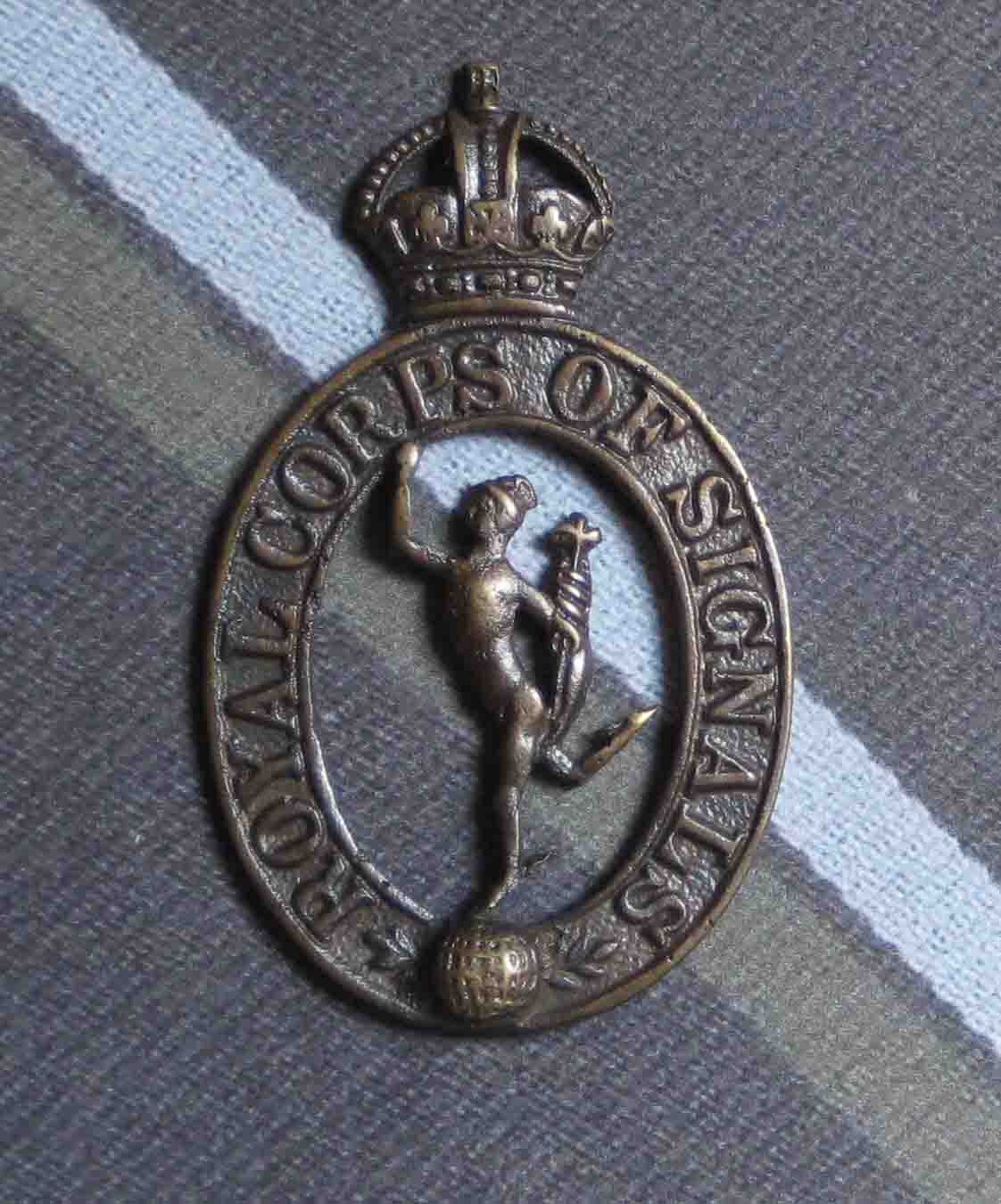 With the occupation of 1882, Egypt became part of the British Empire but never officially a colony. At the time the British Government declared its intention to withdraw its troops as soon as possible.
Although on the 28th June 1922 Britain unilaterally declared Egypt independent, the British withdrawal did not come until 18th June 1956.
As with the sub continent of India, who struck badges for the British from time to time especially during the depression. Egypt also struck badges for the British for the same reason. To the best of my knowledge these were the only two places that ever struck all brass badges.
The above two illustrations are locally struck badges purchased in Cairo in 1969. The slider on the reverse of both badges are very slim and unmarked, and the wings on Mercury's feet are very sharp and defined especially on the Bronze badge, this is constant with badges struck in Egypt. The quality in the badges struck in India compared to these struck in Egypt is quite marked as can be seen from Indian struck badges elsewhere on this site.