THE CORPS OF PIPES AND DRUMS
OF
THE ROYAL CORPS OF SIGNALS
GLENGARRY BADGE & HACKLE
2006 - 2009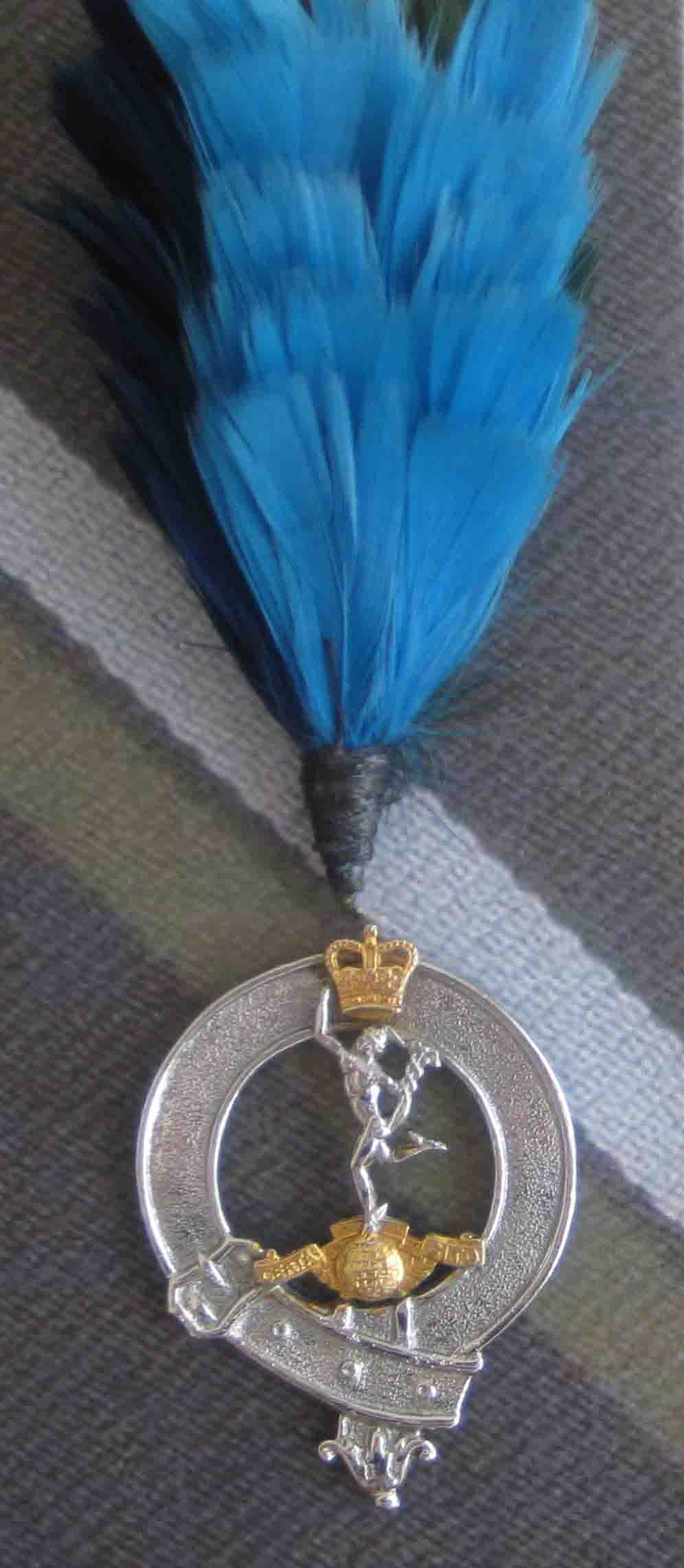 The Corps of Pipes and Drums of the Royal Corps of Signals up until early 2009 were predominantly made up of members of 32 (Scottish) Signal Regiment (V) and as such they wore the Scottish Saltier (St Andrews Cross) when wearing the Glengarry but only when serving with the Regiment.
In 2006 a dress change came about with the removal of the Cock Feathers which were replaced with the three Signals coloured Hackle when in full ceremonial dress. This Hackle is worn on the Glengarry without the Grant Tartan square but on a black silk background. The Grant Tartan is now only worn by Scottish based units.
SSgt (PM) John Taylor of 32 (Scottish) Signal Regiment (V) can quite clearly be seen wearing the badge with the Hackle on the occasion of the Sovereigns Parade at RMA Sandhurst on the 12th April 2006 in the picture below.
Due to restructuring of the TA in 2009, 32 Signal Regiment (V) lost the prefix (Scottish) at this time as units from outside Scotland came under their command.