ROYAL CORPS OF SIGNALS
51st (HIGHLAND) SIGNAL REGIMENT
CORPS OF PIPES AND DRUMS
GLENGARRY BADGE
1920 - 1967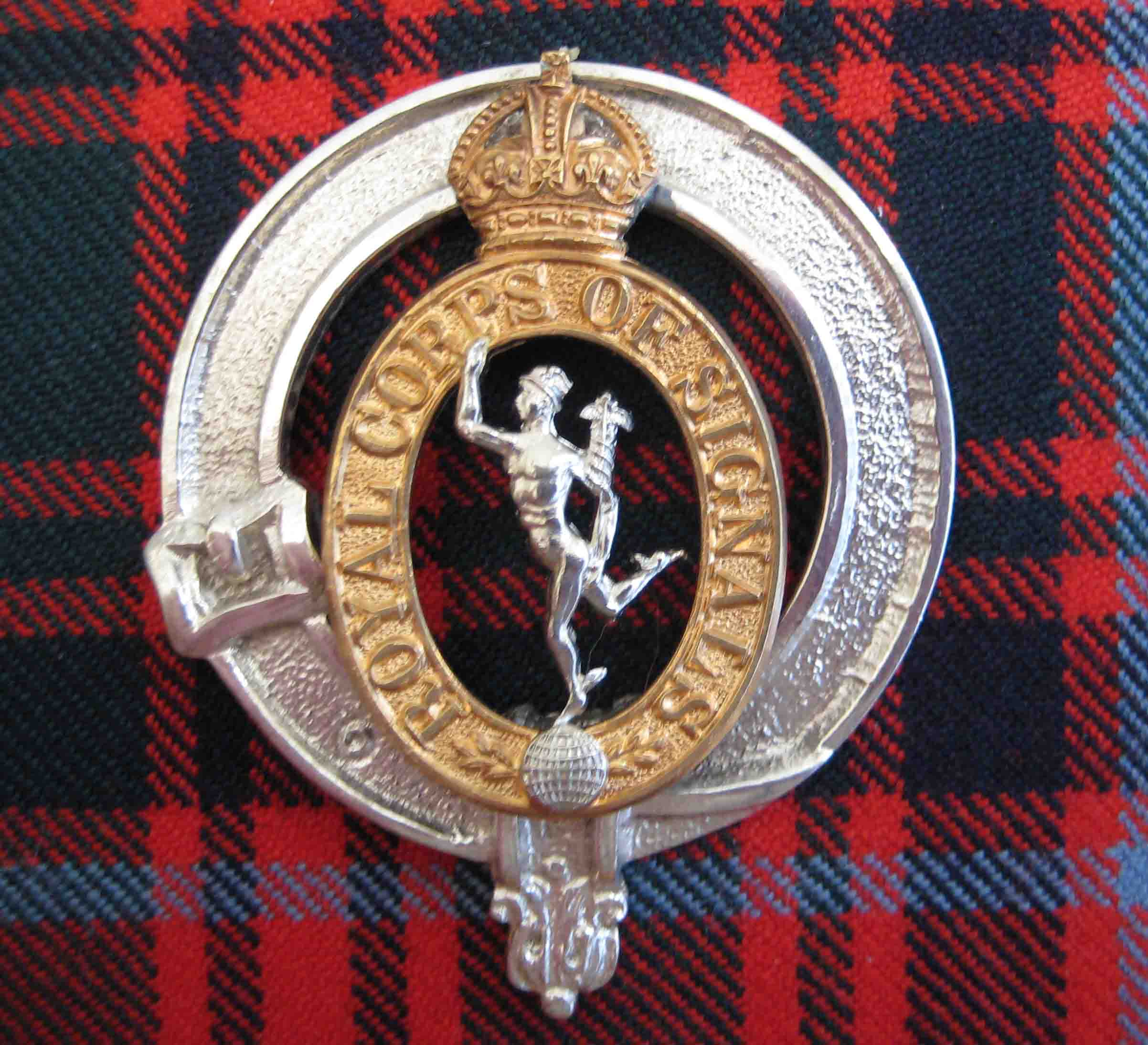 Although the name of 51st Highland Division Signals started in it's own right as a Corps of Signals unit in 1920. The Division was lost at St Valery, France in June 1940. It was reformed in August 1940 when its duplicate unit 9th (Scottish) Divisional Signals assumed the number 51st.
After an amalgamation with 52nd Infantry Division Signal Regiment as one of the two Scottish Divisions of the newly reformed Territorial Army in 1947, which lasted until 1948 when 52nd (Lowland) Infantry Division Signal Regiment was formed and 51st (Highland) Division Signal Regiment came into being.
51st (Highland) Division Signals remained at Regimental strength until 1967 when it was down sized to a Signal Squadron as part of 32 (Scottish) Signal Regiment (V).
The above Glengarry badge consisting of a buckled garter in white metal and the 1921 pattern Royal Corps of Signals cap badge, was I am advised, still being used by the Regiment's Corps of Pipes and Drums up until 1954 even though the design of the cap badge had changed in 1946.