ROYAL CORPS OF SIGNALS
OTHER RANKS PATTERN,
GILDING METAL AND WHITE METAL.
1921 – 1946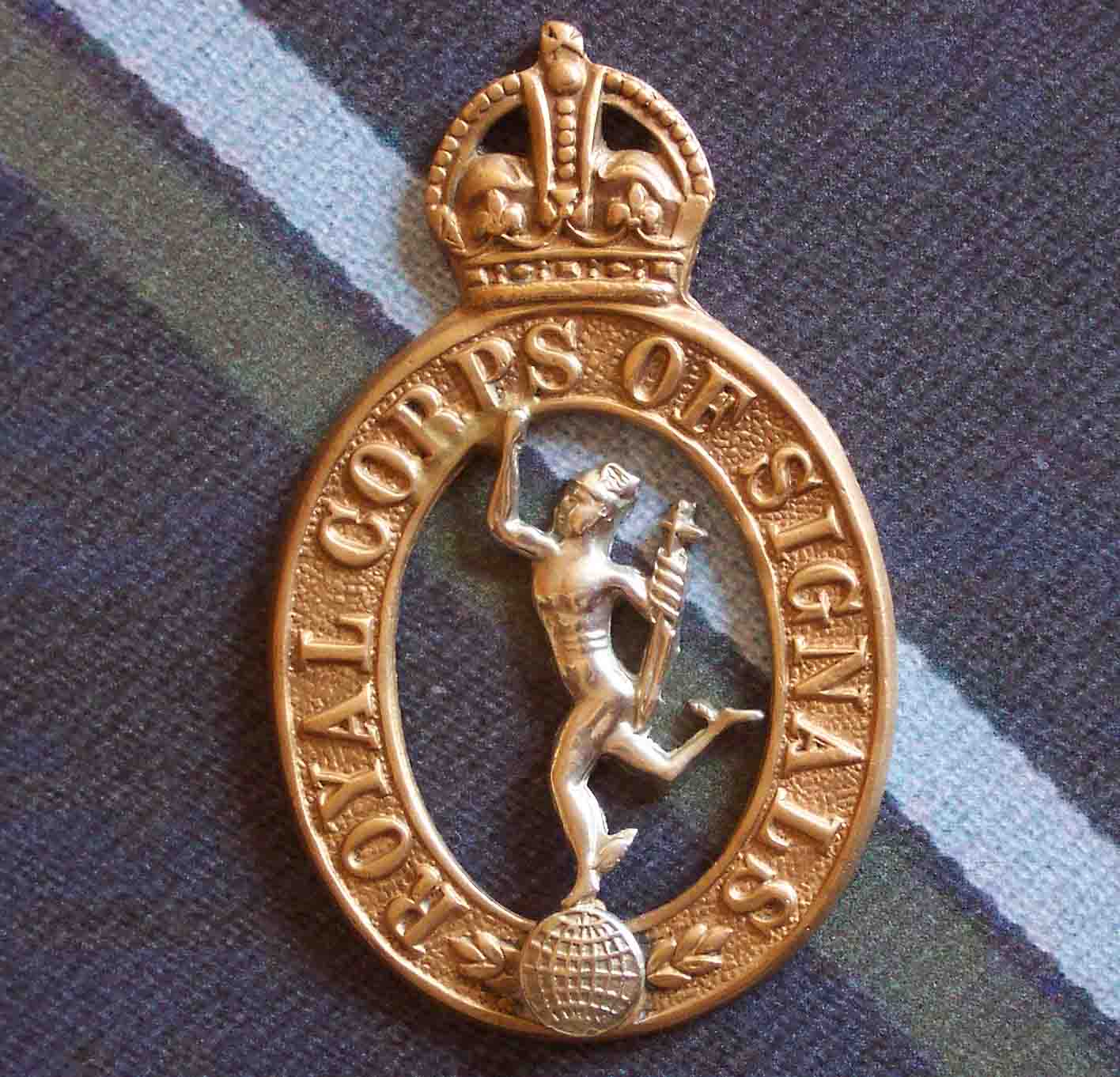 This was the original other ranks cap badge sealed 24th March 1921. Made of Gilding Metal outside and White Metal inner.Worn with Caps SD (Stiff), Caps FS (fore and aft), Caps General Service khaki, beret khaki.
The origin of 'Jimmy' is well defined. However, his accoutrements are not so well known. His headdress is the PETASUS or felt hat worn by travellers, in his hand the CADEUCEUS, or HERALD's staff. The staff was the symbol of a message and was wound with white ribbons signifying peace: the intertwined serpents are a later interpretation. The staff conferred immunity and the bearer of the message was raised. He is complimented by his golden sandals, which are winged, and denotes swiftness.
Mercury, it is known, came into the Corps because his statuette was carried on the staff of the drum-major of the Telegraph Battalion of the Royal Engineers. Why the name "Jimmy" well there are many stories any one of which could be true.