ROYAL CORPS OF SIGNALS.
OTHER RANKS, GILDING METAL AND WHITE METAL.
1946 – 1954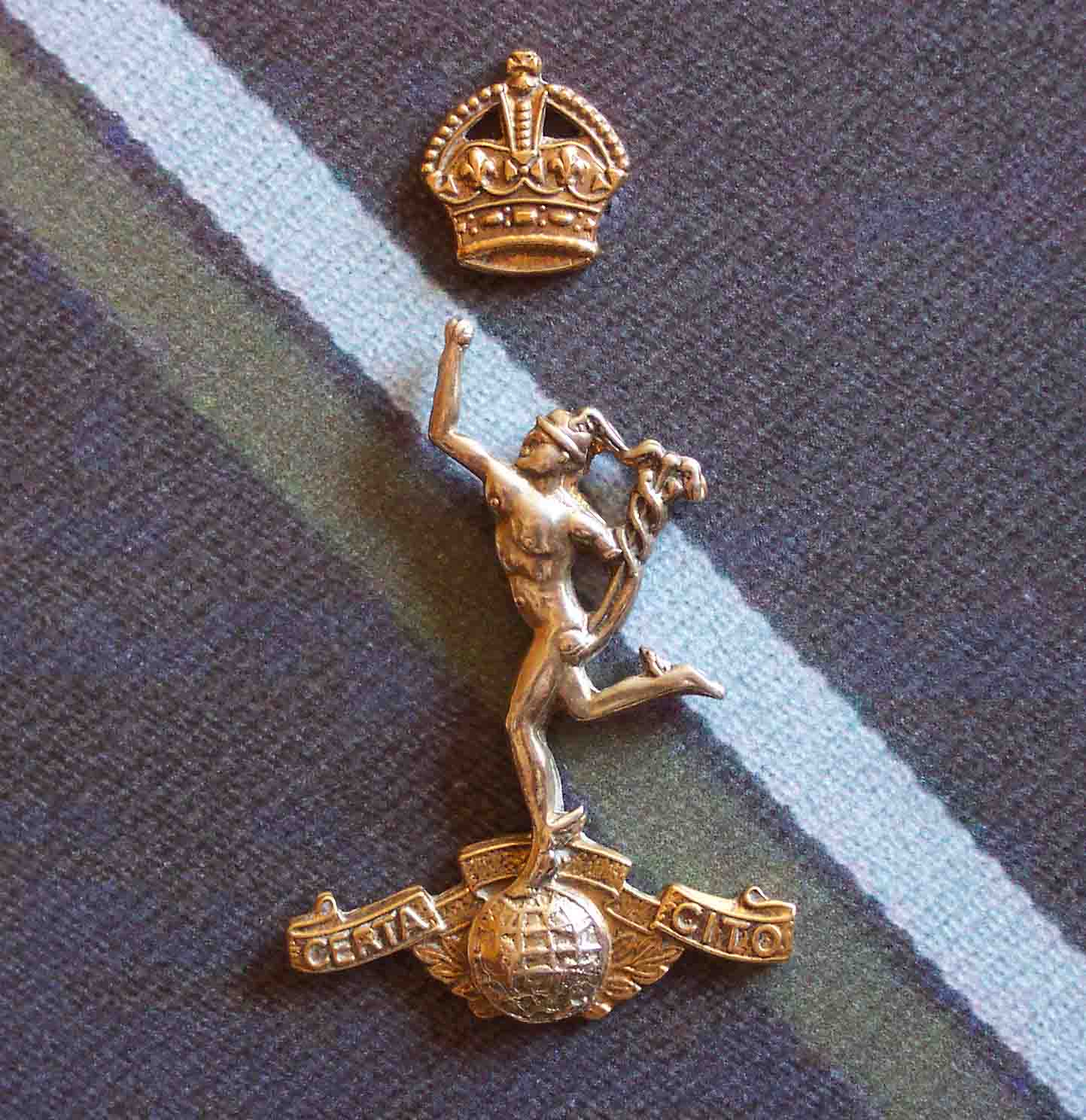 The Corps changed the design of its badge in 1946. The official heraldic description of the revised badge being:-
----'The figure of Mercury holding a Caduceus in the left hand, the right hand aloft poised with the left foot on a globe all silver, above the globe a scroll inscribed 'Certa Cito' (Swift and Sure) and below on each side six laurel leaves all gold, the whole ensigned with the Tudor Crown in gold'. ----
The sealed pattern for this cap badge is dated 12th August 1946 and is now held in the Corps Museum.
Badges approved under this pattern are:-
Officers pattern, in Gilt and Silver Plate and worn with Forage Cap, blue, and SD cap, officers pattern.
Other ranks pattern (Pictured above), in Gilding Metal and White Metal.