ROYAL CORPS OF SIGNALS
OFFICER'S PATTERN, BRONZE.
1921 - 1946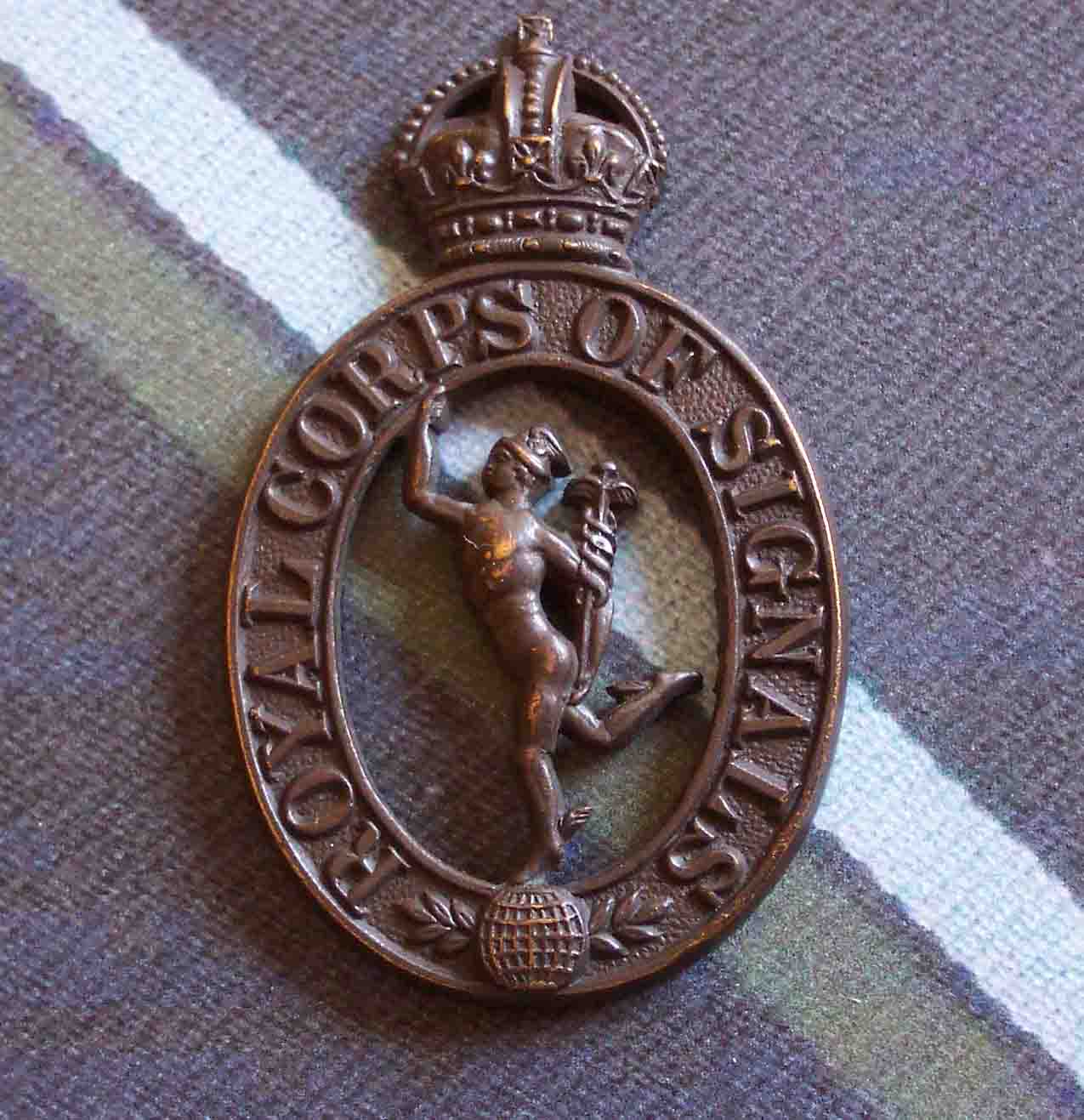 This was the original design under sealed pattern 24th March 1921 made of Bronze for Officers and worn with SD (Service Dress) Cap.The official heraldic description of the first Corps Cap Badge was as follows:-
"On the base of an oval band inscribed 'ROYAL CORPS OF SIGNALS' a globe, thereon a figure of 'Mercury', the whole ensigned with the Imperial Crown."
The Crown of this period was the Imperial Tudor Crown. More commonly known as the 'King's Crown'. This badge was also worn in a smaller version as collar badges on Officer's Service Dress as can be seen below.