ROYAL CORPS OF SIGNALS
OFFICERS FULL DRESS

EMBROIDERED COLLAR BADGES

1946 - CURRENT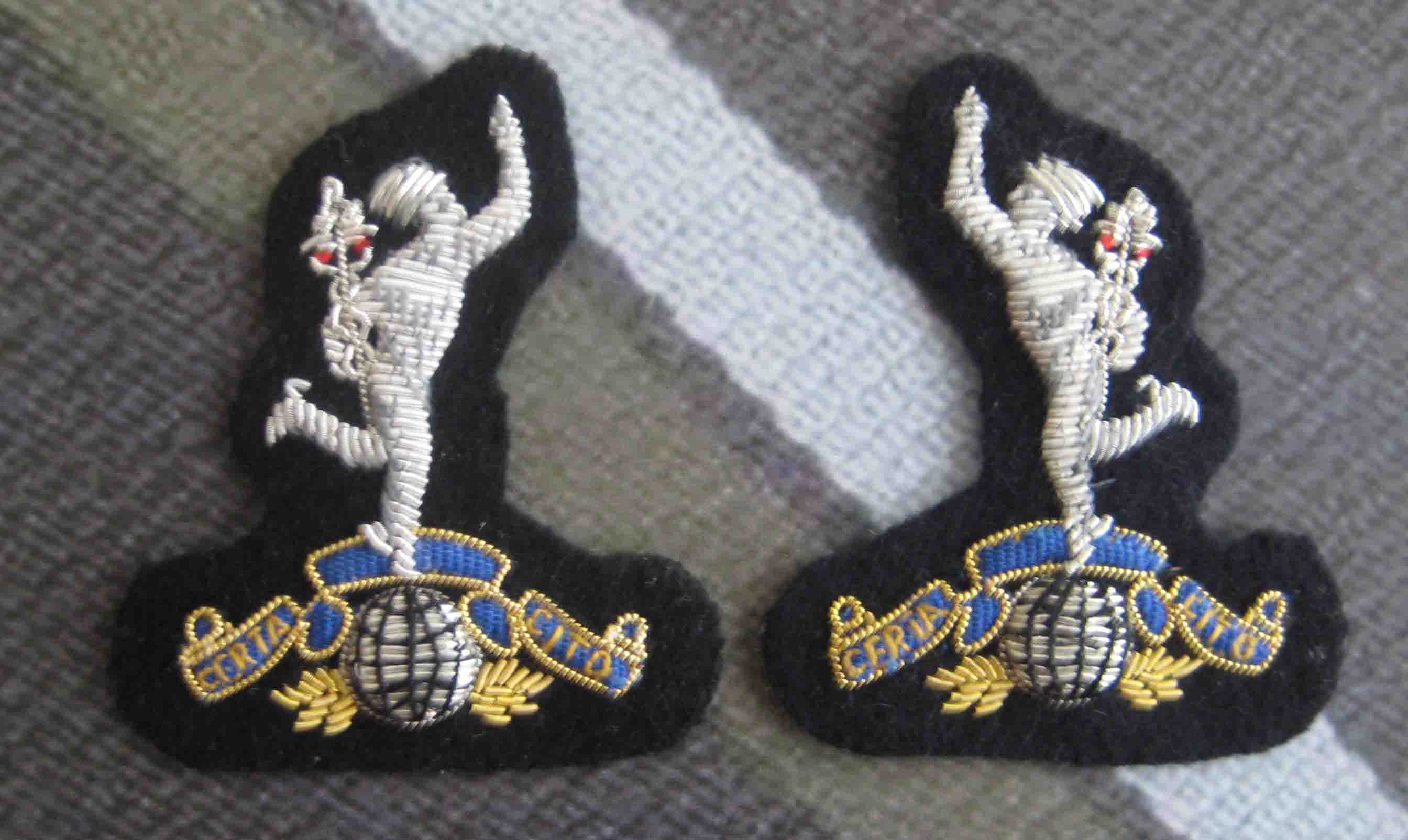 The above illustration shows a pair of Royal Signals Officer's Full Dress collar badges made by Hand & Lock of London who have been providing military hand embroidery since 1767.
This pair of badges is worn on the upturned collar of the Full Dress 1881 pattern red tunic which was originally designed for Royal Engineers Officers. This form of dress was withdrawn from general issue in 1914, well before the Royal Corps of Signals existed.
It was not until 11th June 1930 that the Corps Dress Committee gave authorisation for this form of dress for officers to be worn again, and then, it was only the Corps Band that wore it. This indeed ceased again in 1939 with the outbreak of the second world war.
After the war the Corps Band once again adopted the Full Dress uniform
along with the then current design of badge. This badge changed in 1946 to the current design and as their was no monarch's crown to change it has remained the same ever since.