ROYAL CORPS OF SIGNALS
OFFICER'S FULL DRESS
HAND EMBROIDERED COLLAR BADGES
1930 - 1939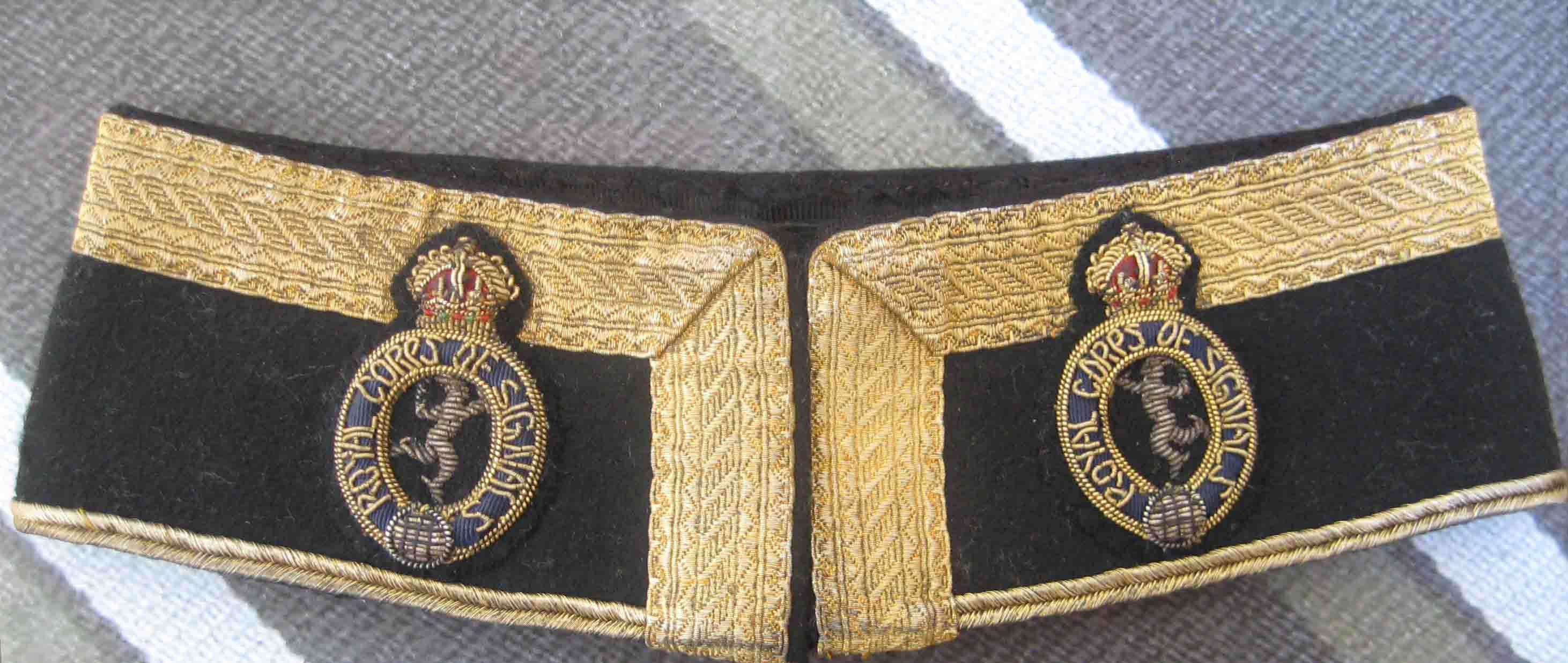 The authorisation by the Corps Dress Committee of a Full Dress uniform for officers happened on 11th June 1930 and this made it necessary for hand embroidered collar badges to be introduced. The manufacture of these badges was undertaken by the bespoke tailor who made the uniform.
The above illustration was manufactured for Captain F.B. Morgan on the 21st February 1935 by Hobson Bros Ltd., 24 Cork Street, London W.1. In this particular set of hand embroidered collar badges, for some unknown reason, the Caduceus inside the circlet seems to have been omitted.
The wearing of this dress lasted from 1930 until 1939 when the second world war broke out and the wearing of full dress by officers was suspended.