ROYAL CORPS OF SIGNALS
OFFICER'S PATTERN - GILT AND SILVER PLATE
1946 - 1954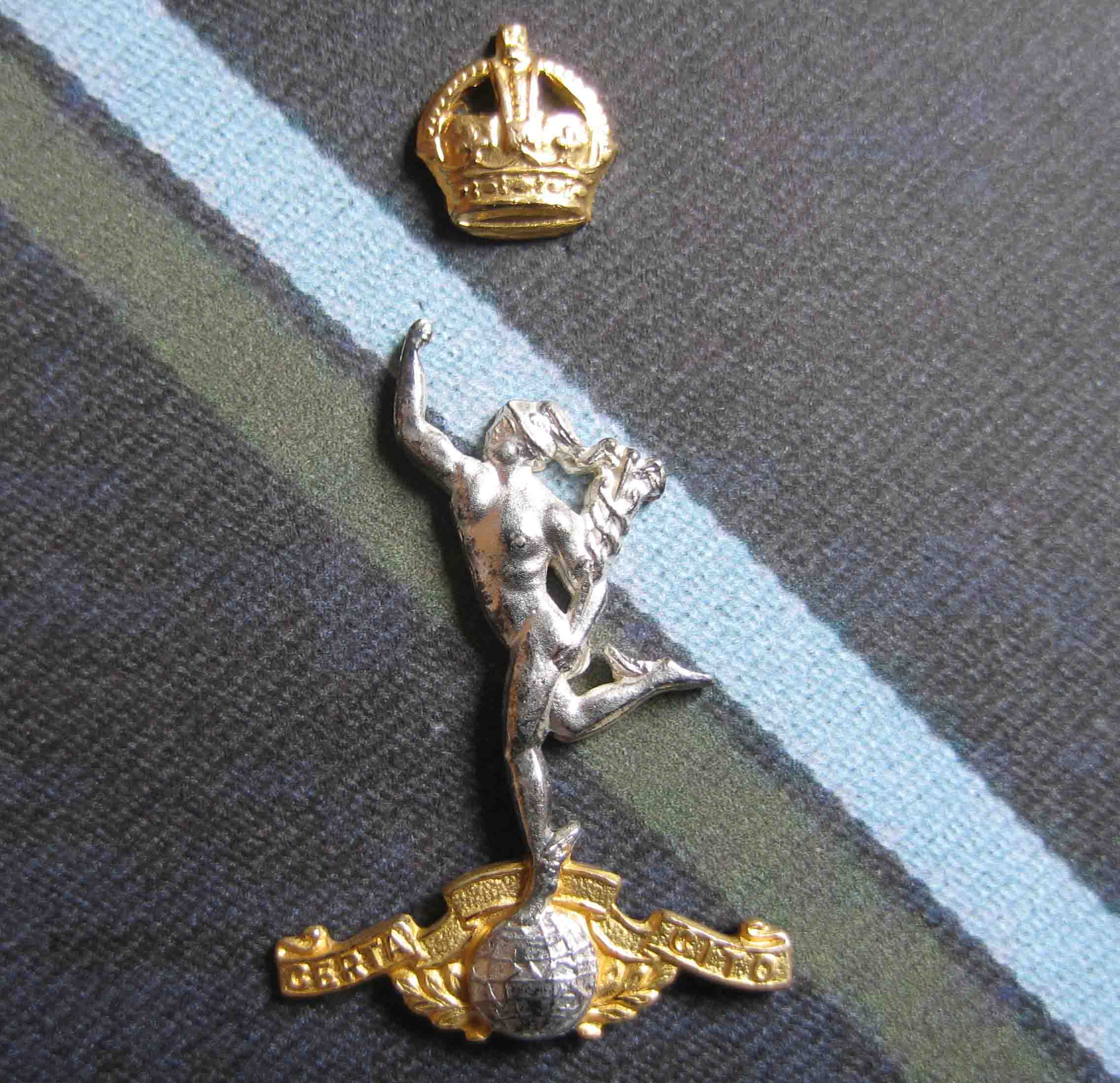 The above illustration is of the revised 1946 design Officer's Pattern Gilt and Silver Plate cap badge which under dress regulations was to be worn with Cap Forage, blue and S.D. cap. Officer's.
On the reverse side of this particular badge there is the makers name, J.R. Gaunt of London, as well as an embossed letter 'P' which indicates that the 'Jimmy' on the badge is made of Silver Plate. If there had been an embossed letter 'S' it would have indicated that 'Jimmy' was made of Silver.
I obtained this particular badge when it was still attached to an Officer's Forage Cap, blue. It was owned by Lt. J.A.C. Webber and purchased from Flights of London, Camberley, Farnborough and Aldershot, a Company which I am fairly sure no longer exists.