ROYAL CORPS OF SIGNALS
32 SIGNAL REGIMENT (VOLUNTEERS)
OFFICER'S PATTERN GILT AND SILVER
GLENGARRY & TAM O' SHANTER BADGE
CIRCA 1988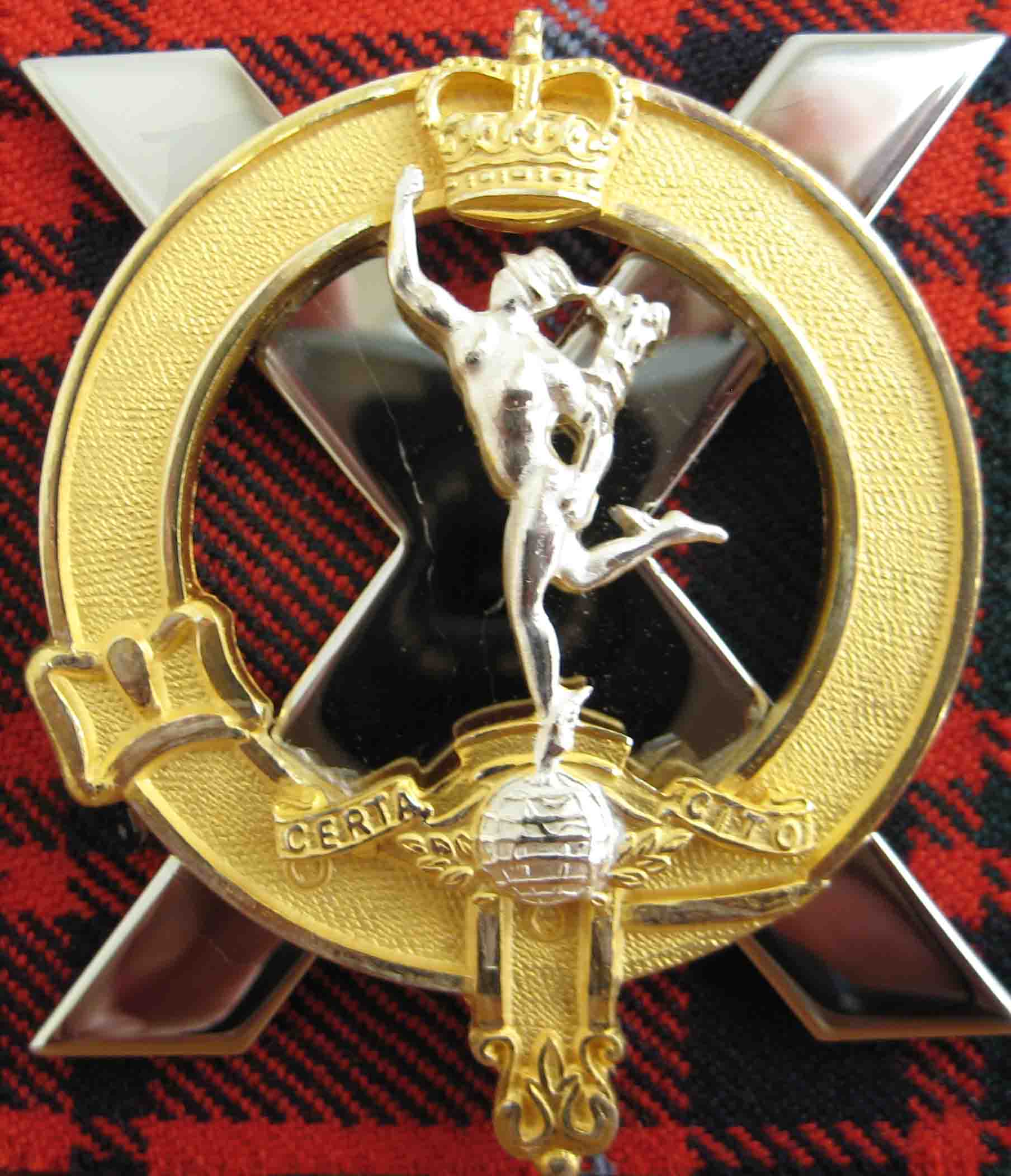 The above illustration is that of an Officer's Pattern Gilt and Silver buckled garter badge with "Jimmy" in the centre which sits on a Saltire (St Andrews Cross) at the rear. It is worn by Officers of the Regiment when wearing the Glengarry cap or Tam O'Shanter cap. This badge is mounted on a two inch square of Grant Tartan on both types of headdress as depicted below.
These badges are commissioned by the Regiment and differ slightly in make up from time to time. This version is estimated to be 2008. The Saltier only appeared on this badge from approximately 1988 as before this time the badge only consisted of the buckled garter and the Jimmy in the middle.
When the Regiment was formed in 1967 under the re-organisation of the TA into the TAVR the Regiment was originally called 32 (Scottish) Signal Regiment (Volunteers) and consisted of five Squadrons until a sixth Squadron was added in 1969. The Regiment lost the suffix (Scottish) in the 2009 restructuring of the TA and reverted to the current name of 32 Signal Regiment (V). This was partly caused by some of the Squadrons that came under the Regiments control no longer being based in Scotland.