ROYAL CORPS OF SIGNALS
OFFICER'S UNOFFICIAL PATTERN - BULLION
CIRCA - 1946 TO 1965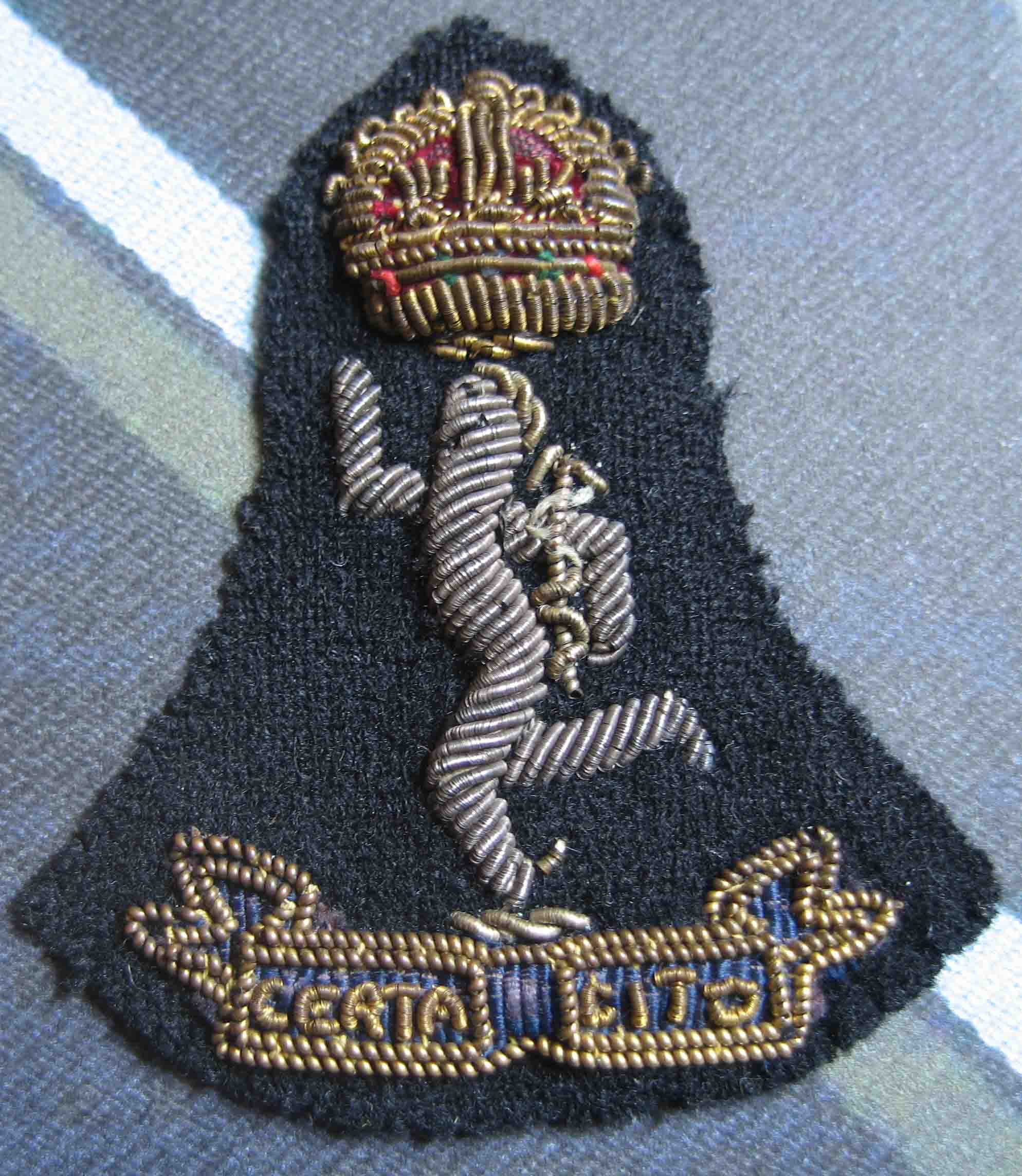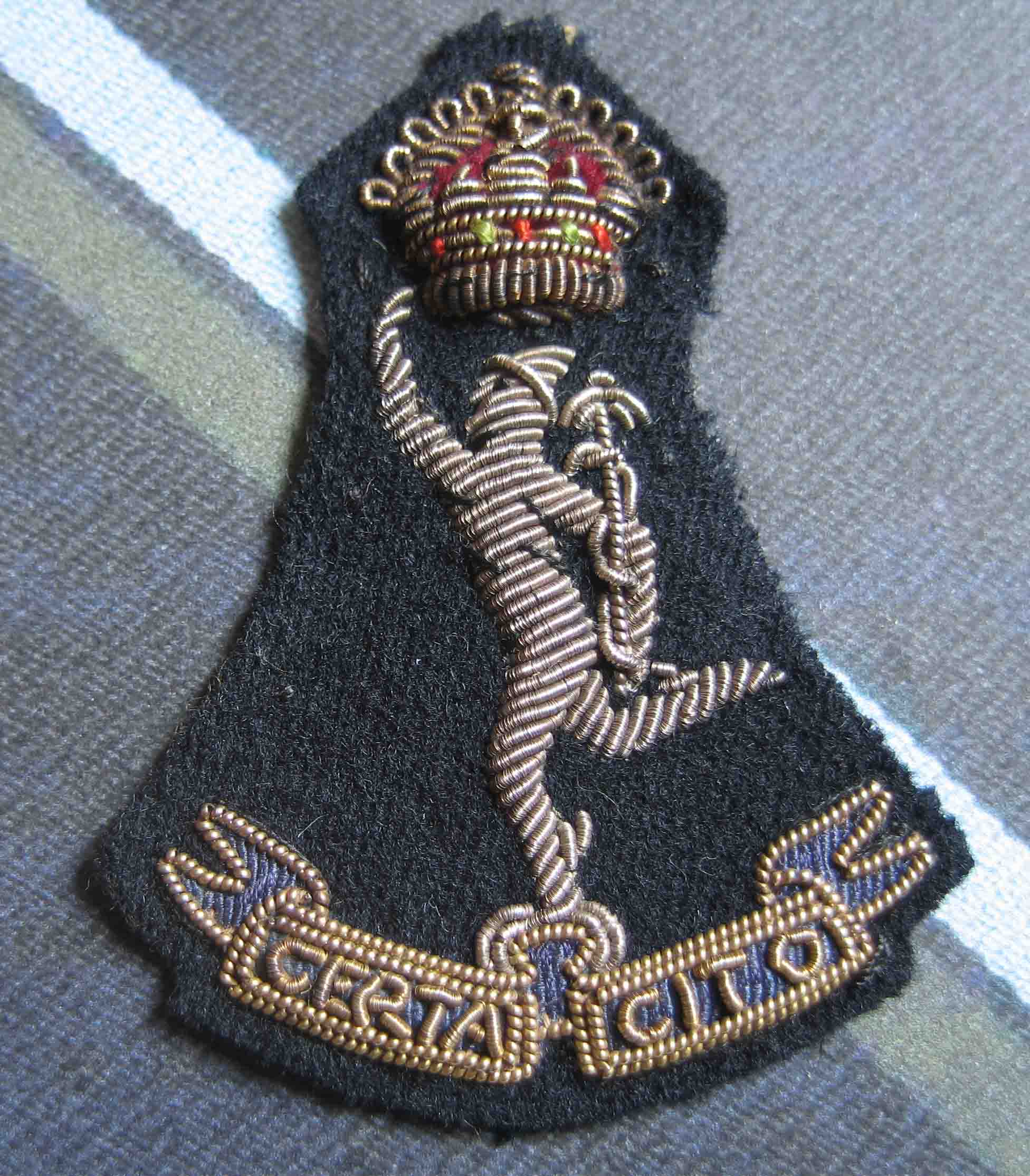 Although the first unofficial Officer's Field Service Cap was worn in the early 1930's this headdress was not approved by the Corps Committee until 28th May 1937 pending the introduction of a new design. The approval for the wearing of an optional item of dress for the Cap FS (Officer's Pattern) came in Corps Memorandum No 7 of 1965 and this also approved the wearing of an embroidered cap badge.
Prior to 1965 unofficial embroidered bullion badges were used which were made by the individual cap manufacturer or purchased by individual officers while serving in different theatres of the world.
I have been most fortunate to obtained the two bullion badges illustrated above from a private collection Both versions are unofficial and are unique in that neither of them shows a globe of any kind for 'Jimmy' to stand on and there are no oak leaves as required under the 1965 dress regulation..
I still have the both caps, One was made by Messrs. Moss Bros. of Covent Garden and the other was made by David Lewis of London.