ROYAL CORPS OF SIGNALS
OFFICER'S UNOFFICIAL PATTERN - BULLION
PRE - 1954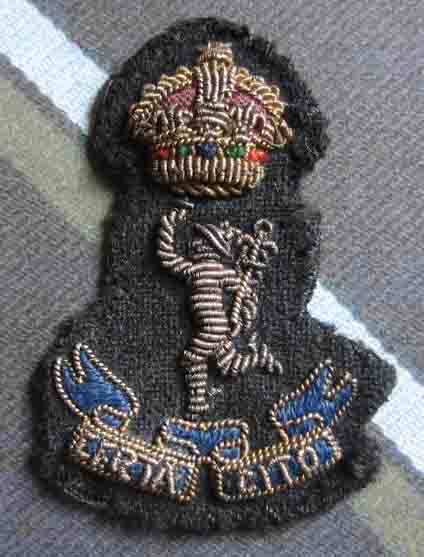 The above example of an Officer's Unofficial Pattern Bullion Field Service Cap Badge is very rare indeed. It is one of the very early Kings Crown versions of the badge depicting the new 1946 Version of the Royal Corps of Signals Cap Badge.
Quite clearly this unofficial badge does not show a Globe of any kind or Oak Leaves underneath the scroll which was required under the Corps Memorandum No.7 of 1965 Cap FS (Officer's Pattern) dress regulations.
I am delighted to have this particular badge in my collection, as it is identical to Figure 52 in Major A.G. Harfield BEM's book HEADDRESS AND EMBELLISHMENTS OF THE ROYAL CORPS OF SIGNALS.
A rare find indeed.