ROYAL CORPS OF SIGNALS.
OFFICER'S PATTERN, BULLION.
1965 - 2008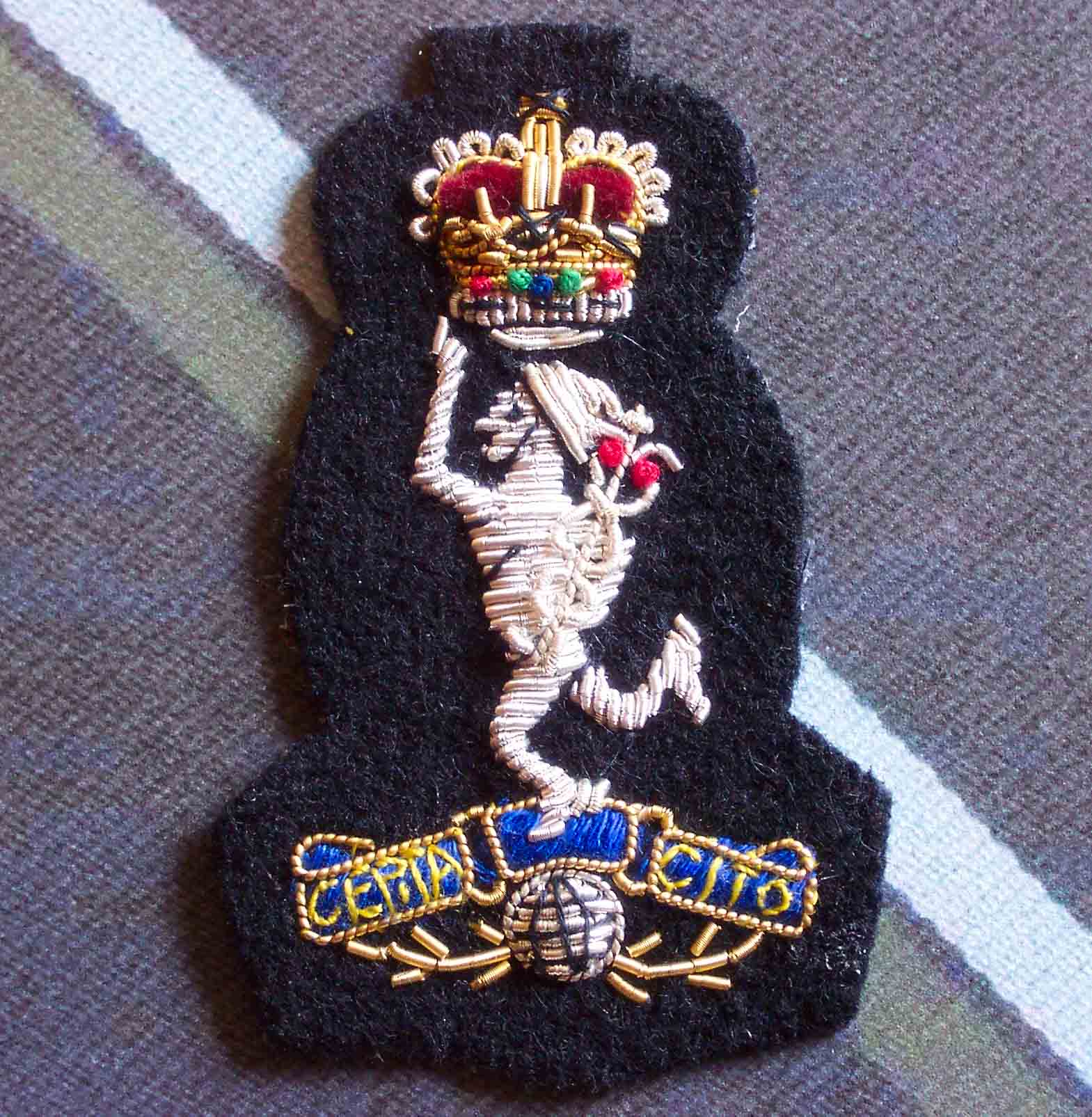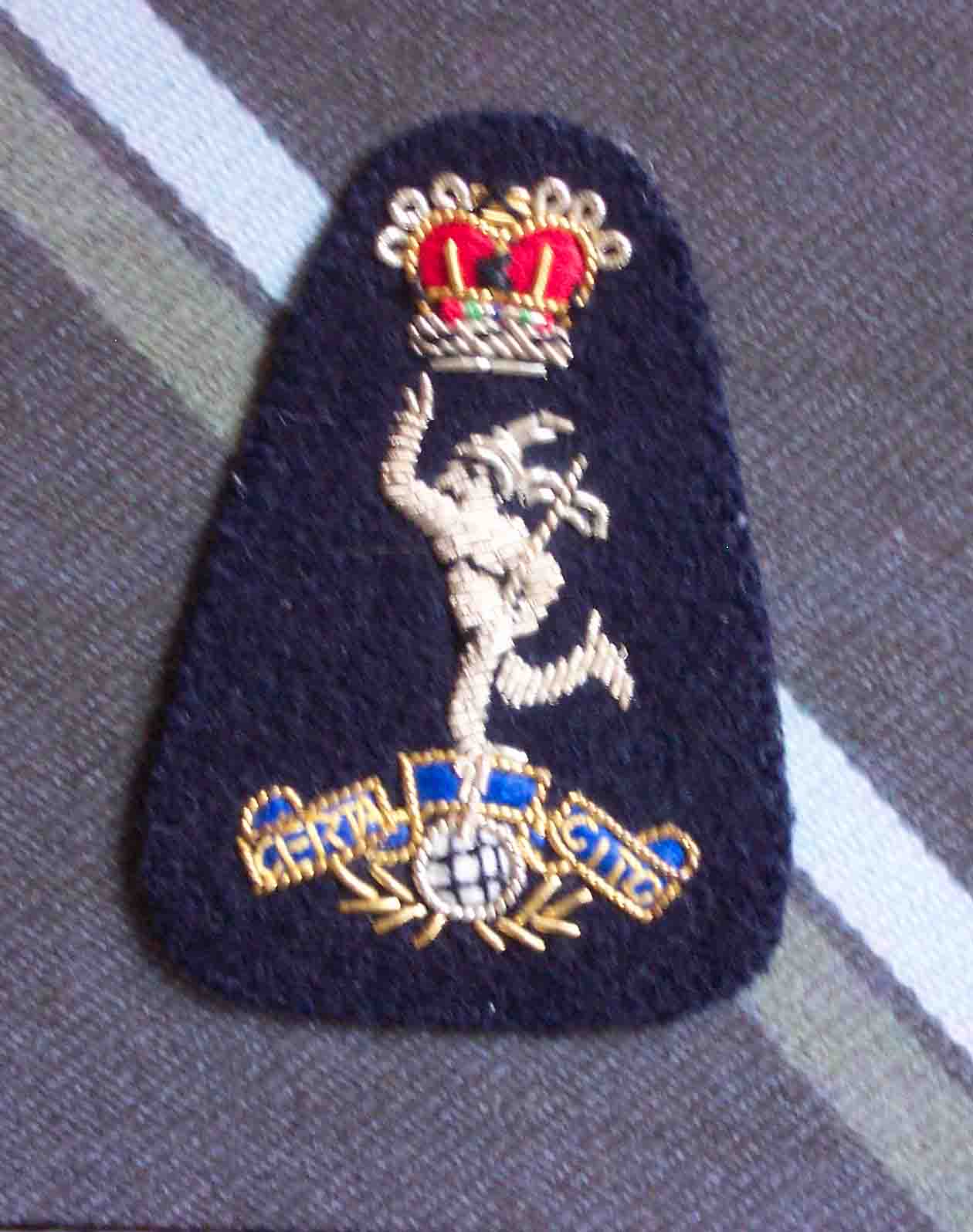 1980 - 2008 1965 Version
The Cap FS (Officer's Pattern) was approved for wear as an optional item by Royal Corps of Signals Memorandum No 7 of 1965 and this Memorandum also approved the wearing of an embroidered cap badge. The official descriptions of this item is as follows:
'Caps, FS. Body, peak and flap dark blue. Crown light blue. Piping gold, Embroidered badge, perpendicular to base of cap when lying flat, with globe directly above junction of peak and flap.'
The embroidered cloth badge is also worn now days by officers on the issued blue beret, when on non-parade duties and on exercise.
The above illustration is a fairly modern wire-woven or bullion version of the badge circa early 1980's.