ROYAL CORPS OF SIGNALS
OTHER RANKS, ANODISED METAL.
1955 – CURRENT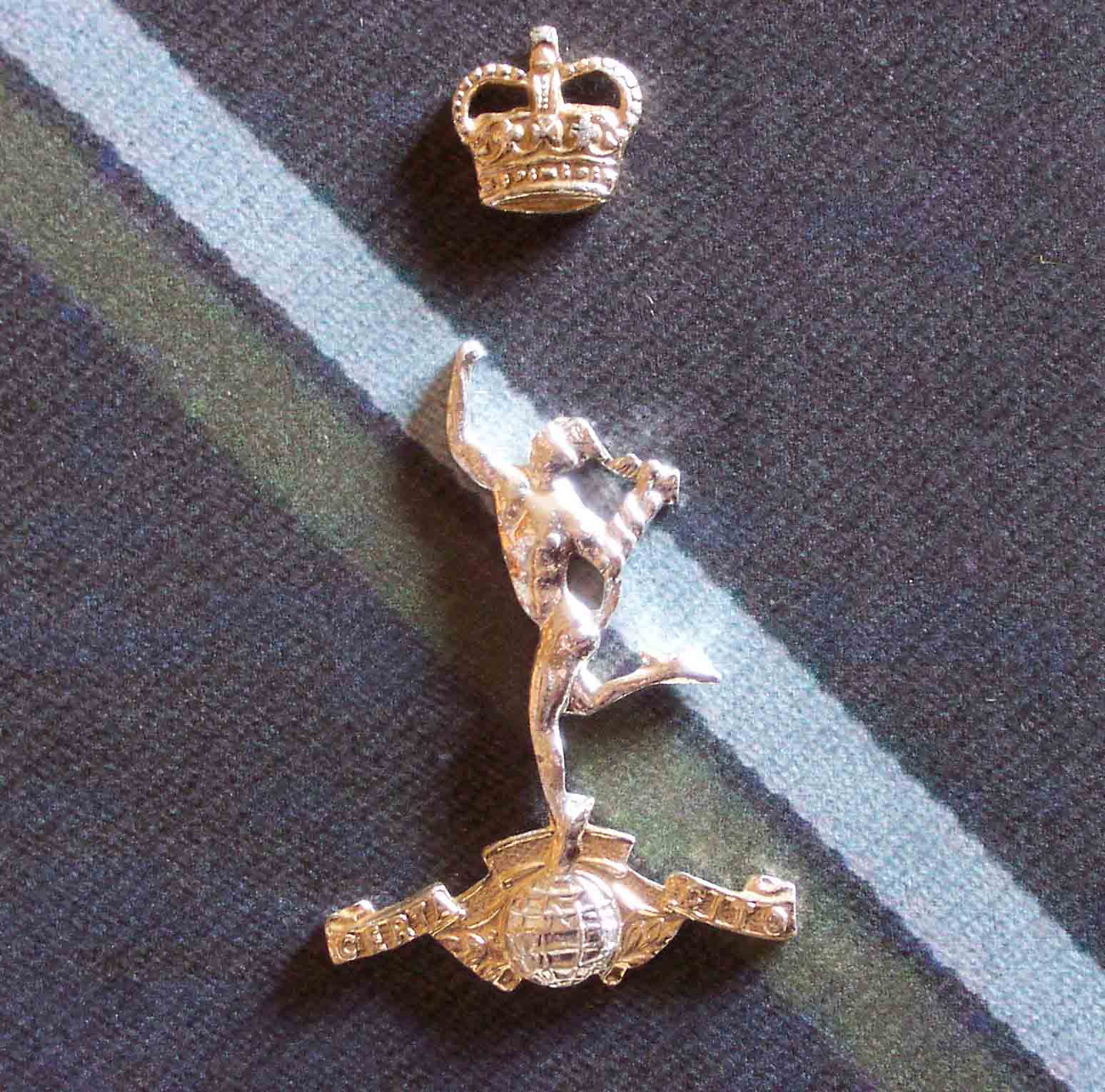 It was decided in 1955 to change the other ranks Corps cap badge from Gilding Metal and White Metal to Anodised Metal and the sealed pattern for this change was approved on 31st March 1955.
Officer's pattern remained unchanged being Silver Plate and Gilt. This cap badge was to be worn with blue cap forage and blue beret.