ROYAL CORPS OF SIGNALS
OTHER RANKS - BRASS
1928 - 1934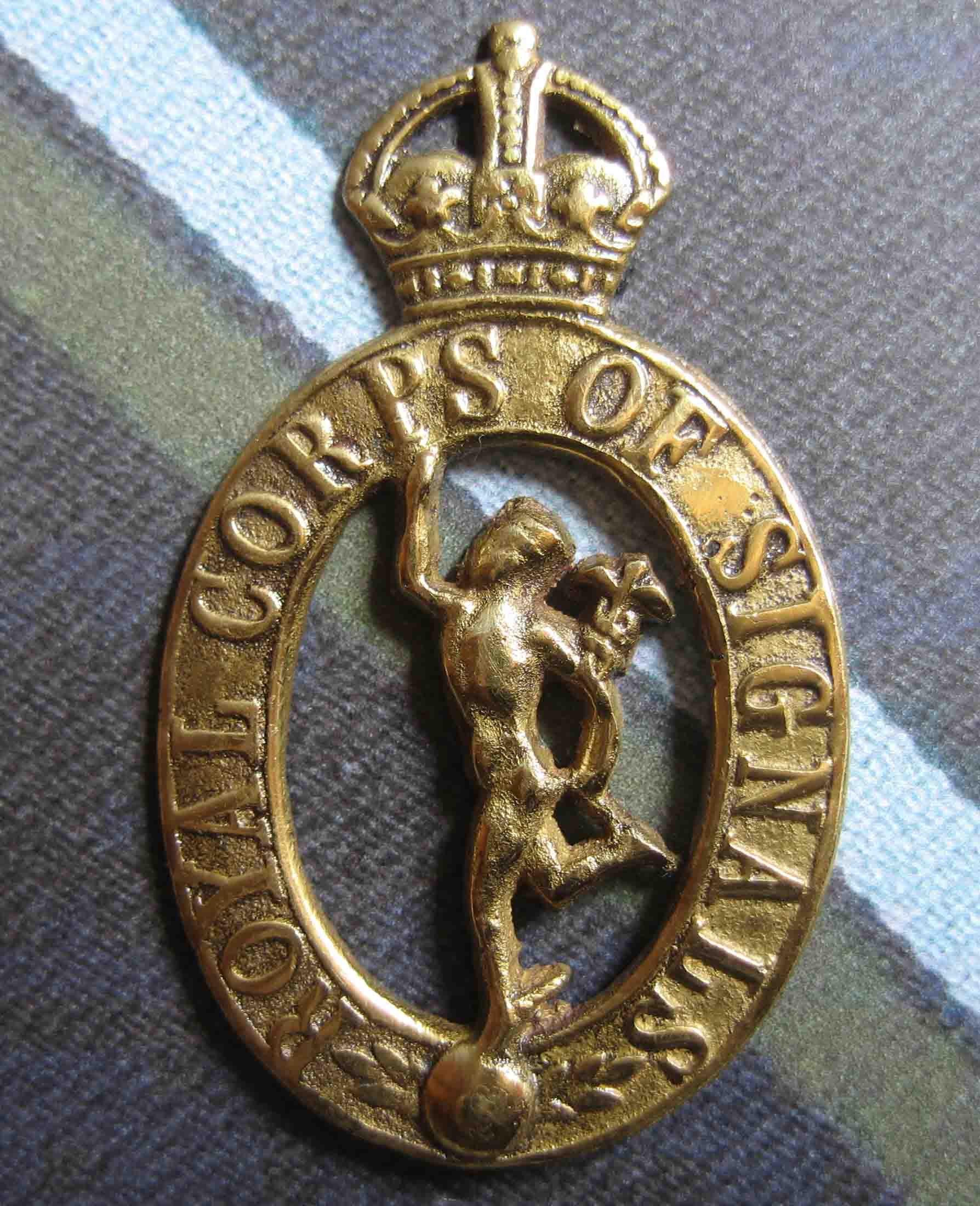 The above illustration of the 1921 Pattern Royal Corps of Signals cap badge is made of all brass (Including Jimmy) and was a locally struck badge made on the sub continent of India.
This badge was made to be worn by other ranks of the then Indian Signal Corps which was made up of British Officers and ranks from the Royal Corps of Signals who served alongside personnel from the Indian Signal Corps.
Between 1928 and 1934 personnel of the Indian Signal Corps were permitted to wear the badge and buttons of the Royal Corps of Signals and hence the reason for a locally struck badge. I am advised that badges were also struck in Egypt. From 1934 onwards the wearing of this badge ceased as personnel of the Indian Signal Corps had their own cap badge.
There is also a theory that so many of these badges were left after 1934 when the Indian Signal Corps no longer needed them, they were issued to some British troops up to 1939.