ROYAL CORPS OF SIGNALS
OSD BRONZE & OTHER RANKS BRASS
1920 – 1940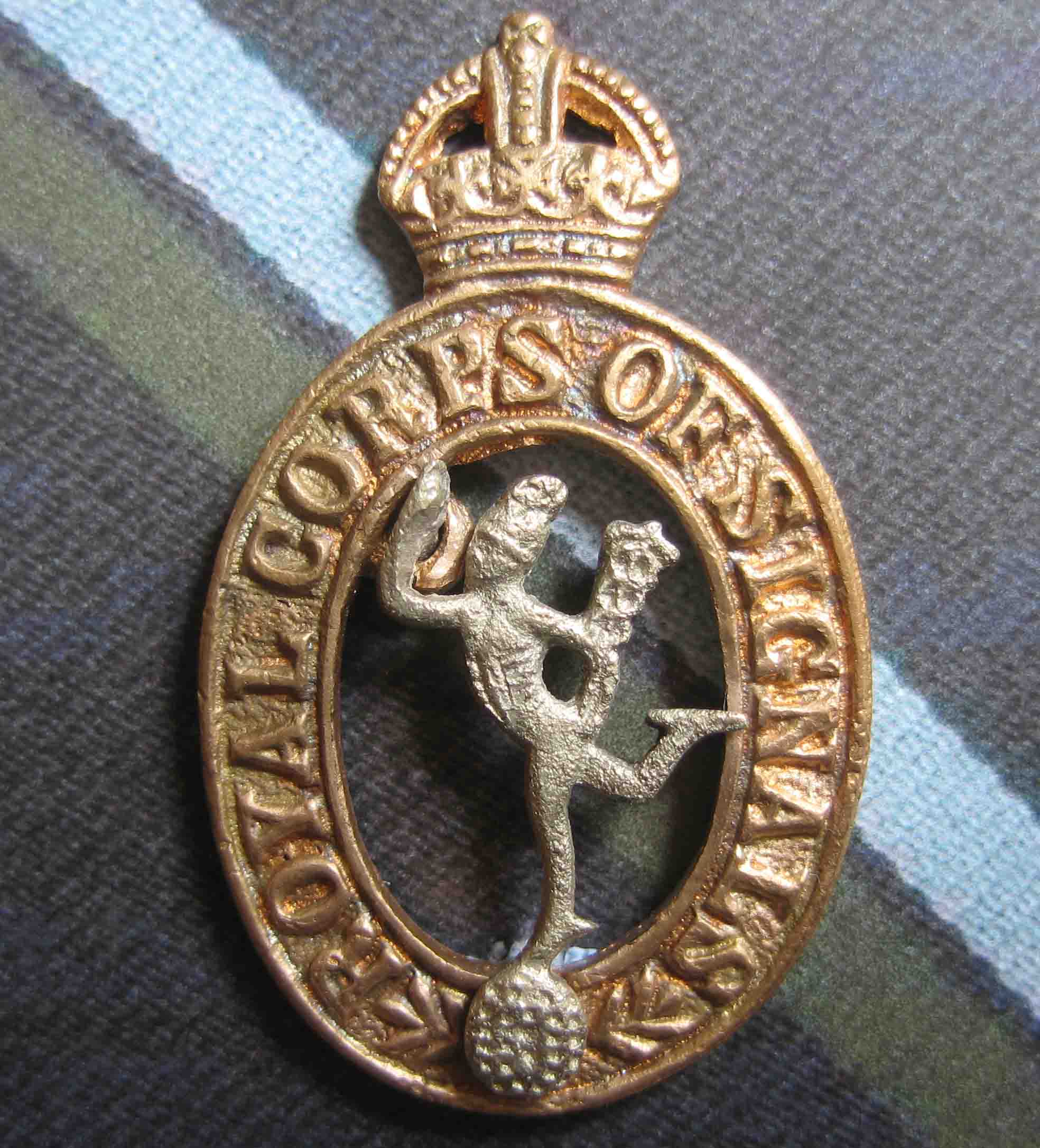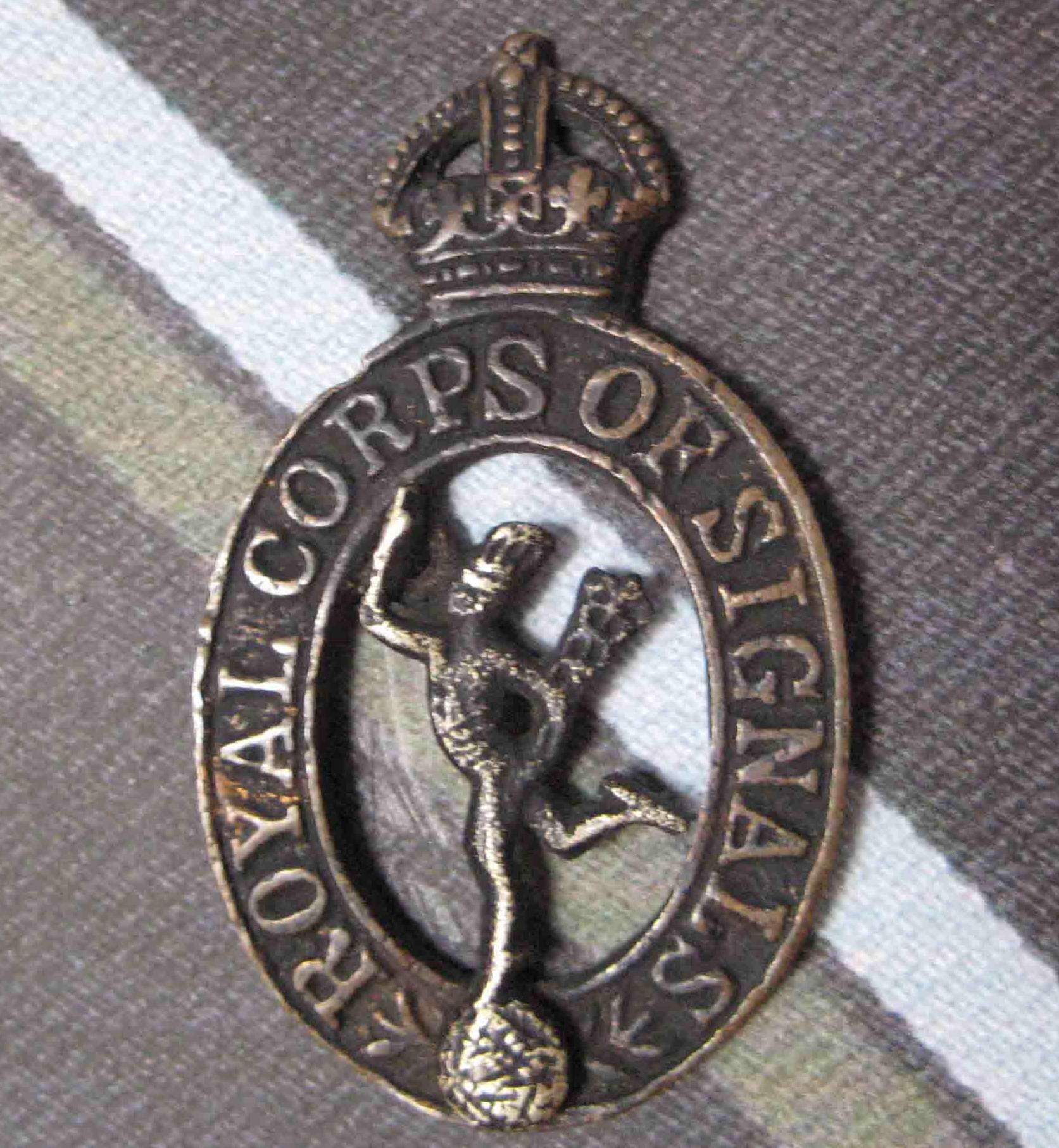 Both of the above illustrated 1921 pattern Royal Corps of Signals cap badges were struck in India when the country was still part of the British Empire.
Both badges have on their reverse sides the makers name "T.W. Shar….Aligar" and according to Kipling and King reference 888 the manufacturer was T. W. Sharma & Co. Aligar, Ultra Pradesh, India.
It is interesting to note that the 'Jimmy' has been riveted onto the circlet at the bottom and through a small addition to the casting where 'Jimmy's' hand meets the circlet at the top. This is most noticeable on the brass version.
The reason for locally made badges is that between 1920 and 1940 one third of Royal Signals personnel were serving in India. From time to time especially during the 1930's depression period, badges became in short supply. Hence it made sense to have them made locally.