THE PIPES AND DRUMS OF THE
ROYAL CORPS OF SIGNALS
PIPE MAJOR APPOINTMENT BADGE
CURRENT ISSUE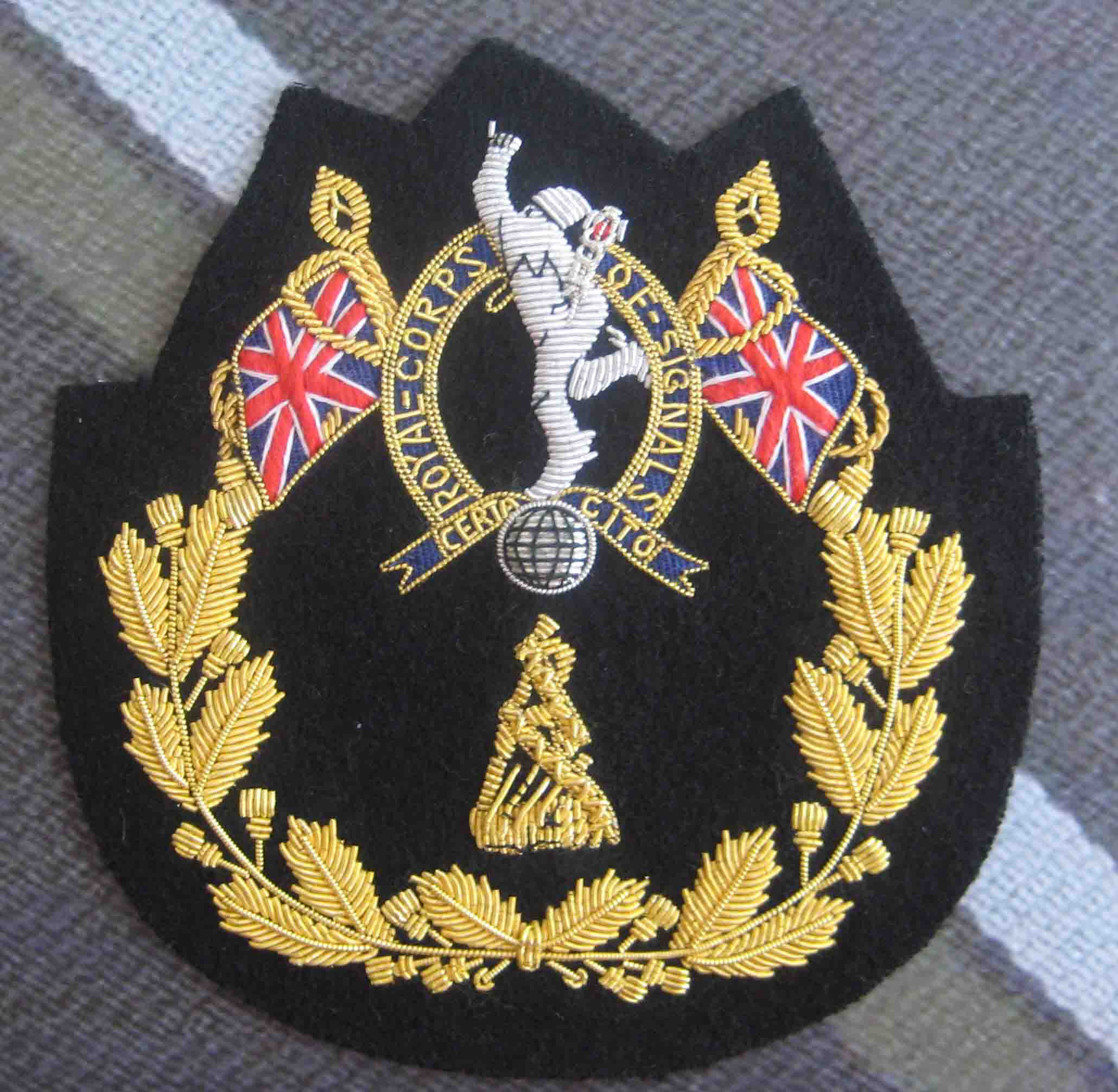 Like the Drum Major of the Band of the Royal Corps of Signals. The Pipe Major of the Pipes and Drums of the Royal Corps of Signals is an appointment not a rank. The position is held by a senior NCO from Sergeant, Staff Sergeant or Warrant Officer.
The illustration above of the Pipe Major's insignia is worn above the four reversed chevrons on the right sleeve. A crown above this depending on size denotes a staff sergeant or Warrant Officer. Pipe Major Jimmy Scott can be seen although not too well, wearing his Appointment badge on the photo below. He is first left on the bottom row.
This photograph also shows the new dress regulation of the Drum Major and Bass and Tenor drummers as of 24th April 2010 in red jacket, blue trousers and wearing the Corps Busby. Prior to this date they all wore the same dress as the pipers.