THE CORPS OF PIPES AND DRUMS
OF THE ROYAL CORPS OF SIGNALS
NINE INCH COCK'S FEATHER PLUME
2009 - CURRENT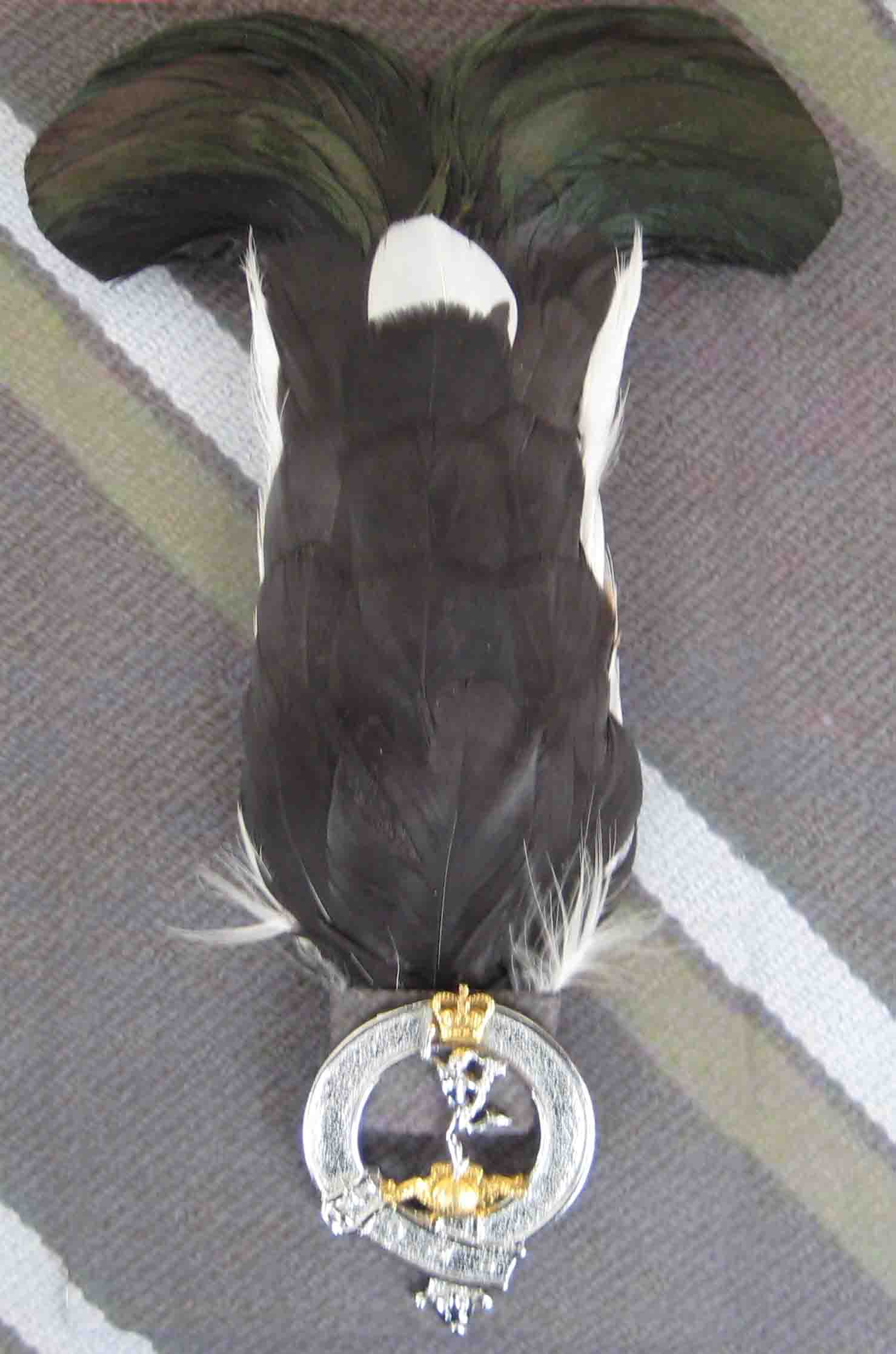 With the final disbandment of the Corps of Pipes and Drums of 32 (Scottish) Signals Regiment (V) in 2009. Which in tern had been formed after the demise of 51st (Highland) Division Signals Regiment and 52nd (Lowland) Division Signal Regiment after the re-organisation of the TA into the TAVR in 1967.
The official promulgation of the Royal Corps of Signals Corps of Pipes and Drums took place on the 30th September 2009 and officially became one of 17 Military Pipe Bands in the United Kingdom.
In the Corps Dress Committee changes of September 2009 which saw the Drum Major and Drummers cease wearing the highland dress in favour of the Corps Band Red Tunic and Britches. It was also decided to revert back to the Nine Inch Cock's Feather Plume which is illustrated above. This was to replace the Royal Signals coloured Hackle that had been used by 32 (Scottish) Signals Regiment (V) for the previous three years in recognition of their affiliation with 40 (Ulster) Signals Regiment (V).