ROYAL CORPS OF SIGNALS
OTHER RANKS, GILDING METAL AND WHITE METAL.
1954 – 1955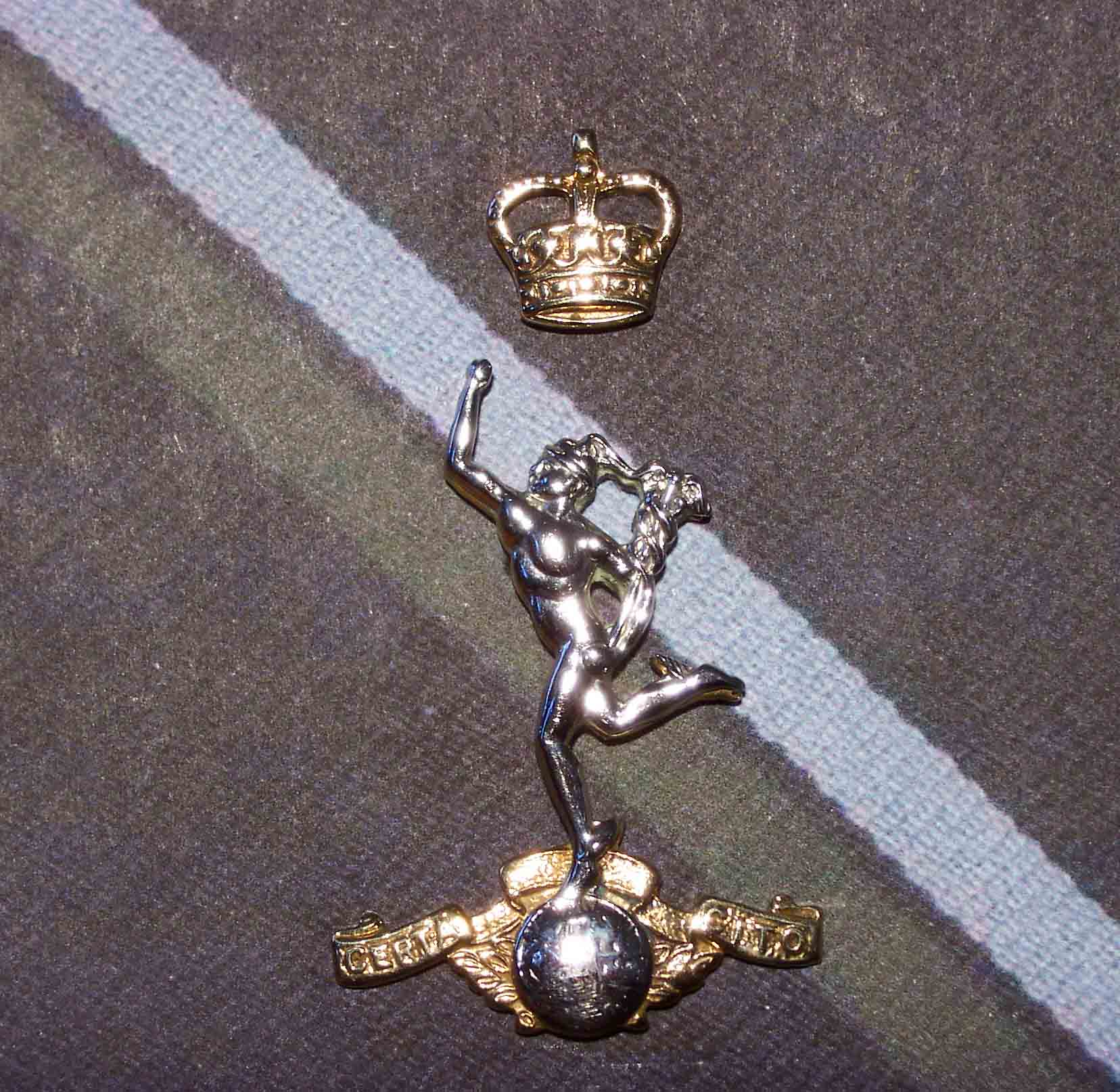 On the accession of Queen Elizabeth II to the throne in 1953 the crown of the Royal Corps of Signals was changed from a Tudor Crown to the St Edwards Crown (Queens Crown) and was approved by ACI 63 of 1953 and confirmed in respect of the Corps by the Corps Committee on the 9th March 1954. HM The Queen authorised this on the 26th May 1954.
Other ranks pattern remained Gilding Metal and White Metal until 1955. Officer's pattern remained Silver Plate and Gilt.
This badge was to be worn by other ranks with blue cap forage and blue beret. Due to the number of cap badges held by ordnance, some other ranks were still wearing the old pattern cap badge until the late fifties and I have spoken to one ex-signaller who was still wearing his old bi-metal badge until 1964.