ROYAL CORPS OF SIGNALS
OFFICERS PATTERN, SILVER PLATE AND GILT.
1954 – CURRENT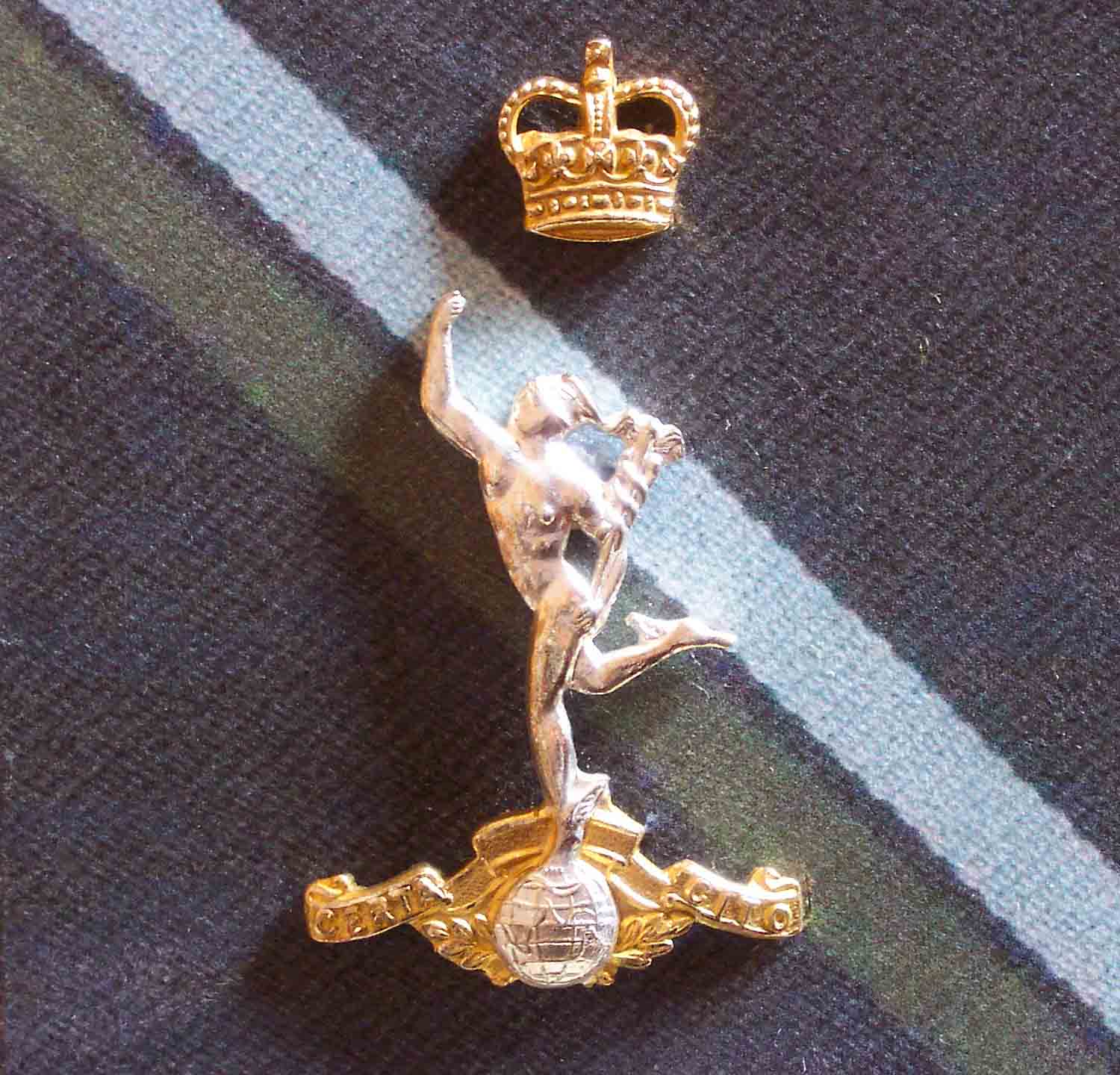 As with the other ranks version of this cap badge, the crown was changed in 1954 from a Tudor Crown to a St Edwards Crown on the accession of Queen Elizabeth II to the throne in 1953.
Unlike the other ranks cap badge however, which changed from Gilding Metal and White Metal to Anodised Aluminium in 1955. The Officer's Pattern has remained unchanged since 1954 and is still Silver Plate and Gilt as can be seen in the photograph above.
This cap badge is worn with Forage Cap, blue, and SD cap, officer's pattern.