ROYAL CORPS OF SIGNALS
OFFICER'S FULL DRESS PATTERN.
BUSBY BADGE AND PLUME.
CIRCA - 1930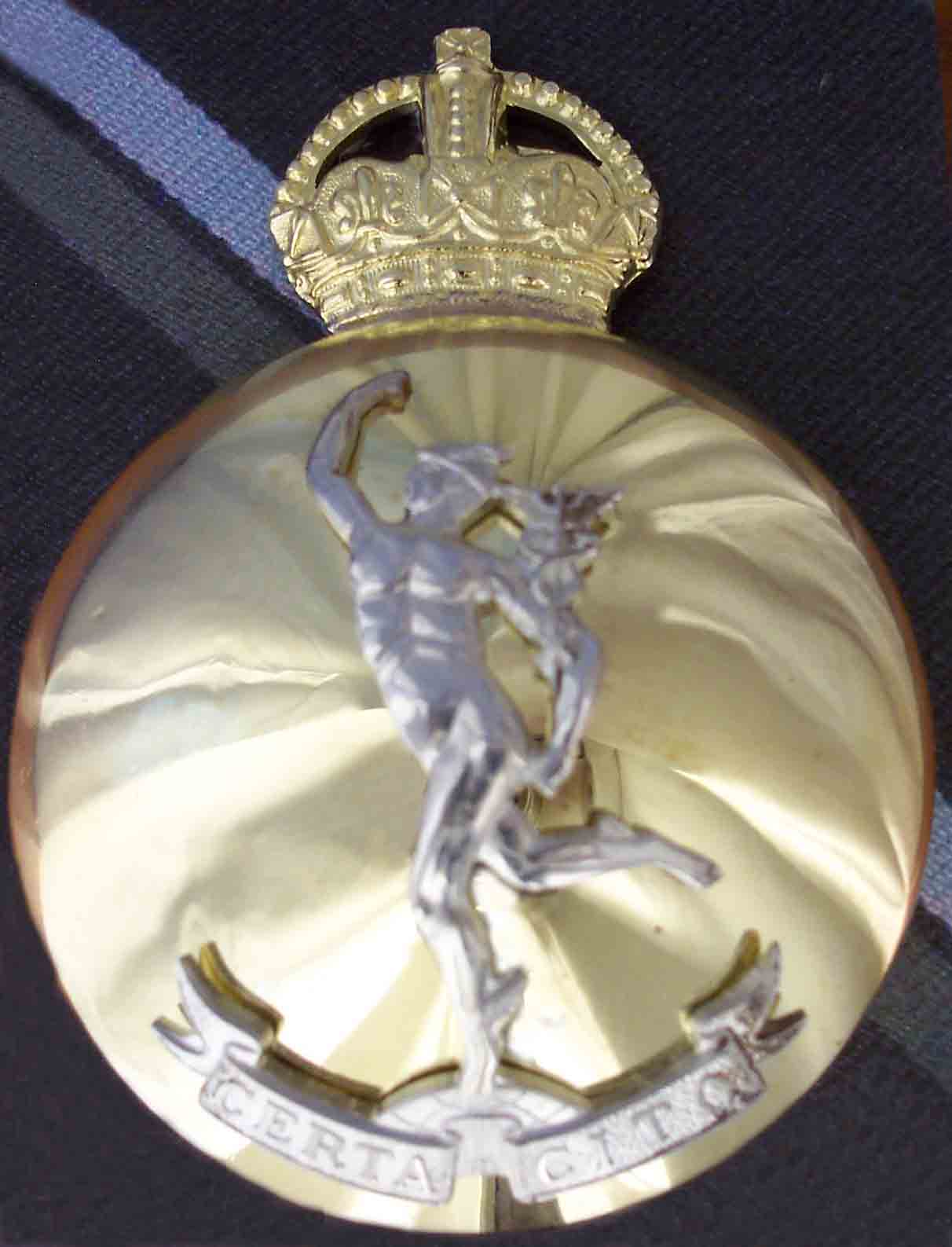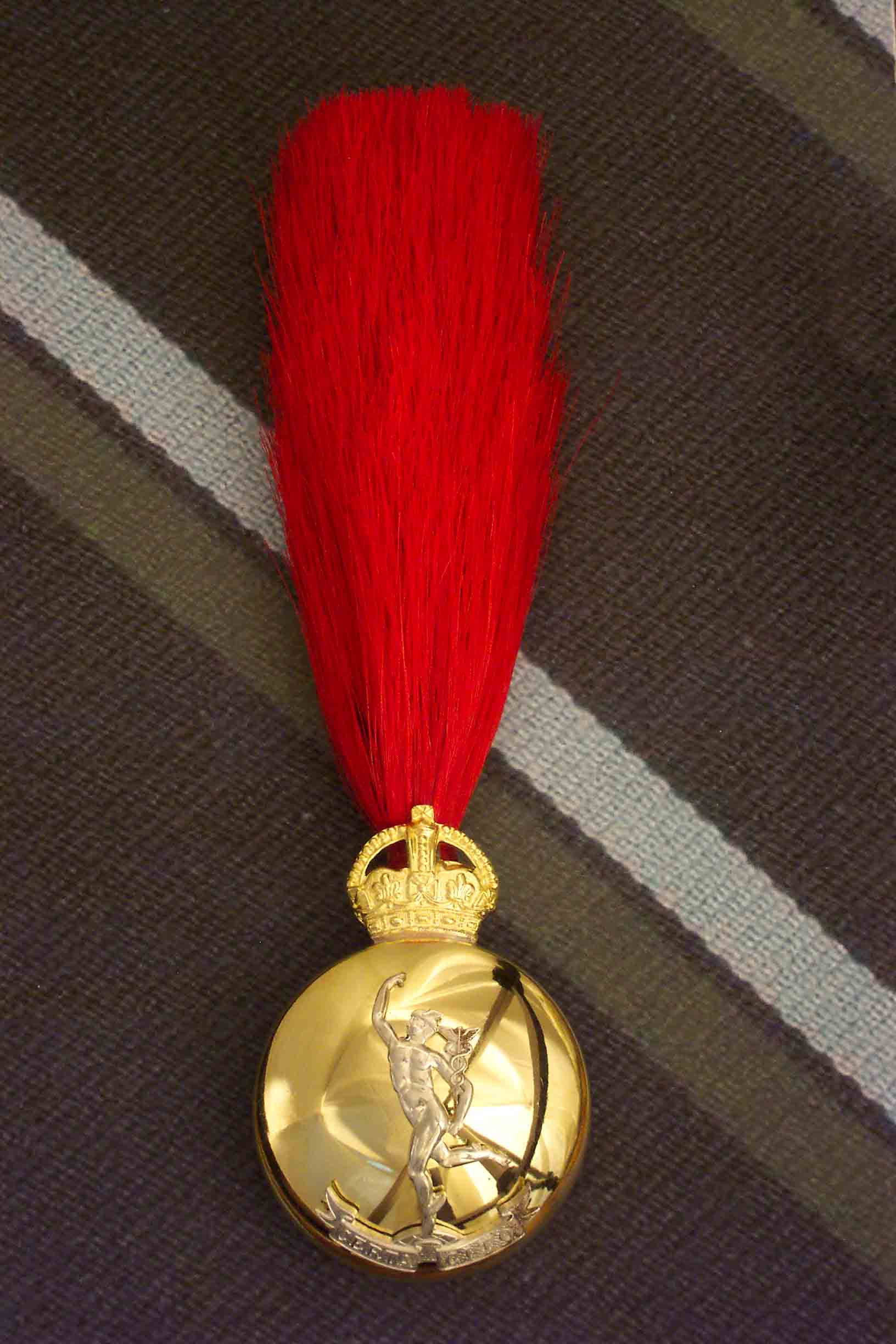 The wearing of Full Dress uniform by Officers of the Corps was approved by His Majesty King George V, and authorised by the Corps Committee on the 11th June 1930. Officer's Full Dress uniform included the wearing of the Busby and Badge complete with Scarlet Plume.
During the pre-war period the Corps Band, when wearing Full Dress uniform, also wore the Busby, Badge and Scarlet Plume. At this time the Crown on top of the badge was the Tudor Crown as can be seen above.