ROYAL CORPS OF SIGNALS
BUSBY BADGE AND PLUME, CORPS BAND,
BRASS, GILDING METAL AND WHITE METAL.
1978 – CURRENT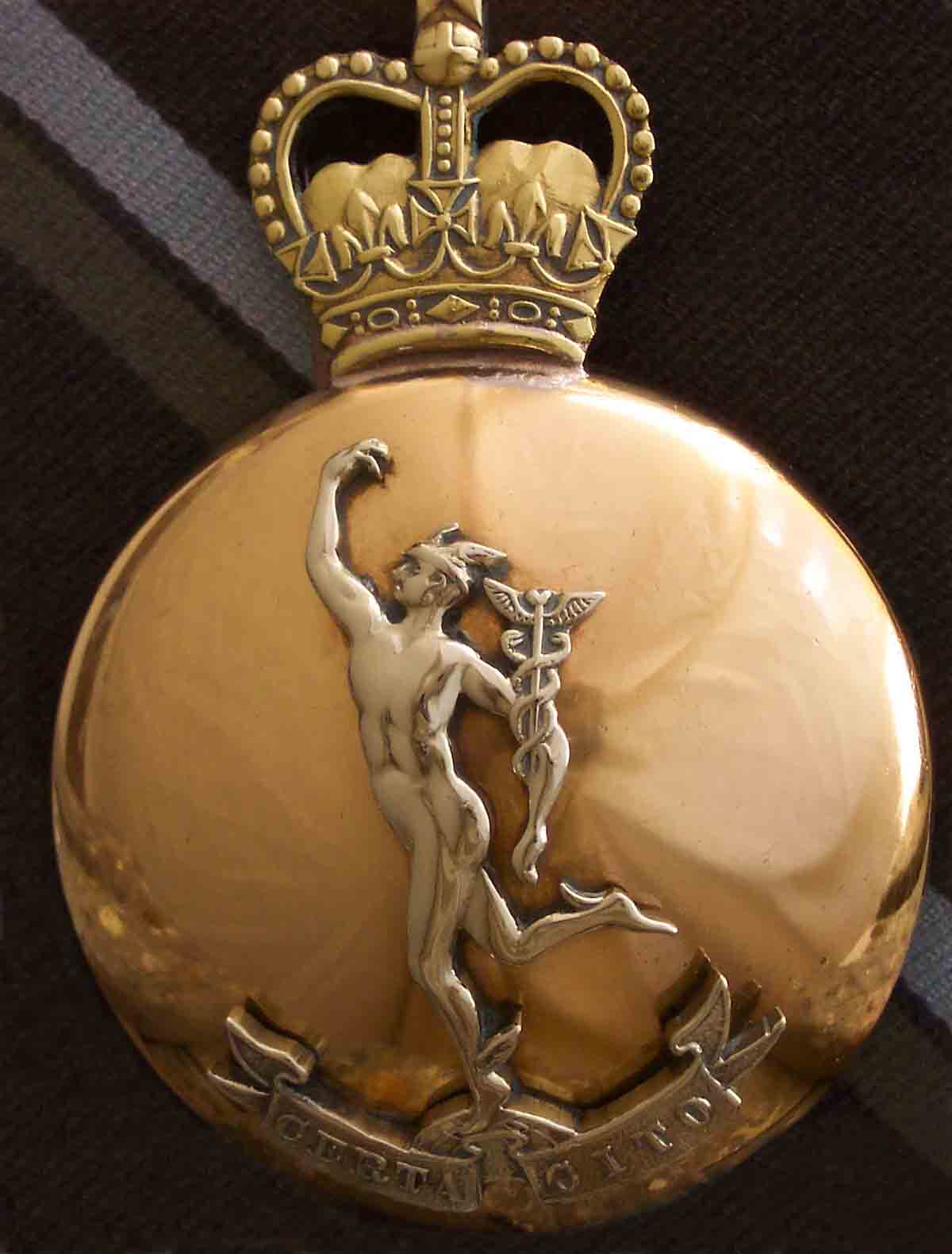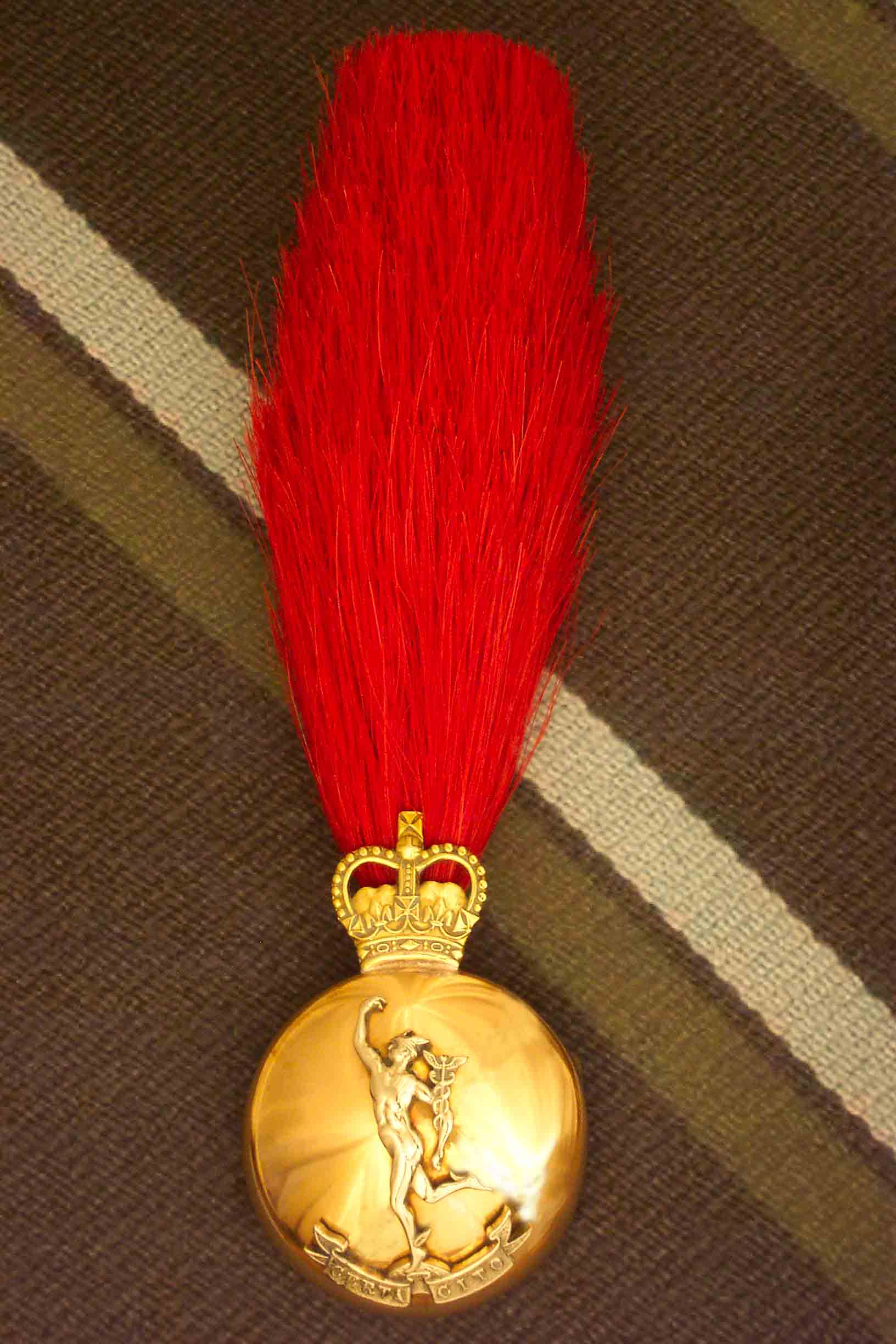 Normally worn with a scarlet plume and in full dress uniform, the Corps Band was given official authorisation to wear the 'Busby, Badge and Scarlet Plume' by Corps Memorandum No 22 of 1978.
However. Although the Corps Band was only given authorisation to wear the Busby, Badge and Scarlet Plume in 1978. They did actually wear this form of headdress during the pre-war period when wearing full dress uniform, as can be confirmed by a photograph in the Corps Museum collection shows.
This particular version of the Busby Badge has a St Edwards Crown. The original Busby Badge dating from 1930 has the Imperial Tudor Grown of the reign of His Majesty King George V.